Entertainment
Bad Grandpa Movie Quotes

Updated November 6, 2017
106 votes
72 voters
86.6k views
10 items
"Bad Grandpa" movie quotes bring the laughs as the "Jackass" crew is back for another feature film. The reaction comedy was written by Jeff Tremaine, Johnny Knoxville and Spike Jonze with Tremaine also serving as the director and Knoxville the lead actor. "Jackass Presents: Bad Grandpa" opened in theaters on October 25, 2013.
"Bad Grandpa" follows "Jackass" character Irving Zisman (Johnny Knoxvile), an 86 year old who is traveling across the country with grandson Billy (Jackson Nicoll) to deliver the boy to his father after his mother is jailed. Along the way, the pair meet a number of colorful characters such as supermarket clerks upset that Irving shoplifted, shocked wedding and funeral guests and many others who simply don't have time for the ruckus.
While the film does follow a loose plot, it includes many of the stunts and pranks from previous "Jackass" films though Knoxville portrays the old man character throughout the film.
If "Bad Grandpa" looks just plain bad, there are many other great films in theaters such as
"The Counselor,"
"Escape Plan,"
"The Fifth Estate,"
"Captain Phillips,"
"Gravity,"
"Machete Kills,"
"Runner Runner,"
"Don Jon,"
"Rush,
"Prisoners,"
,
"Enough Said,"
"The Family,"
and
"Riddick,"
.
What's Your Stripper Stage Name?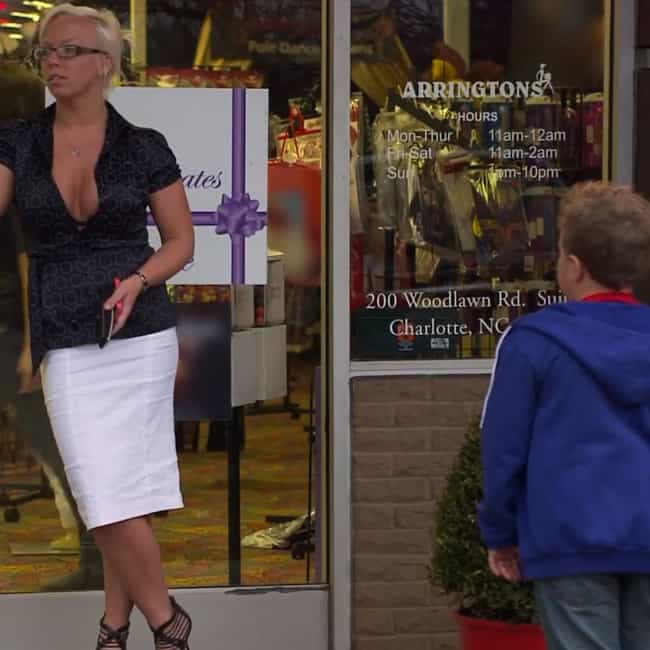 Billy: "What's your stripper stage name?"
Adult Store Clerk: "Do I look like a stripper?"
Billy: "I'll just call you Cinnamon."
A clerk at an adult store is shocked when little Billy thinks she is a stripper. That is nothing compared to moments later when he gives her his own stripper name.
Should this be higher or lower?
You're Going to Fix That Penguin, Bro
Restaurant Guy: "You're going to fix that penguin, bro!"
Irving Zisman: "Nope! If I was fixing it you'd see me fixing it but, did you notice how I wasn't fixing it?" [to man on bicycle] "Watch out for the penguin, sir."
After Irving rams a large penguin with his car, a man from the restaurant behind it comes out to settle the score. Irving however has no intention of fixing the penguin.
Should this be higher or lower?
One of These Girls Is a Grandpa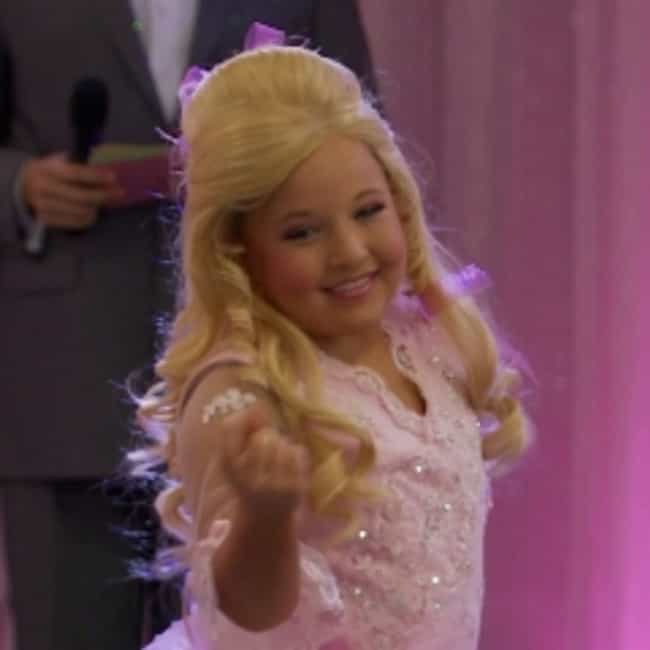 Irving Zisman: "You're a pretty little girl. You got it?"
…Child Beauty Pageant Contestant: "One of these girls is a grandpa!"
Woman: "Is that weird?"
Child Beauty Pageant Mother: "We've just never seen it so it's different."
Irving and Billy decide to have some fun by dressing Billy as a little girl and entering him into a child pageant. The other mothers are surprised but they have not idea what's in store next, a striptease.
Should this be higher or lower?
Send This to North Carolina
Irving Zisman: "Send this to North Carolina."
[Box opens revealing Billy inside]
Shipping Clerk: "We can't ship humans!"
Fellow Shipping Clerk: "Do we call the police on this?"
Irving Zisman: "Give me a pen. We'll write fragile on it."
Instead of lugging Billy across the country in the car, Irving tries to mail him to North Carolina. When the ladies at the shipping store see the human contents of the package, they are not impressed.
Should this be higher or lower?