Makeup Junkie
This Teenager Might Go Blind After Using Faulty Halloween Contacts

When it comes to fatal beauty trends, there's perhaps nothing more dangerous than counterfeit contact lenses. Though they may look harmless and offer an additional way to spice up your creepiest special effect makeup looks, those cool plastic zombie, cat, or clown eye disks can actually make you go blind. Teen girl Leah Carpenter learned that the hard way.
It's even more startling to learn that Carpenter isn't the only person to have suffered after using faulty contact lenses for a costume. Here you'll discover several contact lens horror stories, as well as information on how to avoid falling victim to the cosmetic trap.
The American Academy of Ophthalmology has even provided some excellent advice on what to look out for if you decide to purchase colored contact lenses and an explanation of exactly why it's so important to consult a doctor if you do.
Leah Carpenter Suffered Irreparable Eye Damage For The Sake Of An Authentic Costume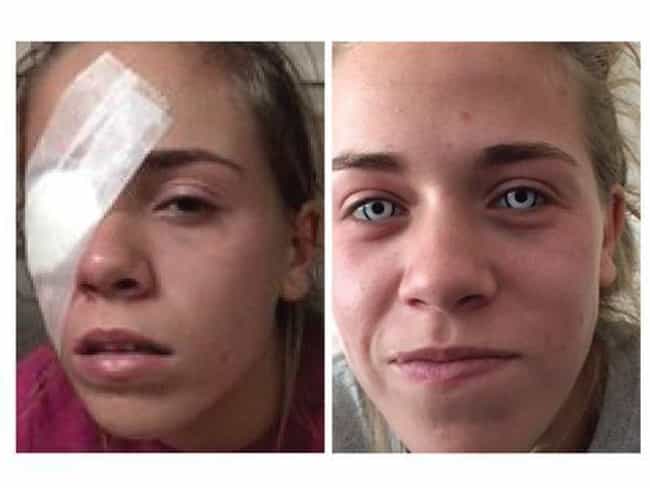 When 17-year-old Leah Carpenter bought a pair of colored contact lenses for her zombie costume in 2015, she had no way of knowing that terrible consequences would ensue. Hers was part of the group costume effort that her powder puff football teammates started. "It was just for show. That was our theme for the day," she told the Detroit Free Press. Carpenter didn't think "anything would go wrong."
Though she only wore the contacts for about four hours, Carpenter had a hard time getting them out and could tell immediately that something was wrong with her peripheral vision. Things proved to be even worse the next morning when she woke up to find her right eye swollen shut.
Carpenter's mom initially suspected pink eye and took her to the doctor but the initial visit led to a series of trips to various hospitals and ultimately treatment at Beaumont Eye Institute in Royal Oak, Michigan. It was at Beaumont that the two women discovered that the lenses had left Leah blind in one eye and had actually ripped off the top layer of her cornea.
"I missed out on homecoming. My school work is really behind," Leah said of the traumatizing experience. "My vision is not going to be 100 percent. I have a long road."
A Vendor Sold The Contacts Illegally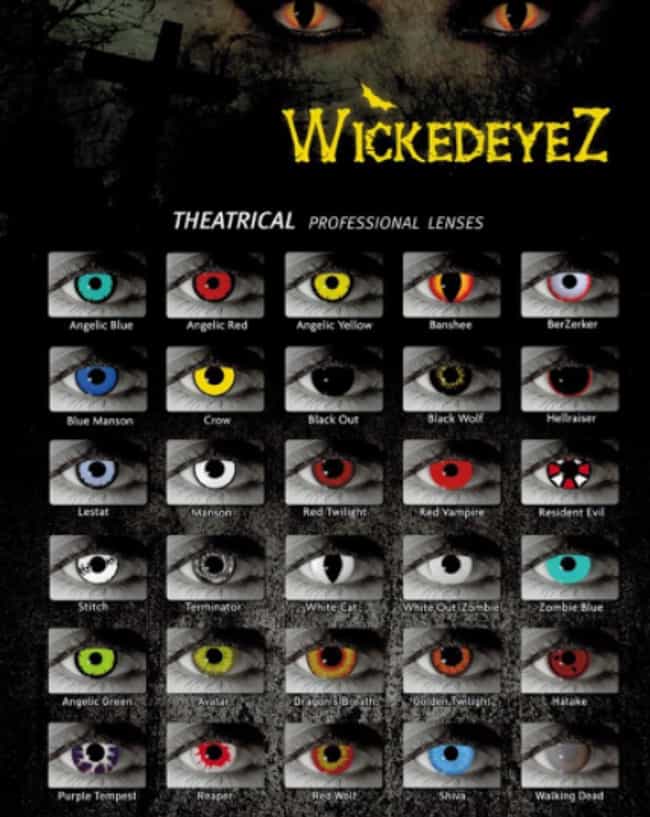 Colored contacts are commonly used for everything from Halloween costumes to cosmetic impulses. It's seems impossible that they could have caused such a grievous injury. Not every place that sells cosmetic eye enhancements can be trusted, though.
Carpenter's mother, Dawn, revealed that the family got the $26 contacts at the Body Jewelry & More kiosk at the Gibraltar Trade Center in Michigan. The lenses were made by the WickedEyez brand and they were being sold without the need for a prescription or doctor visit.
Federal authorities frown upon this practice. In fact, selling contact lenses without a prescription is illegal and incredibly dangerous. Special Agent Lorin Alaine of Homeland Security Investigations told Local News Station WXYZ:
"I think the misconception is they don't alter your vision they just change the way you look. They change your appearance so it's more of a cosmetic, a fashion accessory, something to add to a costume... They are a medical device [though] and they require a prescription. To buy or sell them without a prescription is illegal."
The Contact Vendor Refused To Accept Responsibility For Carpenter's Injuries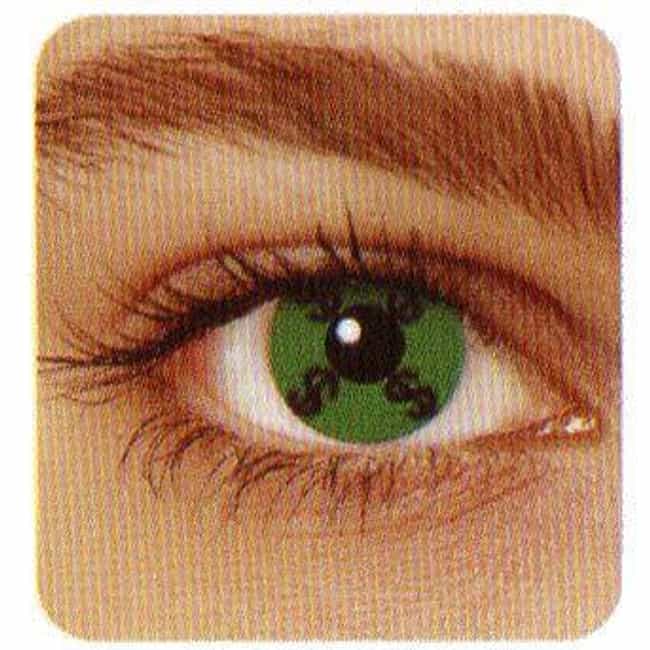 Alarmingly, WickedEyez, the contact brand responsible for Leah Carpenter's severely decreased vision, still appears to be in business. Though the website claims that their products are all FDA-approved and that customers must have a prescription, it's unclear how their products were ever made available for booth sales in the first place. The company doesn't appear to have issued a statement about Carpenter's situation. Various news agencies attempted to make contact with the business but their contact number is allegedly fictitious.
When contacted by a local news station, the owner of the Body Jewelry & More booth denied having sold Carpenter the lenses but he did claim to have seen the contacts in dollar stores, suggesting that it was legal for him to do so as well.
Leah Carpenter Had To Endure A Strenuous Recovery Period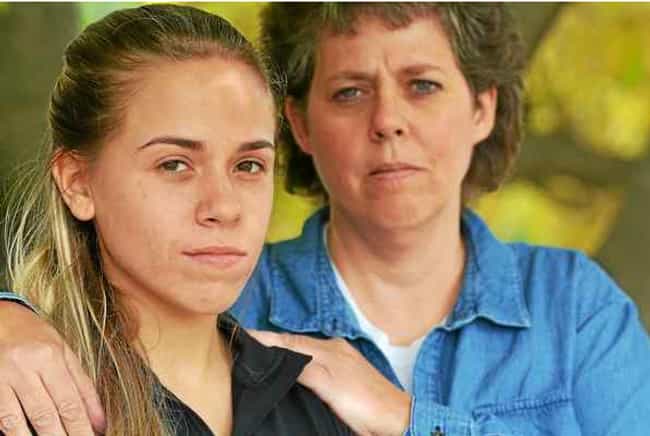 Initially Leah Carpenter could only see shadows in her damaged eye but her mother reported that she did regain partial vision as her eye healed. It's still unclear whether the teen will ever completely regain her vision and she might need more surgeries in the future.
Fortunately, Dawn Carpenter has been incredibly proactive about her daughter's recovery but she's still dismayed at the gross oversight. "It's unbelievable to watch her suffer and the pain that she was in and there's no way to help her," Dawn told Detroit Free Press.