Weird History
Great Performances In Bad Historical Dramas

February 25, 2020
1.2k votes
346 voters
7.3k views
13 items
List Rules Vote up the performances far too good for the historical dramas they appeared in.
Historical dramas can fail for many reasons, from playing fast and loose with the facts, to miscasting, to making an important event or figure seem boring. It's great when a movie really gets the historical component right, but immensely frustrating when one doesn't. In fact, a failed historical drama can be about as exciting as reading a high school textbook.
Some of the worst films of this type can at least lay claim to one great performance as a saving grace. In a number of cases, actors have managed to deliver noteworthy turns in pictures that, for whatever reason, didn't achieve what they hoped to in capturing a period of time or a notable chapter in history. Among them are well-known names such as Cate Blanchett, Billy Bob Thornton, and Leonardo DiCaprio. Given their level of talent, it's no surprise they can shine even in weak material. This list is about more than shining, though. These actors did genuinely inspired work while saddled with decidedly uninspired screenplays.
Some of the films are based on actual history, while others are merely set in prominent historical eras. In each case, there's plenty to explore about why the movie doesn't work and what the actors did to rise above the flaws.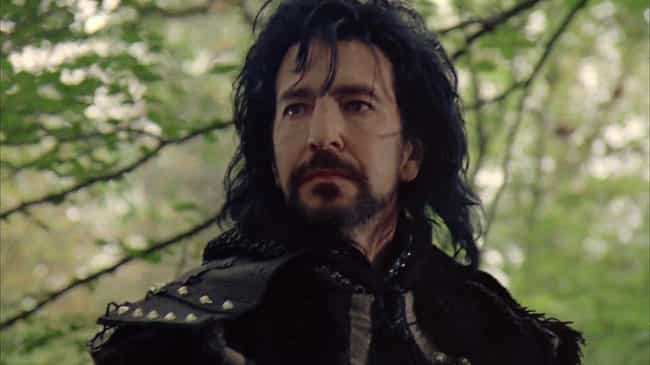 The Movie's Deal: There are plenty of things you can criticize Robin Hood: Prince of Thieves for, and critics hit all of them: Kevin Costner's inconsistent accent, action scenes that are ineptly staged, and an out-of-place assault scene that's far more disturbing than a lightweight action film needs. It was a box office hit in 1991, although no one seemed to get too attached to it.
The Really Great Performance: Without any competition, the best thing in Robin Hood is Alan Rickman, who plays the Sheriff of Nottingham. The role came three years after his show-stopping turn as the villainous Hans Gruber in Die Hard, and somehow Rickman managed to be even more deliciously evil here. Rarely has the "love to hate him" factor registered so high. Roger Ebert singled out the way the actor makes his character a "wicked, droll, sly, witty master of the put-down and one-liners." He added: "When Rickman appears on the screen we perk up, because we know we'll be entertained, at whatever cost to the story."

Better performance than movie?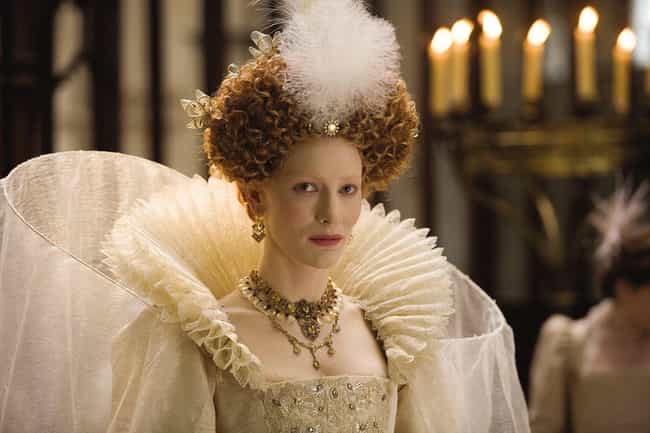 The Movie's Deal: Historical dramas aren't the most obvious movies to inspire sequels, but 1998's Elizabeth was such a hit with both critics and audiences that the filmmakers decided to try it again. The magic did not return. Rather than working as a recreation of history, Elizabeth: The Golden Age feels like a soap opera, with more attention paid to costumes and sets than plot or character development. "This film rides low in the water, its cargo of opulence too much to carry," said Roger Ebert.
The Really Great Performance: Cate Blanchett reprises the role of Queen Elizabeth, and let's be honest: She can do no wrong. Even Ebert had to celebrate her, commenting, "Who else would be so tall, regal, assured and convincing that these surroundings would not diminish her?" Everything around her feels melodramatic, but Blanchett strives to make the woman she's playing as authentic as possible. She overcomes the excess of visual trappings to deliver a complex, sophisticated performance. Carrie Rickey of the Philadelphia Inquirer put it best, writing that Blanchett's "unforced majesty makes a so-so film worth watching."

Better performance than movie?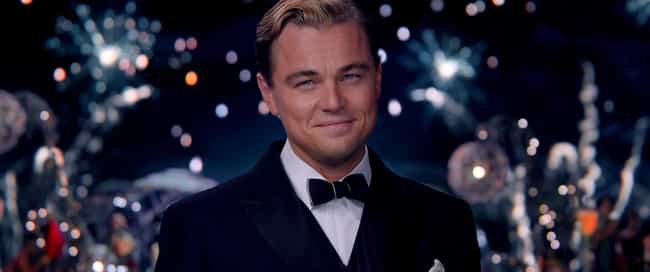 The Movie's Deal: F. Scott Fitzgerald's The Great Gatsby is a classic novel, but also one that, on the surface, can seem stuffy to younger people. Director Baz Lurhmann tried to compensate for that by making a big, glitzy, CGI-heavy 3D version with an incongruous soundtrack of modern artists like Jay-Z, Lana Del Rey, and The xx. Although a cool idea on the surface, the sheer weight of staging a dazzle-you-at-all-costs spectacle stripped Gatsby of its inherent meaning. CNN critic Tom Charity dubbed it "misconceived and misjudged, a crude burlesque on what's probably American literature's most precious jewel."
The Really Great Performance: Even if the movie as a whole doesn't quite work, there's a certain level of perfection in casting Leonardo DiCaprio as the enigmatic, party-throwing millionaire Jay Gatsby. The actor has always been known for his, shall we say, appreciation for women and living the high life. That lends a sense of authenticity to his work, on top of his obvious talent. The Globe and Mail lauded DiCaprio for managing "to convey the yearning innocence [of Gatsby] without sacrificing the palpable menace." In other words, the actor is perfect for the role, even if the movie's approach to Fitzgerald's story isn't a perfect fit.

Better performance than movie?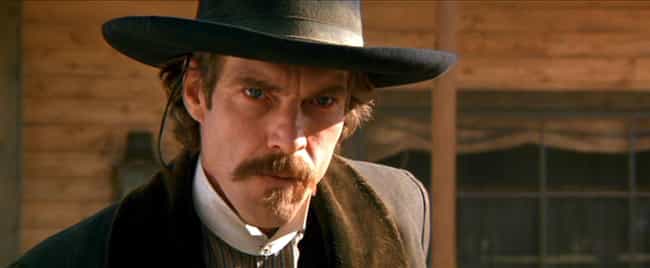 The Movie's Deal: Wyatt Earp was supposed to be an epic look at the life and career of the legendary sheriff, played by Kevin Costner. A 191-minute running time was widely viewed as a hindrance, as was the story's tendency to bite off more than it could chew by cramming in too many things. Roger Ebert summed it up by calling the film "a rambling, unfocused biography" and "a three-hour film that needs better pacing."
The Really Great Performance: To play the tubercular Doc Holliday, Dennis Quaid physically transformed himself, dropping his weight down to 138 pounds so that he would look credibly emaciated. That creates a sense of authenticity in the character that benefits the film overall. You care about him, if nothing else. Entertainment Weekly called Quaid "a major saving grace" who is "more alive than anyone else in the movie."

Better performance than movie?