watchworthy
presents
The Objectively Worst Decisions In Horror Movies

Updated March 25, 2020
36.7k votes
4.3k voters
168.8k views
34 items
List Rules Vote up the horrible decisions that feel strategically designed to crash and burn.
Running upstairs to escape someone. Locking the only door to a theater during an all-night rehearsal. Pausing while running away from a slasher. These are all terrible decisions people make in horror movies.
Some bad decisions make sense - characters do dumb things when they're under duress, just like real humans. But there are plenty of other cases where it feels like writers just got lazy and needed to off a character, so they had them walk directly into a creepy basement where the villain's hiding.
Some of your favorite horror films probably involve at least one objectively bad decision that doesn't make logical sense. In the moment, it's easy to gloss over what are arguably scary movie plot holes, especially if the surrounding action has you gripping the edge of your seat in terror. Even when you notice characters' awful choices, it can actually make the movie more fun (if less immersive). But for the love of Wes Craven, please stop running upstairs.
Data-driven recommendations based on voting from over 40 million monthly visits to Ranker.
Try the free app
back to page 1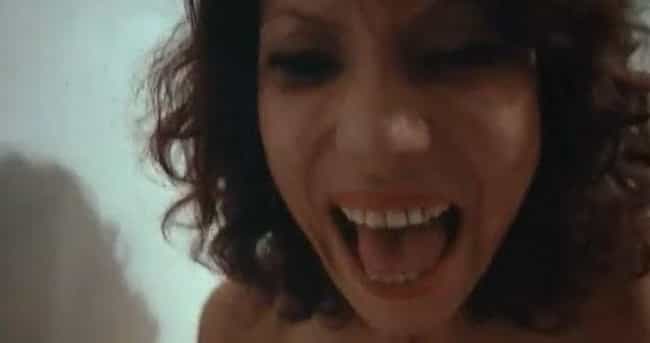 Characters are constantly making bad decisions in this movie. Not only do they agree to attend a 10-year high school reunion in an abandoned building, they each fall for their own simple schemes. The easiest trap to avoid is sprung on Shirley, a woman who decides to take a bath in a gross room in an abandoned high school.
In this case, the water's been replaced with acid, which could have been avoided by not taking a bath in a creepy abandoned high school.
Actors: Caroline Munro, Billy Hartman, Gary Martin, Simon Scuddamore, Kelly Baker, + more
Released: 1986
Directed by: George Dugdale, Peter Litten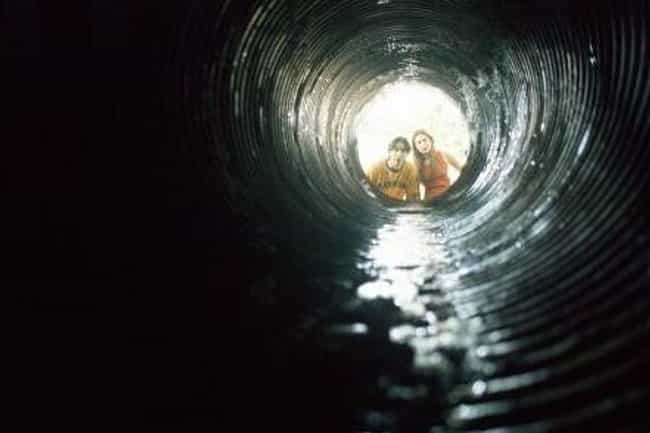 Darry commits the cardinal sin of bad decisions when he sees the Creeper dumping someone down a pipe and then decides to investigate. The bad ideas keep coming when he leans so hard into the pipe he accidentally falls inside it.
Once he's down in the pipe, he finds a pile of human remains, which completely ruins his day/life.
Actors: Justin Long, Eileen Brennan, Victor Salva, Gina Philips, Patricia Belcher, + more
Released: 2001
Directed by: Victor Salva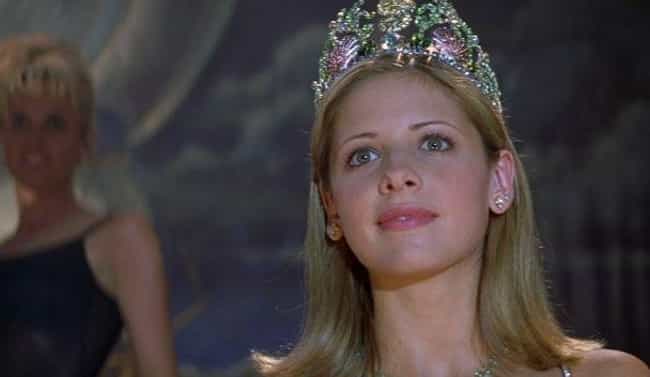 Helen isn't the kind of character who survives a horror film. In I Know What You Did Last Summer, the 2000s slasher about a group of friends who are systematically slain by a spiteful fisherman, Helen is the party girl of the group. But she manages to put up a fight and almost get away from the madman during a big-time chase sequence.
He chases her through a warehouse, and just before she can run out of an alley and escape into the safety of the Southport, NC, Fourth of July parade, she stops to take one more look around the dark alley. Her unfounded impetus to turn around and look for the maniac after her is exactly what gets her in the end.
Actors: Jennifer Love Hewitt, Sarah Michelle Gellar, Anne Heche, Ryan Phillippe, Freddie Prinze, + more
Released: 1997
Directed by: Jim Gillespie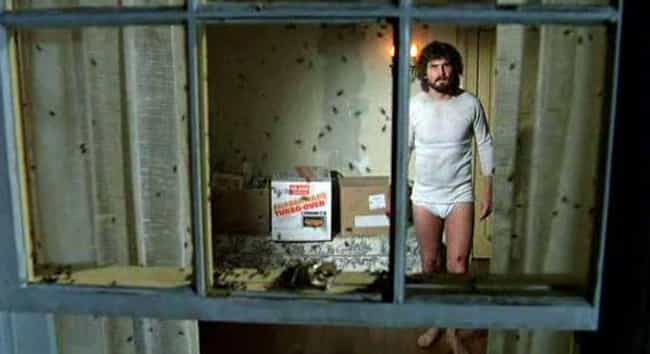 When the Lutz family moves into their dream house, they're immediately met with a series of very scary things that are obviously signs of a haunting. There's a room full of flies, a voice that says "get out," oozing walls, and George Lutz becomes an abusive husband after years of being an easy-going family man.
Rather than packing up and leaving the house, the Lutzes stick around and put themselves through a harrowing ordeal - and George almost slays his family in the process.
Actors: James Brolin, Margot Kidder, Rod Steiger, Murray Hamilton, Helen Shaver, + more
Released: 1979
Directed by: Stuart Rosenberg