Graveyard Shift
The 13 Most Dangerous Friendships In Horror Movies

Updated June 28, 2019
4.1k votes
899 voters
26.5k views
13 items
List Rules Vote up the most terrifying friendships in horror movies.
The title "best friends forever" doesn't always stand the test of time. Friendships in horror films aren't built for endurance; in fact, they often offer audiences a peek into a dangerous codependent dynamic. We usually start with what initially seems like a harmonious pairing - a little boy and his new doll; a teen and his BFF robot; a girl and her Ouija board spirits. Some of these friendships are even built on shared interests, such as the villainous teen duos of '90s slasher flicks.
However, whether or not anyone ends up covered in a bucketful of pig's blood, some friendships just need to end. So the next time someone asks if you "wanna play," consider the lessons these unfortunate friends learned the hard way.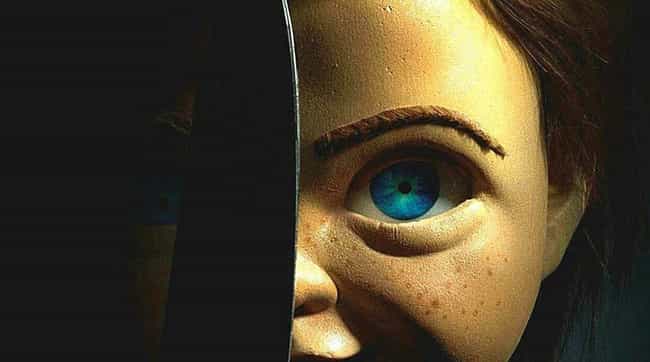 In this contemporary reimagining of the 1988 horror classic, Child's Play follows Karen (Aubrey Plaza), a single mother who gives her son Andy (Gabriel Bateman) a Buddi doll - the latest and greatest technology from leading tech giant Kaslan Corp.
The more time Andy spends with his new Buddi, Chucky, the more Chucky's sinister nature is unveiled. When detective Mike Norris (Brian Tyree Henry) begins to investigate a series of strange accidents, all signs point to Andy and his friends. Can Andy survive his "friend 'til the end"?

Is this a toxic friendship?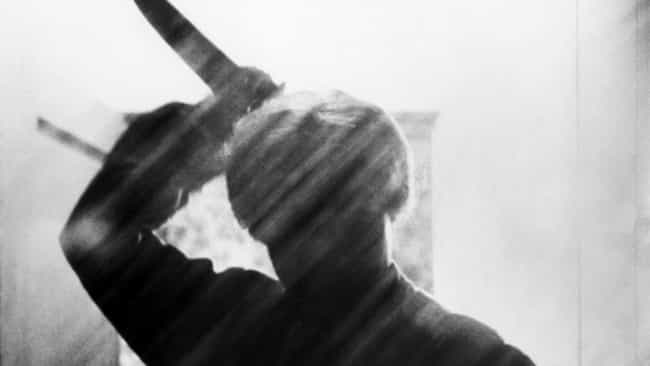 Admittedly, Mrs. Bates is a skeleton by the time the opening credits of Psycho roll, which makes Norman's friendship with her even more upsetting. Norman (Anthony Perkins) and his mother bicker like an old married couple in between meals of sandwiches with the crusts cut off.
But that's not even the worst aspect of their relationship. She won't let him have women in the house; she yells at him about turning the motel sign on; and she evens slays any woman she suspects Norman might desire. He obediently accepts this treatment; after all, he insists, "A boy's best friend is his mother."

Is this a toxic friendship?
'The Good Son' (1993): Culkin Vs. Wood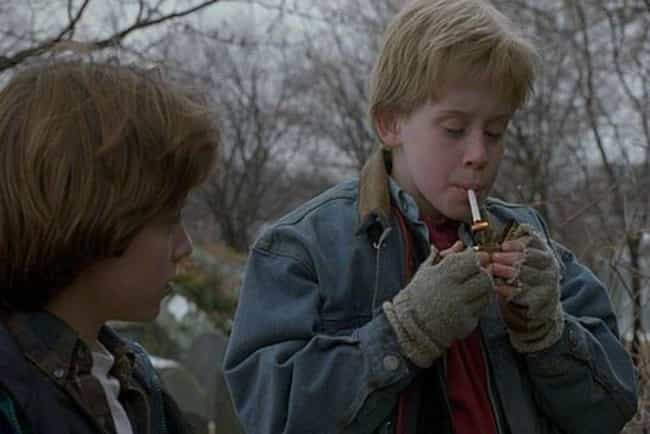 Twelve-year-old Mark Evans (Elijah Wood) is thrust into the unfamiliar when his mother dies and he has to spend winter break with his extended family in Maine. Mark's cousin Henry (Macaulay Culkin) seems like a nice kid, but quickly proves otherwise. It soon turns out he's a dangerous psychopath who took the life of his younger brother Richard.
The two boys have more than a quasi-sibling rivalry - it's more akin to the relationship between a cat and mouse. While having a bloodthirsty cousin is bad enough, Mark also has to convince Henry's mother that her son is a bad egg.

Is this a toxic friendship?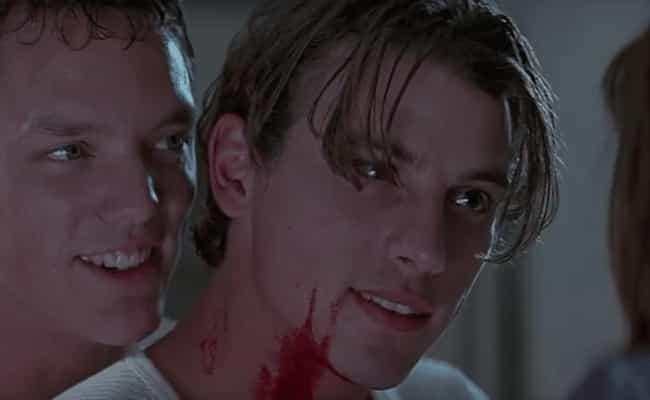 If Billy (Skeet Ulrich) and Stu (Matthew Lillard) weren't friends, the violent acts of Scream likely could have been avoided. The pair push each other to go further with their psychosis, forcing Sidney and her friends to learn the horror film survivor rules the hard way.
Billy is truly psychotic and harbors a misplaced sense of rage toward Sidney Prescott (Neve Campbell) because her mother broke up his parents' marriage. However, he would never have been able to carry out his violent acts if Stu hadn't been right there with him every step of the way.

Is this a toxic friendship?