Movie Quotes
The Best Bad Moms Movie Quotes & Sayings

474 votes
361 voters
49.7k views
8 items
List Rules Vote for your favorite Bad Moms movie quotes.
Bad Moms movie quotes tells the story of a group of moms who decide to leave perfection behind and live life their way. The raunchy comedy was written and directed by Jon Lucas and Scott Moore. Bad Moms opened in theaters in the United States on July 29, 2016.
In Bad Moms, mother Amy (Mila Kunis) tries her best to meet her family and work responsibilities, but sometimes she falls a bit short. So when Amy is called to an emergency PTA meeting by Gwendolyn (Christina Applegate) to hear about the many rules for an upcoming bake sale, Amy snaps. After her outburst, she and fellow fed up moms Carla (Kathryn Hahn) and Kiki (Kristen Bell) decide to be bad moms.
But partying, skipping out on PTA obligations and living life as they want isn't enough. Amy, Carla and Kiki seek to take down the perfect moms, including Stacy (Jada Pinkett Smith) and Vicky (Annie Mumolo). What follows is a whole bunch of antics, and fun, as the two sides battle for supremacy.
Bad Moms brings some levity to theaters already showing other summer 2016 films such as Jason Bourne, The Infiltrator, Mike and Dave Need Wedding Dates and Ghostbusters 2016. If you've already seen the movie, you can relive the comedy with these Bad Moms movie quotes.
Kiki: You said everything I've ever felt about being a mom but couldn't say.
Carla: There's so many rules now.
Amy: Don't punish your kids!
Kiki: Don't say no to your kids!
Amy: We all work too damn hard trying to make our kids' lives amazing and magical. Their lives already are amazing and magical. Let's be bad moms!
Carla: Ugh, I'm in!
Amy, Carla and Kiki: To bad moms!
After Amy's outburst at the PTA meeting, she meets up for drinks with fellow moms Carla and Kiki. All three of them are tired of being perfect moms and agree to be bad moms moving forward.
Should this be higher or lower?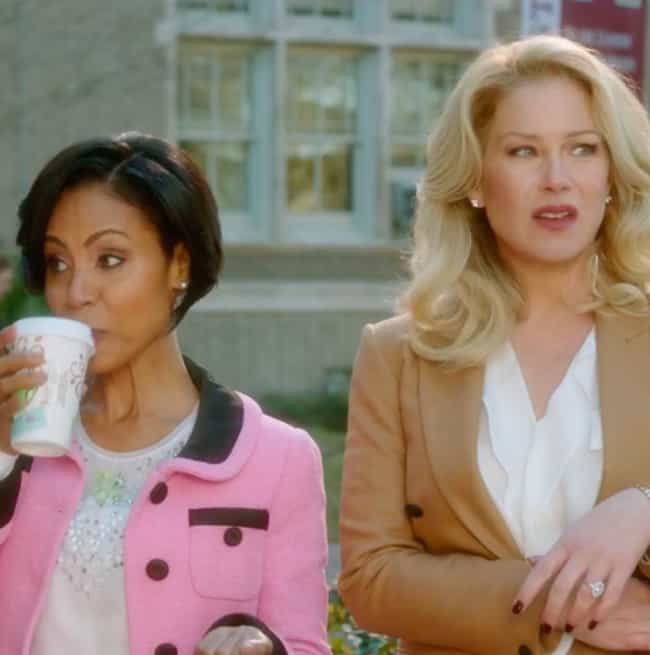 We Have to Bring Down the Perfect Moms
Amy: She's a bully! We have to bring down the perfect moms!
...
Gwendolyn: Are those store-bought donut holes, Amy?
Amy: Um
Gwendolyn: I am going to destroy you.
...
Carla: I say we go punch that chick right in the tits.
Amy: Great...
It's not enough that Amy, Carla and Kiki have decided to be bad moms, they need to take down the perfect moms. Gwendolyn is up to the challenge and vows to destroy Amy.
Should this be higher or lower?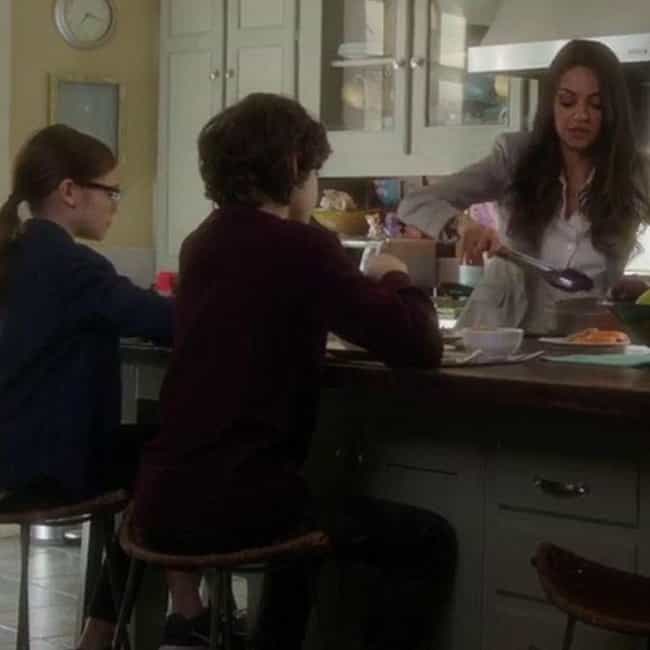 Do Everything Myself Today
Amy: I'm going to try to do everything by myself today. It should be fine as long as everybody does what they're supposed to do. Oh no.
...
Amy: I've got four minutes to get Roscoe to the vet so I love you, kids. Get out! Get out!
Amy tries her best to be a great mom and when things go well, she succeeds. Unfortunately this day, an injured dog, among other things, spoil her plans.
Should this be higher or lower?
Tired of Trying to Be This Perfect Mom
Amy: Oh my god!
Gwendolyn: Emergency PTA meeting today at 5:00. Will we see you there?
Amy: I'll totally get a sitter on a Tuesday night.
Gwendolyn: Yes, you can. You actually can.
...
Gwendolyn: I called this emergency PTA meeting to address an issue that affects the safety of our children.
Vicky: Terrorism!
Gwendolyn: The bake sale: No BPA, no MSG, no BHA, no BHT, no sesame, no soy, and, of course, no nuts or eggs or milk or butter or salt or sugar or wheat.
Amy: No
Gwendolyn: What's that now?
Amy: I'm so tired of trying to be this perfect mom. I'm done.
At the end of her patience, Amy stands up to PTA head Gwendolyn at an emergency meeting about an upcoming bake sale. Amy is done trying to be perfect and calls out those who push her to perfection. This Bad Moms movie quote speaks to almost all parents.
Should this be higher or lower?