Film

Bad Movies That Had Great Casts

4.3k votes
859 voters
57.4k views
24 items
List Rules Vote up the movies that have the biggest discrepancy between the cast's talent and the quality of the film overall.
We hope you love the products we recommend! Just so you know, Ranker may collect a share of sales or other compensation from the links on this page. Oh, and FYI — prices are accurate and items in stock as of time of publication.
We love our movie stars, but even a good cast can't always save a bad movie. Which flat-out bad movies had great casts? Audiences are often mainly attracted to films based upon who is in them. Many times, a bad film can be saved by a fine performance. But the films on this list are so dreadful that not even Hollywood's best actor or actress can make the flick watchable. Imagine a film with an ensemble cast of Michelle Pfeiffer, Sarah Jessica Parker, Zac Efron, Robert De Niro, Halle Berry, Cary Elwes, Jessica Biel, Seth Meyers, Katherine Heigl, Jon Bon Jovi, Ashton Kutcher, Josh Duhamel, Hilary Swank, Ryan Seacrest, and Abigail Breslin. Oh, and Gary Marhall is the director. Wouldn't you rush out to the theater to see it?
Unfortunately that ensemble movie, New Year's Eve, was a train wreck. Despite assembling one of the best casts in film history, the narrative was littered with romantic comedy clichés and bad dialogue. But guess what? New Year's Eve may not even be the worst ensemble movie ever. This list is a collection of truly bad movies that had great casts.
You'll recognize several repeat offenders on this list. You may be wondering why Robert De Niro, one of the best actors in the history of cinema, continues to make so many awful films. Of course, there are a couple Michael Bay projects on this list and even the lovable Bradley Cooper appears a few times.
It's hard to believe that the most successful movie stars in Hollywood agree to appear in such awful movies. To show your disgust and disappointment, upvote the
worst movies
with the best ensemble casts below. Be sure to upvote the films you think were just not worth the star power in them.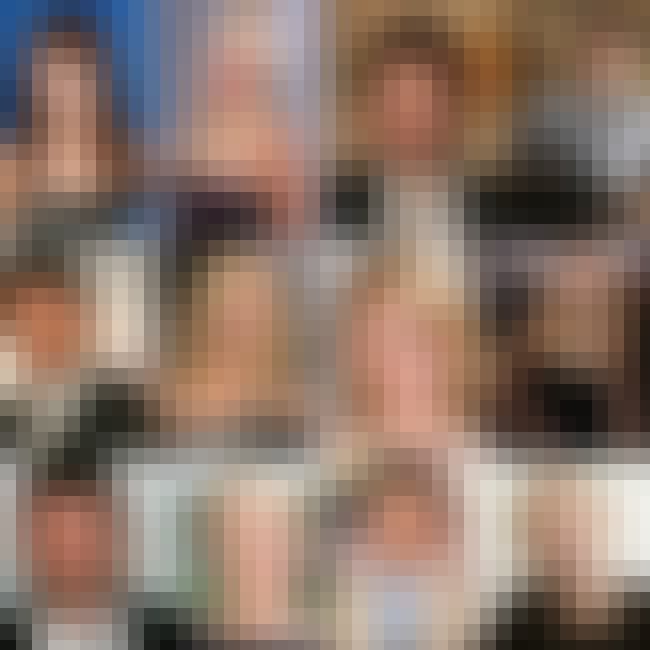 The Cast: Halle Berry, Dennis Quad, Greg Kinnear, Anna Faris, Kristen Bell, Chris Pratt, Emma Stone, Kate Winslet, Gerald Butler, Johnny Knoxville, Richard Gere, Naomi Watts, Uma Thurman.

Rotten Tomatoes Score: 4%

How did the producers of Movie 43 get this incredible ensemble cast to appear in what could be one of the worst comedies ever made? Elizabeth Weitzman of The Daily News wrote in her review of the movie, "As a film critic, I've seen nearly 4,000 movies over the last fifteen years. Right now, I can't think of any worse than Movie 43." If a comedy is going to be disturbing, gross, and obnoxious - it better also be funny. Movie 43 is simply not humorous and, despite the efforts of the A-List cast, their intertwining stories are just uncomfortable to watch unfold.


Also Ranked

#33 on The Best Supergirl Versions Of All Time
Bad movie, but great cast?
see more on Movie 43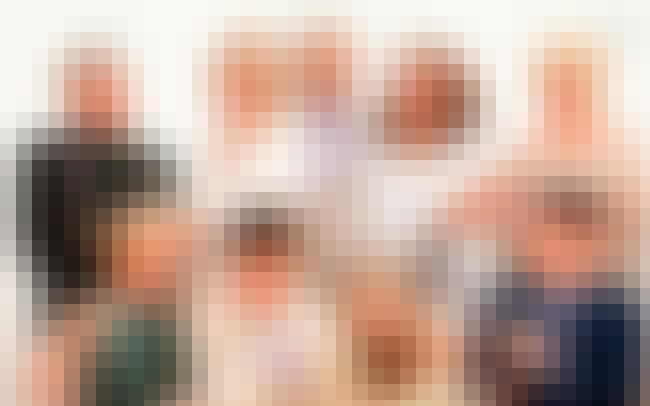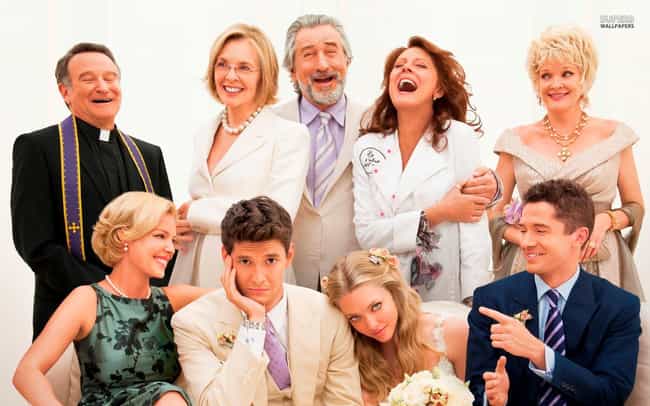 The Cast: Robert De Niro, Katherine Heigl, Diane Keaton, Amanda Seyfried, Topher Grace, Susan Sarandon, Robin Williams, Ben Barnes.

Rotten Tomatoes Score: 7%

This is a tough movie to watch. It's a bit painful to see iconic screen legends like De Niro, Keaton, Williams, and Sarandon in a film this bad. Josh Slater-Williams of The Skinny describes the train wreck best, "Built on chaotically disparate tones and extremely broad jokes that never hit their mark, The Big Wedding is completely devoid of laughs. It's also fueled by some repugnant misogyny, homophobia and stereotyping of particular races, making it the perfect accompaniment to I Give It a Year, another disastrous and offensive marriage comedy from earlier this year." "Offensive" and "devoid of laughs" are never ways filmmakers and actors want their work described.


Also Ranked

#50 on The Best Movies About Older Couples, Ranked


Bad movie, but great cast?
see more on The Big Wedding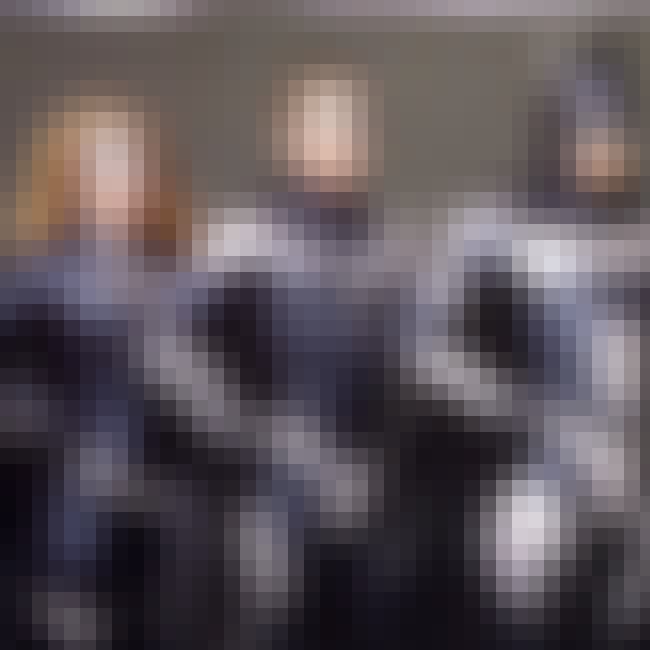 The Cast: George Clooney, Arnold Schwarzenegger, Chris O'Donnell, Uma Thurman, Alicia Silverstone, Vivica A. Fox, Elle Macpherson.

Rotten Tomatoes Score: 11%

This could have been the movie that ruined both Clooney's career and the entire Batman franchise. The ER stud took over as hero of Gotham following Val Kilmer's departure in 1997. Director Joel Schumacher took the film way over the top and filled it with so many bad puns that it seemed more like a lame comedy than a superhero flick. Perhaps the lone highlight of the movie was Uma Thurman's performance as Poison Ivy. George Clooney is a very good actor, but he looks lost in the Batman suit and the notorious Batnipples were more than an eye sore. (Clooney has since apologized for nearly ruining the franchise.)


Also Ranked

#2 on The Best Duos of All Time

#54 on The Best Superhero Movie Sequels

#30 on The Greatest Arnold Schwarzenegger Movies

#39 on The Greatest Robin Versions Of All Time


Bad movie, but great cast?
see more on Batman & Robin
The Cast: Bradley Cooper, Julia Roberts, Jessica Alba, Kathy Bates, Jessica Biel, Eric Dane, Jennifer Garner, Anne Hathaway, Ashton Kutcher, Jamie Foxx, Patrick Dempsey, Taylor Swift, Taylor Lautner, Queen Latifah, George Lopez, Hector Elizondo, Shirley MacLaine, Topher Grace.

Rotten Tomatoes Score: 18%

Okay, sure - a lot of the A-list actors listed above only make cameo appearances in Rob Marshall's 2010 rom-com. However, with an ensemble cast like that, how could the movie be that bad? Somehow, it managed to be just that. The screenwriters essentially take every known romantic comedy cliché and shove it down the audience's throat. Yes, it's fun to see all the stars as they weave their way in and out of the film, however, the massive menagerie of intertwined stories doesn't necessarily work.


Also Ranked

#66 on The Greatest Date Movies of All Time

Bad movie, but great cast?
see more on Valentine's Day