Sports
How Superstar John McEnroe Became The Most Hated Tennis Champion of All Time

Updated January 19, 2018
5k views
9 items
John McEnroe blew the tennis world away when – as an amateur – he made it to the senior tournament of Wimbledon in 1977. Only 18 years old, he made it through the qualifying rounds only to be defeated by Jimmy Connors in four sets in the semi-finals. McEnroe competed as a junior tennis player for the rest of the year and went pro in 1978 after a successful run as a Stanford University athlete. McEnroe went on to win numerous Grand Slam titles as well as singles and doubles championships, and his rivalries with Jimmy Connors and Bjorn Borg were legendary. For these reasons, he ranks among the best, most famous male tennis players of all time.
All of that aside, John McEnroe is probably best known for his temper tantrums and notorious bad behavior on the court. His 1981 "you cannot be serious" outburst remains one of professional sports' most notable lines, and it earned him spot as reputation as one of the most outspoken athletes around. Universally disliked, obnoxious John McEnroe stories are a constant reminder that he's never been one to keep his mouth shut.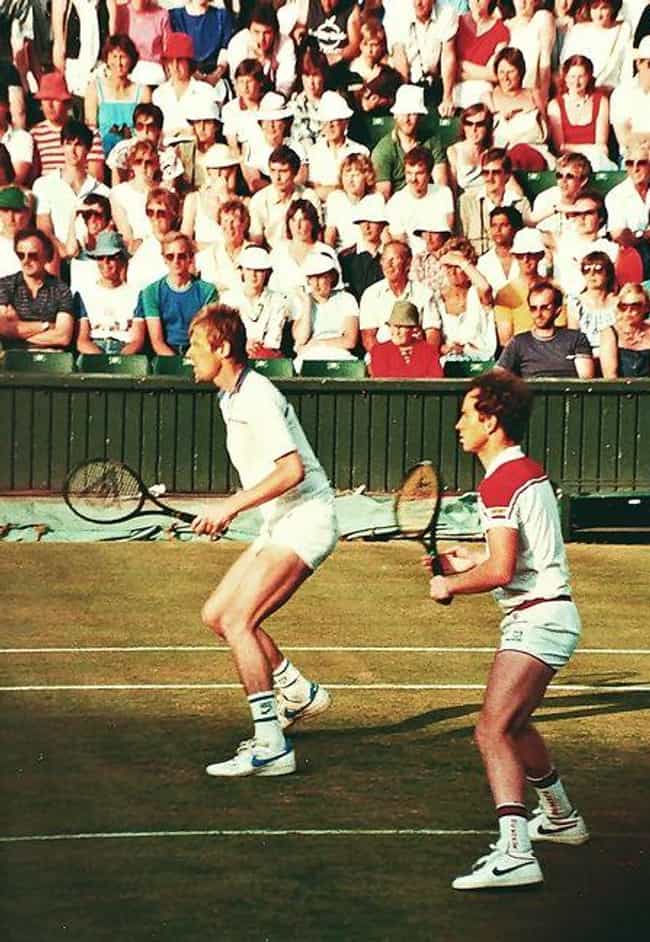 He Called An Opponent A "Communist Bastard" In 1983
One of McEnroe's defining characteristics on the court was his well-honed ability to take his stress and frustration out on all those around him, including his opponents and the chair umpires. In 1983, he took this to an extreme and called his opponent Tomas Smid a "communist bastard" at a Forest Hills event. Smid, a Czechoslovakian, and his fans were furious at the remark.
McEnroe was fined $1,000 for the slur, but Smid didn't let it go so easily. The next time the two men met at a match in New York, Smid sat down every time McEnroe challenged a call. The men trash talked across the net, and McEnroe "hit a backhand that narrowly missed Smid's clipped moustache." McEnroe went on to win, but afterwards "Smid called McEnroe an indelicate name and McEnroe called Smid a 'total jerk.'"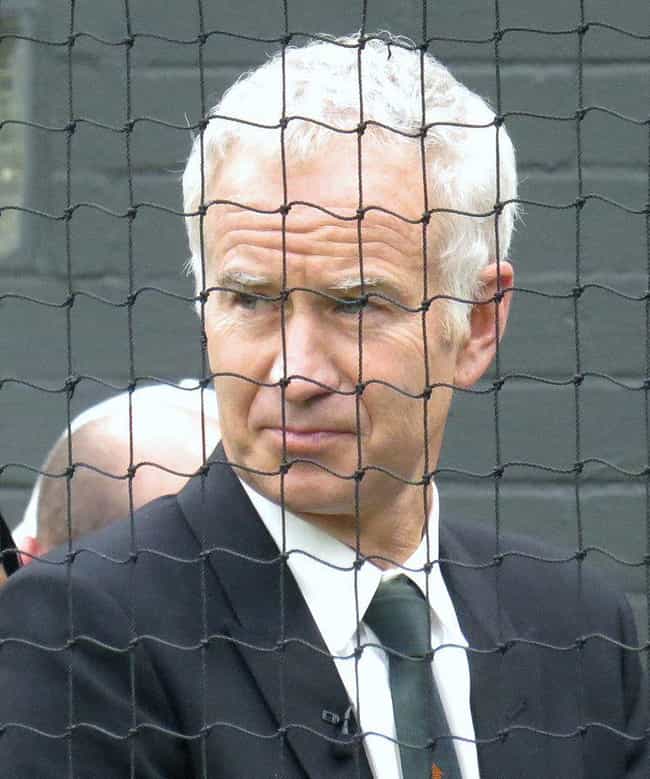 McEnroe Offended German And Black Folks In One Fell Swoop With A Comment In 1987
When McEnroe played Boris Becker during a Davis Cup match (the Davis Cup is an international competition among participating countries from around the world) between the US and Germany in 1987, he shot a remark at the black linesman who called him for a fault. McEnroe cried out, "I didn't know they had black Germans," insinuating that the official was working for his opponent.
McEnroe's racially tinged outbursts throughout the entirety of the Davis Cup event were pretty outrageous. He yelled at another official, "What the hell country are you in? Hey, sprechen Sie English?" at one point and even turned on spectators. When a German set off a noisemaker, he shouted "Go eat some more sauerkraut!"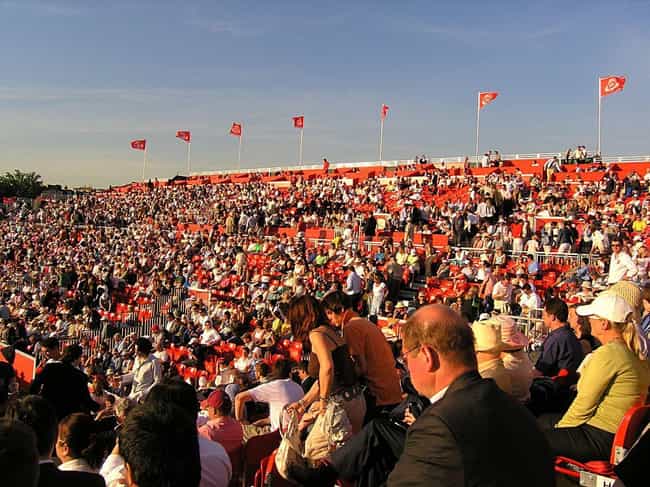 McEnroe Was Asked To Resign From The Queen's Club Because Of Language So Foul It Was "Shattering"
The prestigious Queen's Club in London asked John McEnroe to resign his membership in 1985 after he offended the chairman's wife during one of his practices. McEnroe was given honorary membership to the club, but when he was practicing prior to Wimbledon in 1985, his language led to numerous complaints against him, including one from Sheila Boden, wife to the club's chairman. She wouldn't repeat what was said and stated, "I am surprised you ask me to. It was something you would not hear in the gutter. It was as offensive as it could be. I was appalled and really shattered. It was something you just don't expect."
McEnroe was told that if he didn't resign voluntarily, he would lose membership in 30 days. His response:
I don't think people even know what the Queen's Club membership is, much less care about it here. It kind of makes me angry that people ask about it. People don't even know what it is. It's just another story to them (reporters). Let's put it this way: I'm glad to be in America. That's about the only thing I can say.
This wasn't McEnroe's first trouble at the Queen's Club. In 1984, during a pre-Wimbledon tournament, he told umpire Roger Smith "over 1,000 officials to choose from and I get a moron like you" before going after the other two officials, commenting "you sit there like two bumps on a log and do nothing."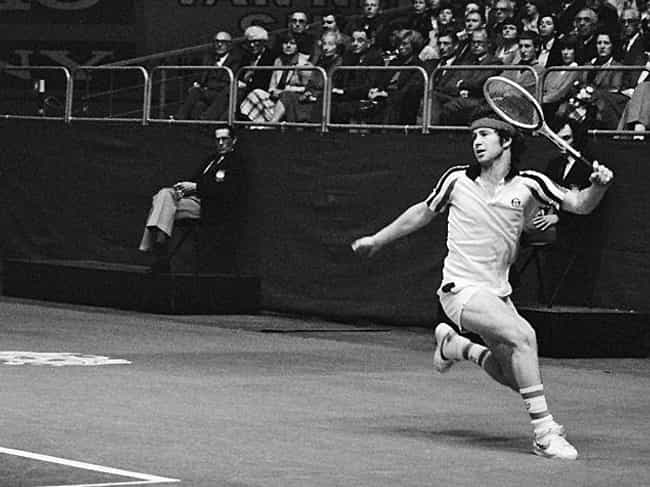 He Subjected A Linesman To A Tirade So Vicious, The Linesman Was Scared To Report It
John McEnroe first played at Wimbledon in 1977, but the 1981 tournament is his true claim to fame. During a match against another American contender named Tom Gullikson, McEnroe became enraged at a call that one of his shots was out. The first-round match was at 15-30 and 1-1 in the first set, and McEnroe lost it. He turned to the umpire and said, "Chalk came up all over the place, you can't be serious man." But he didn't stop there, he then uttered the famous line "You cannot be serious... that ball was on the line." His tirade continued, "Chalk flew up, it was clearly in, how can you possibly call that out? Everybody knows it's in in the whole stadium and you call it out? You guys are the absolute pits of the world, you know that?"
Despite all of his complaining and yelling, McEnroe did nothing to better his cause. The umpire, Edward James, responded to the angry player, "I'm going to award a point against you Mr. McEnroe." McEnroe went on to win Wimbledon that year but was fined $6,000 (the initial recommendation for a $10,000 fine was appealed) for the outburst, and skipped the championship dinner in protest.
A decade later, his Wimbledon appearance was – again – full up with bad language and fines when he went after a linesman. McEnroe was fined $10,000 for dropping "four F-words in a two-sentence string of 21 words" to a linesman that was so scared, he initially didn't report the incident.