Entertainment
Christopher Lee: Way More Badass Than Saruman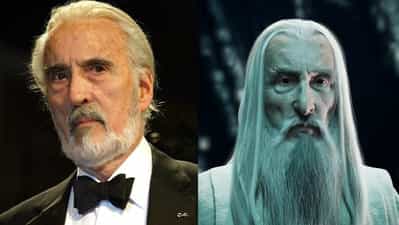 Sir Christopher Lee was one of the most badass Brits (and just people, generally) to ever live. Seriously, even the ludicrous Steven Segal probably couldn't keep up with Lee's intensity. In his long life (all 93 years), he accomplished more than most of us can even dream of doing. He has more screen credits to his name than any actor ever. He was born into an impressive family of noble background, and was part of some top secret missions during WWII. Yep, he's more 007 than Sean Connery will ever be. His wartime involvement resulted in some pretty crazy stories. Like, Teddy Roosevelt level of crazy. Yet despite his numerous talents, Lee dedicated his life to acting.
He's mostly known for playing some seriously hardcore roles, like Dracula and Saruman from The Lord of the Rings. His resounding voice could make you tremble, which is probably why he played villains so often. He also lent that voice to his music career (which lasted for way longer than you'd think).
He lived through and participated in some of the most poignant events of the past century. You can bet that this international man of badassery has some pretty crazy stories.
back to page 1
He Knows What Stabbing Sounds Like
After his notable (and top-secret) military career, Lee saw a lot of the atrocities that went along with WWII. "When the Second World War finished I was 23 and already I had seen enough horror to last me a lifetime. I'd seen dreadful, dreadful things, without saying a word. So seeing horror depicted on film doesn't affect me much," he said in an interview
That being said, he's much more acquainted with death than your regular actor. When Lee was filming Return of the King, he actually schooled director Peter Jackson on what happens to a person when they are stabbed in the back. Jackson wanted Lee's character Saruman to cry out in pain when he was stabbed in the scene above. But then Lee turned to Jackson and asked, "Have you any idea what kind of noise happens when somebody is stabbed in the back? Because I do." The person does not cry out at all, because they are physically unable to. As Lee explained, when a person is stabbed in the back "the breath is driven out of the body."
So that's why, if you watch the scene above, Saruman is gasping for air when Grima Wormtongue stabs him in the back.
Christopher Lee Could Have Been An Opera Singer If He Wanted
Lee was a very gifted singer, with a powerful voice that was on par with some of the world's best tenors. In fact, it's likely he could have pursued a career in opera if he had continued his training. See, Lee's family has a background in opera.
His grandparents actually opened up the first opera company in Australia. He was invited to join the opera house by world famous tenor Jussi Bjorling. Bjorling even wanted to take young Lee under his wing and train him personally because he saw so much potential in him.
He Climbed Mt. Vesuvius Three Days Before It Erupted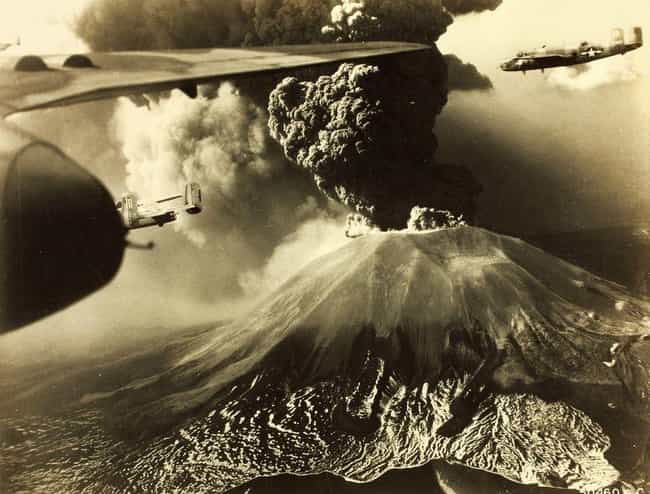 While Lee was on military leave in Naples in 1944, he climbed Mount Vesuvius just three days before it erupted. Now, imagine him saying "Smoke rises from the Mountain of Doom Vesuvius. The hour grows late and Gandalf the Grey rides to Isengard seeking my counsel."
The mountain (Vesuvius, not Doom) erupted on March 17, 1944, about four years into WWII. That was the last time the volcano acted up. The eruption killed 26 people and displaced 12,000. Lee was pretty lucky to have just missed it. But of course, the most famous eruption of Vesuvius occurred in 79 A.D., when it smothered Herculaneum and Pompeii, killing about 30,000 people.
Christopher Lee Met Rasputin's Alleged Assassins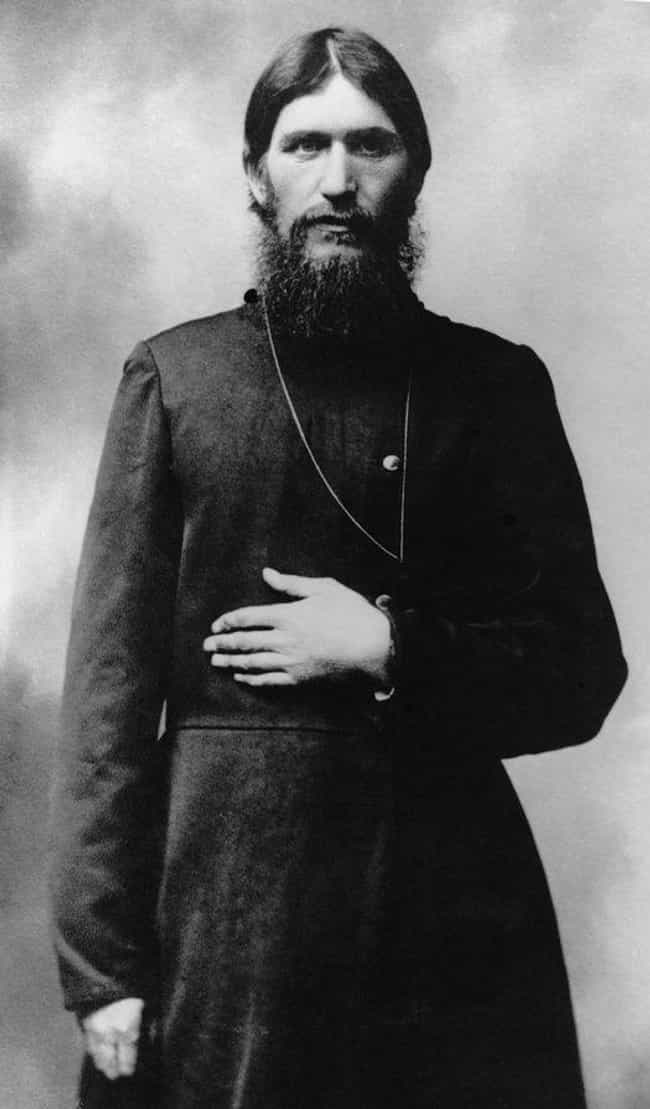 Rasputin's death is contested in some circles. The story goes that he was poisoned, shot, beaten, and then finally drowned. The assassins responsible are thought to be Prince Yusupov and Duke Dmitri Pavlovich.
Christopher Lee had a deeper connection to his role as Rasputin in Hammer's The Mad Monk than most people are aware of. He had actually met Yusupov and Pavlovich as a child due to his mother's royal connections.
"I was pulled out of bed in the middle of the night by my mother. She said there are two people here in black tie and tuxedos, you will remember having met them - but that's about all," Lee said. "And then of course years later it meant a great deal. But I can't remember their faces. Then I played the part in '65, although it was not correctly played, because even then Prince Yusupov was alive and he would always bring legal action against anybody who used his name or his wife's name in a film."