Nostalgia
Delicious Facts You Didn't Know About Bagel Bites

Updated November 6, 2017
5.4k views
13 items
The mere mention of Bagel Bites is bound to send any '90s kid into a nostalgic haze. The sounds of that infamous jingle, the omnipresent commercials starring professional skateboarder Tony Hawk - can't you just feel yourself being transported back to 1998? Even if you devoured the frozen snack by the 72-count Costco box, there are many Bagel Bites facts that you probably don't know.
Have you ever wondered, "How are Bagel Bites made?" After all, every time you tried to recreate them at home, they never tasted as good as the frozen kind. Seriously, where did they even get those tiny bagels? Take a bite out of these toasty facts about Bagel Bites and find out.
Those Tiny Bagels Are Custom-Made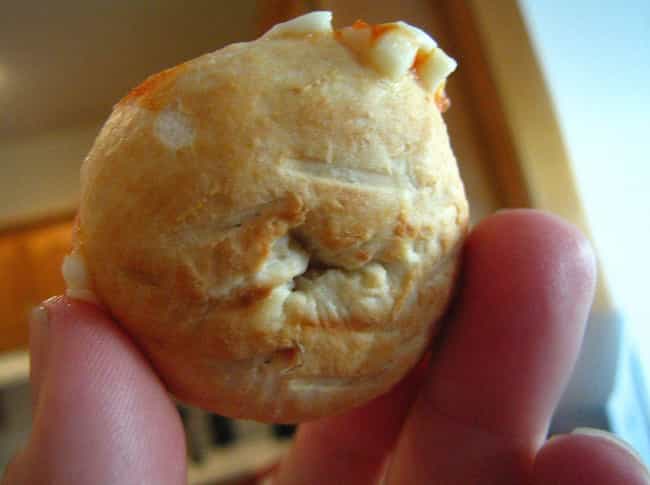 Before they even started trying to work on recipes, Bob Mosher and Stanley Garczynski knew they needed the perfect base for their concoction. They wanted an extra-small bagel, but there was only one problem: they couldn't find any. So they commissioned Lander's, a bagel company, to custom-make the teeny tiny bagels.
1.24 Percent of US Households Eat 5 or More Boxes per Month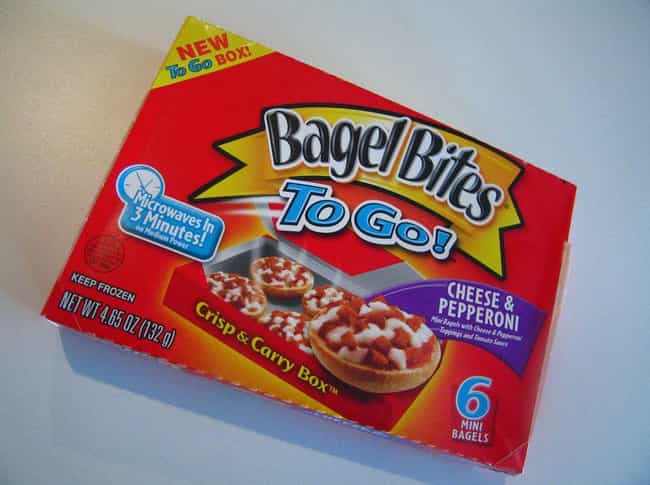 According to a survey of over 28,000 homes which was conducted from February 2014 to March 2015, 1.24 percent of US households devour five packs or more packs of Bagel Bites over the course of 30 days. There's no word on whether they were consumed in the morning, evening, or at supper time.
The Jingle Is Based on a Real Song
The name Bagel Bites is synonymous with its jingle: "Pizza in the morning/Pizza in the evenin'/Pizza at supper time/When pizza's on a bagel/You can eat pizza any time!" But the catchy tune you've been singing since the '90s is a twist on a song from 1957 by the McGuire Sisters called "Sugartime." You'll never listen to it the same way again.
They Were Invented by a Pair of Floridians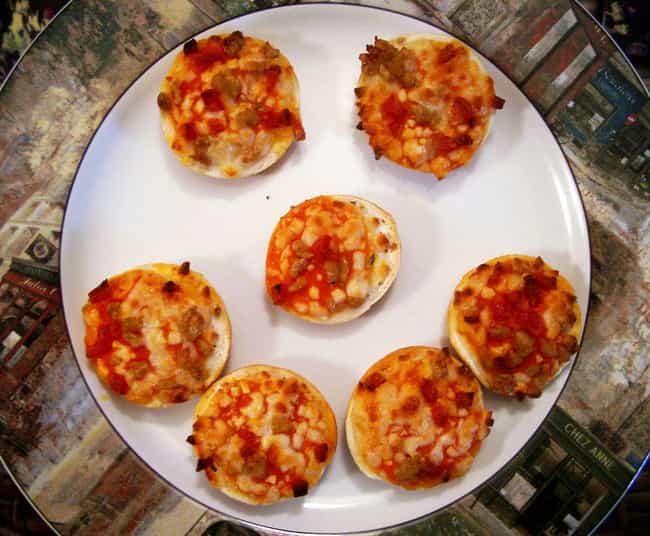 Bagel Bites were invented in 1985 by tennis partners Bob Mosher and Stanley Garczynski, in Fort Meyers, FL. The two invested $20,000 into the company and focused all their efforts on getting the frozen snack off the ground. It worked. They sold $1 million worth of Bagel Bites in the first year.