Updated June 14, 2019
260 votes
197 voters
26.8k views
7 items
Baja Fresh recipes - the easy way to prepare the best dishes from the Baja Fresh menu. These are copycat recipes, not necessarily made the same way as they are prepared at Baja Fresh, but closely modeled on the flavors and textures of Baja Fresh popular food, so you can bring the exotic tastes of one of the best restaurant chains in the US to your own table for a fraction of the cost.
Founded in Newbury Park, California in 1990, Baja Fresh intended to be a fresh and fast Tex-Mex option that has since expanded to 29 states as well as several worldwide locations. The chain is known for its fresh ingredients, fast service, and affordable healthy food.
From Red Lobster Cheddar Bay Biscuits to Buffalo Wild Wings hot sauce, chain and franchise restaurants are popular destinations around the world. Eating out too frequently can be costly, not to mention that it's hard to control portion size, ingredients, or the style of cooking to suit your preferences.
Making Baja Fresh recipes on your own allows you to save money while enjoying your favorite menu items from the casual dining spot. This list collections the best copycat Baja Fresh recipes from around the Web.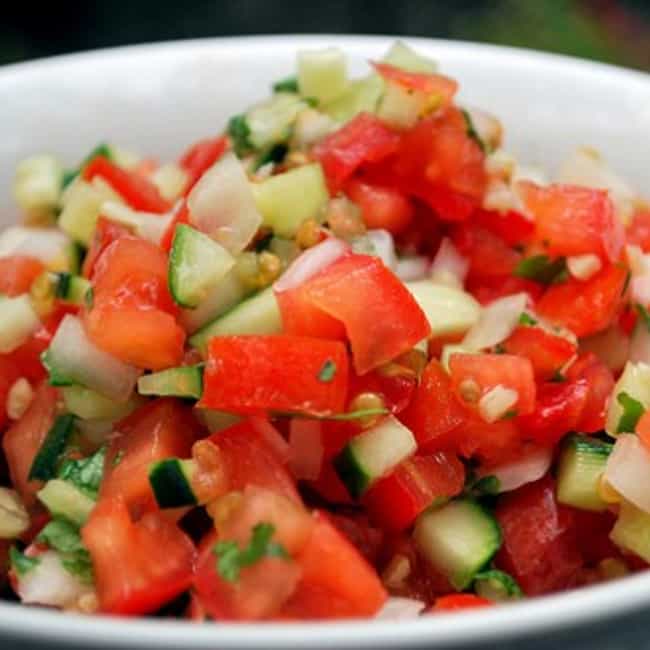 8-10 Roma tomatoes (seeded)
1/2-1 red onion (to taste)
1 jalapeno pepper (or more to taste)
2 medium cloves garlic
juice of one lime
1 tablespoon olive oil
4 tablespoons chopped fresh cilantro
1 teaspoon coarse salt
1/2 teaspoon fresh ground black pepper
- Seed and dice tomatoes.
- Chop onion, jalapeno and garlic to a fine consistency.
- Add fresh cilantro, salt, pepper, olive oil and lime. Mix well.
- Cover and refrigerate for 3 hours or overnight.
Cilantro and Lime Chicken Tacos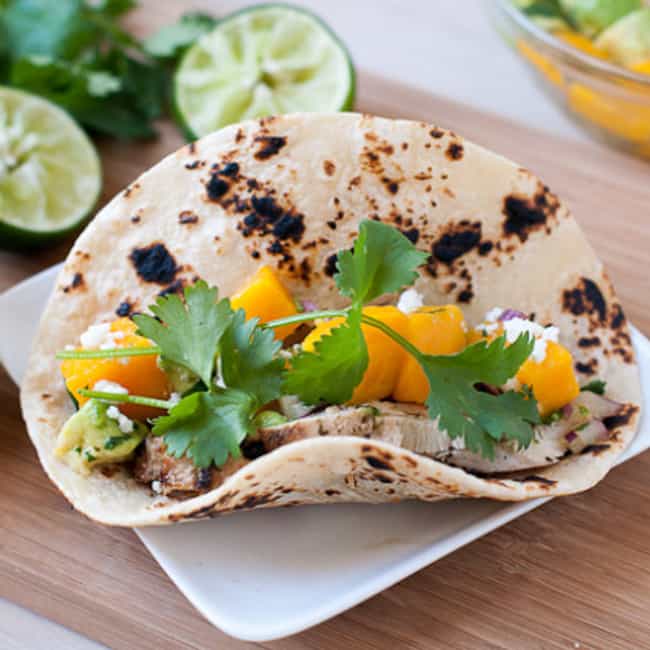 * Marinade
1/4 c. Fresh Lime Juice
1/4 c. Olive Oil
3 Garlic Cloves, minced
1 1/2 tsp. Brown Sugar
1 1/2 tsp. Kosher Salt
1 tsp. Ground Cumin
1 tsp. Pepper
2 Tbs. Fresh Cilantro
* Taco Fixings
2 lbs Chicken, cut into small cubes/pieces
8 to 10 Corn Tortillas, toasted/warmed for serving
1/2 c. Onion, diced
1/2 c. Fresh Cilantro, chopped
- Marinade: Place ingredients into blender or food processor; blend until smooth.
- Place marinade and chicken pieces into large zip-lock; squish with hands to cover all pieces in marinade.
- Place zip-lock bag in the refrigerator for 1-3 hours.
- Preheat non-stick skillet over medium high heat.
- Add chicken to skillet; stir until browned for 5-7 minutes.
- Top tortillas with chicken, diced onions and cilantro; serve immediately.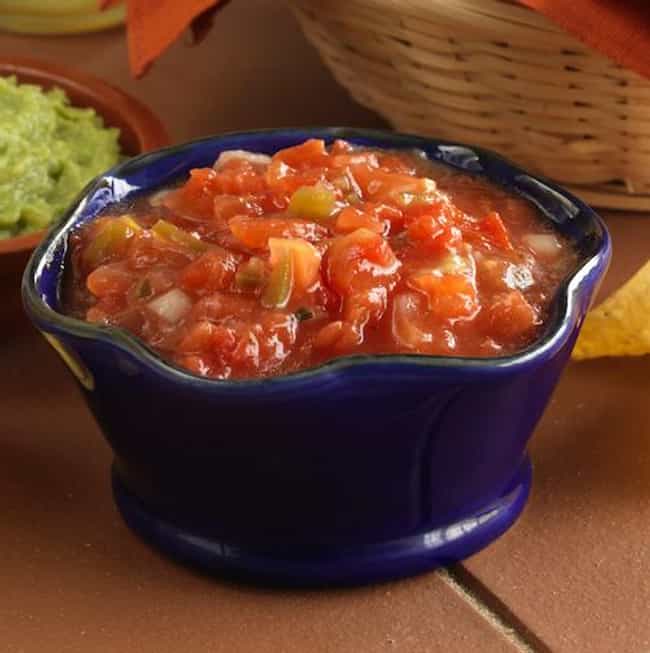 7 medium chilled tomatoes (not too ripe, should be firm)
1 small jalapeno pepper
1 clove garlic
1 teaspoon salt
1 1/2 cups water
2 tablespoons white onions , diced
2 tablespoons cilantro , chopped
- Preheat barbecue grill to high heat.
- Remove tomato stems; place 6 tomatoes directly on heated grill stem side down.
- Roast for 20-30 minutes, or until grilled side is charred.
-Turn tomatoes over, throw stem-removed jalapeno pepper on grill with tomatoes; grill another 20-30 minutes, until both tomatoes and the jalapeno are blackened.
- Turn pepper to blacken all surfaces.
- Remove tomatoes and jalapeno from grill; place in a bowl and allow to cool for 10-15 minutes.
- Once cooled, place tomatoes and jalapeno into a blender.
- Add garlic and salt; puree on high speed.
- Add water; blend for another minute until sauce darkens a bit.
- Pour puree into a bowl.
- Dice remaining tomato; add to pureed salsa.
- Stir in onion and cilantro; chill before serving.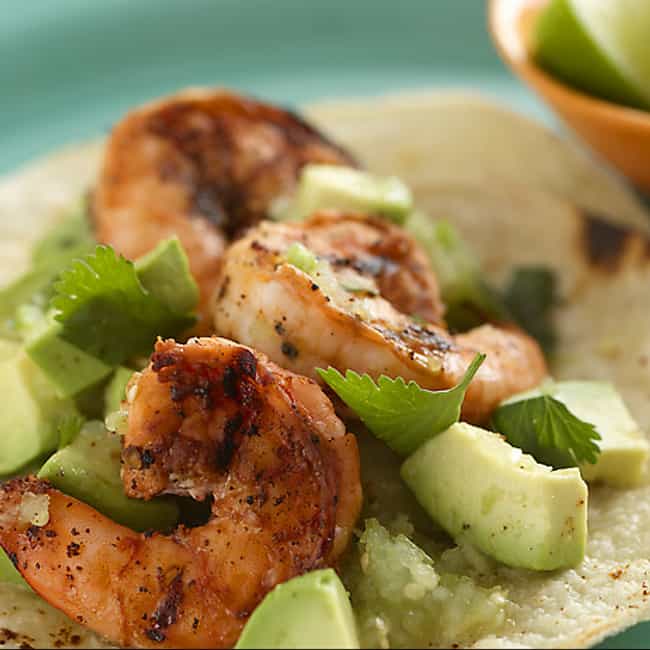 4 oz shrimp, about 10 small ones
2 tablespoons water
1 tablespoon (or tsp...depending on how spicy you like it) hot sauce
1 small tomato, chopped
1 small onion chopped
handful of cilantro, chopped fine
1/4 of an avocado chopped or 1/4 cup guacamole
2 small 6" corn tortillas
Lemon or Lime juice to taste
- Cook shrim over medium heat on a skillet; remove tails and discard.
- Add 2 tbsp water and a tablespoon hot sauce; cook for a few minutes until water evaporates.
- Stir and dice shrimp in the pan into small pieces.
- Add chopped tomato and onion; squeeze juice of half a lemon or lime in.
- Turn heat off once shrimps are firm.
- Place tortillas in another skillet over medium heat; cook for 20 seconds or so on each side until softened.
- Place tortillas on a plate; top with chopped cilantro and avocado and add shrimp mixture.