relationships

31 Bands That Are (or Were) Couples
247.8k views
31 items
Follow
Embed
List of Bands That Are Couples, loosely ranked by fame and popularity. Music is a very personal outlet and it can unify people in a totally unique way. It's no surprise that some very successful bands are comprised of members who are romantically involved. While a couple can create magical music, the end of a romantic relationship usually means the end of a band.
Who is the most famous band that is a couple? Blondie tops our list. Blondie was formed in 1974 by Debbie Harry, Chris Stein, Clem Burke, Jimmy Destri and Gary Valentine. Harry and Stein became romantically involved during their time in Blondie together, and while they have never married, they have been together since the 70s. The band split up in 1982 due to various tensions amongst the members. Blondie has since gotten back together for several reunion tours.
Arcade Fire formed in 2001. Current members include Win Butler, Regine Chassagne, Richard Reed Parry, William Butler, Jeremy Gara and Tim Kingsbury. Win Butler and Regine Chasagne got married in 2003. The couple and the band are still strong today. Other bands that are comprised of couples include The White Stripes, Matt and Kim and Sonic Youth.
Do you think that it is a good idea to become romantically involved with a bandmate? Share your thoughts in the comments section.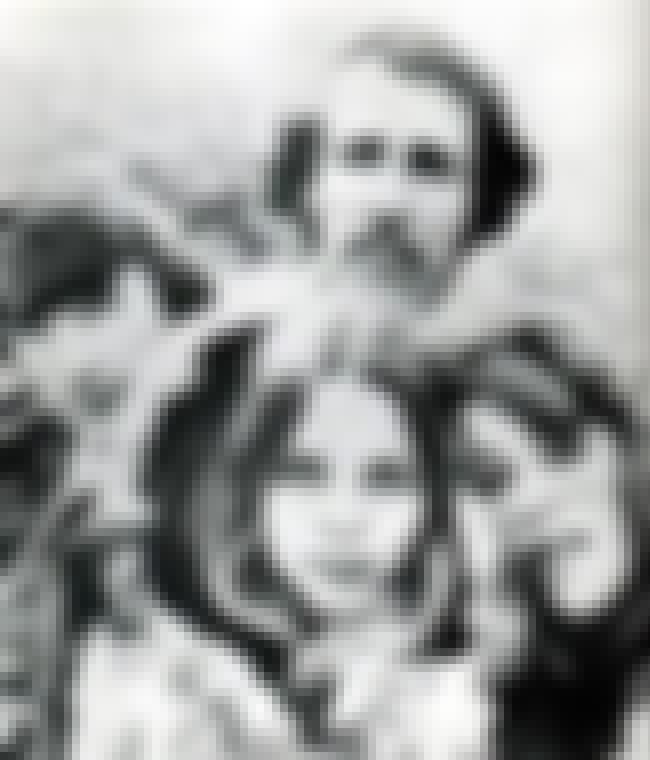 The Mamas & the Papas formed in 1965 with members including John Phillips, Denny Doherty, Michelle Phillips, and Cass Elliot. Michelle Phillips and John Phillips were married from 1962–1970. The band split-up in 1968 primarily because Cass Elliot wanted to go solo.
Genres (Music): Sunshine pop, Rock music, Psychedelic pop, Folk rock, Psychedelic rock
Albums: If You Can Believe Your Eyes and Ears, Deliver, The Mamas & the Papas, Monday, Monday, + more
Labels: Dunhill Records
Career Began: New York City, New York, United States of America
Also Ranked
#95 on The Greatest Classic Rock Bands
#56 on The Greatest American Rock Bands
#18 on The Top Pop Artists of the 1960s
see more on The Mamas & the Papas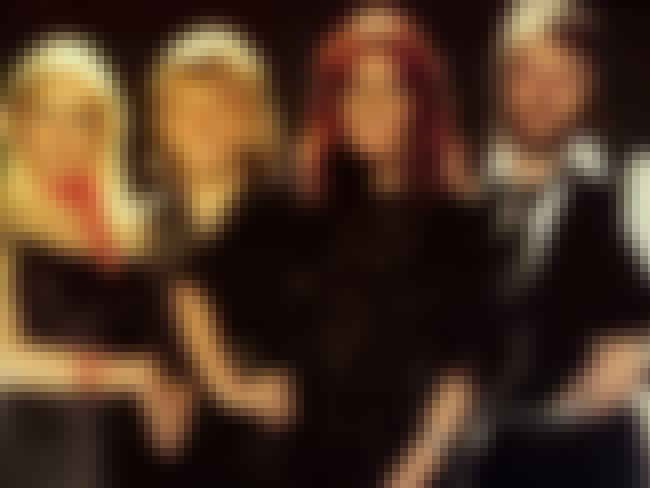 ABBA formed in 1972, made up of two couples: Agnetha Fältskog and Björn Ulvaeus, who were married from 1971-1980, and Benny Andersson and Anni-Frid "Frida" Lyngstad, who began dating in 1969 and were married from 1978–1981. After both couples divorced, the band called it quits in 1982.
Genres (Music): Synthpop, Disco, Pop music, Rock music, Euro disco, + more
Albums: Fernando, Arrival, Thank You for the Music, Voulez-Vous, Gold: Greatest Hits, + more
Labels: Atlantic Records, Disques Vogue, Epic Records, Universal Music Group, Polydor Records, + more
Career Began: Stockholm, Sweden
Also Ranked
#43 on The Greatest Musical Artists of All Time
#90 on Rank the Rock N Roll Hall of Fame Inductees
#80 on The Greatest Musical Artists of the '80s
#49 on The Best Pop Artists of the 1980s
see more on ABBA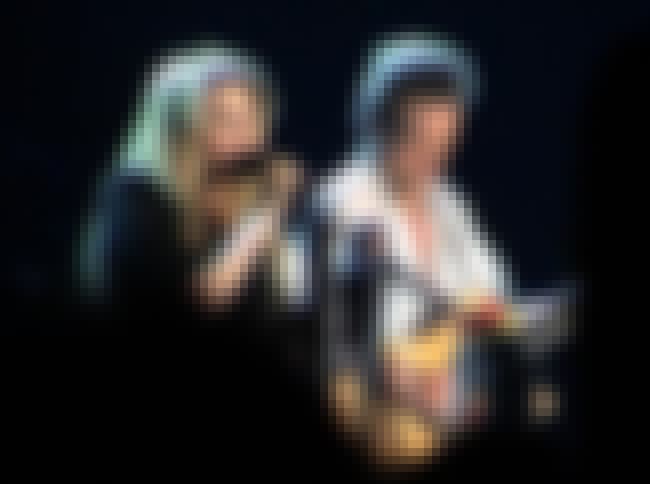 Fleetwood Mac formed in 1967, broke up in 1995, reunited in 1997, and still tours today. The core members of Fleetwood Mac are Mick Fleetwood, John McVie, Christine McVie, Lindsey Buckingham, and Stevie Nicks. Buckingham and Nicks were in a relationship for over six years, but the pressures of the band interfered with the relationship. Nicks had an affair with Mick Fleetwood, who was married at the time.
Christine McVie (Anne Christine Perfect) was married to John McVie from 1968–1976. They divorced during the band's infamous "Rumours" tour.
Genres (Music): Blues-rock, Pop music, Rock music, Instrumental rock, Pop rock, + more
Albums: Rumours, Fleetwood Mac, Tango in the Night, The Dance, The Original Fleetwood Mac, + more
Labels: CBS Records, Epic Records, Sanctuary Records Group, Reprise Records, Sire Records, + more
Career Began: London, United Kingdom
Also Ranked
#25 on The Greatest Musical Artists of All Time
#54 on The Best Singers of All Time
#17 on The Greatest Classic Rock Bands
#14 on Rank the Rock N Roll Hall of Fame Inductees
see more on Fleetwood Mac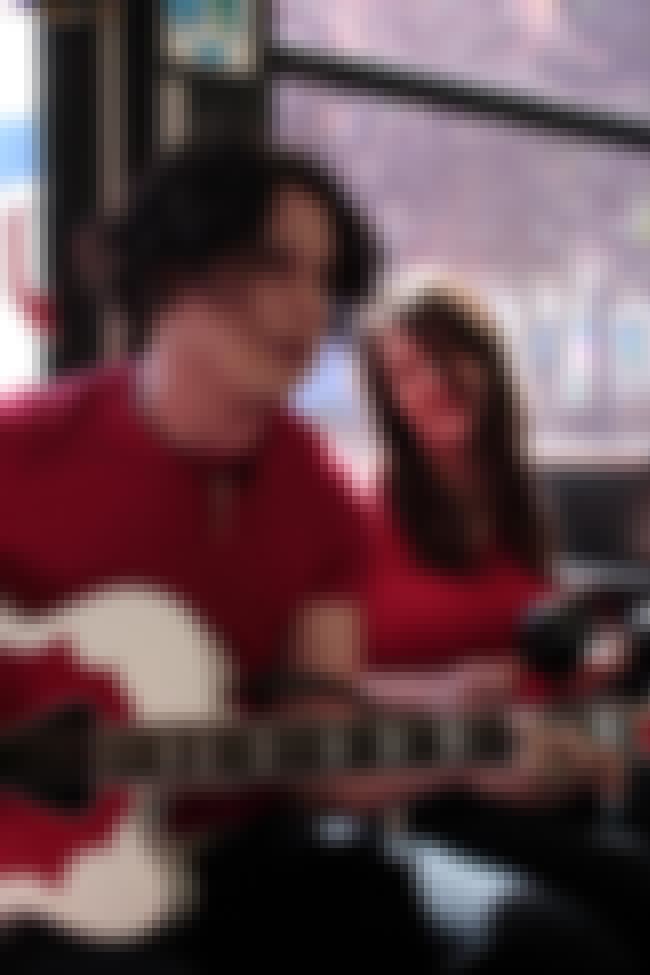 The White Stripes formed in 1997, and for a few years, pretended that members Jack White (John Anthony Gillis) and Meg White were siblings. In reality, the pair were married from 1996-2000 - and the band had their greatest success after Meg and their divorce. In 2011, The White Stripes announced that they would no longer be recording new music because of "a myriad of reasons ... mostly to preserve what is beautiful and special about the band"
Genres (Music): Blues-rock, Punk blues, Rock music, Garage punk, Garage rock, + more
Albums: White Blood Cells, Elephant, De Stijl, Icky Thump, Get Behind Me Satan, + more
Labels: Sympathy for the Record Industry, Warner Bros. Entertainment, Universal Records, Italy Records, Third Man Records, + more
Career Began: Detroit, Michigan, United States of America
Also Ranked
#94 on The Best Rock Bands of All Time
#3 on The Best Musical Duos
#57 on The Greatest American Rock Bands
#42 on The Greatest Chick Rock Bands Ever
see more on The White Stripes