Music History

Bands Whose Whole Thing Is Hating Each Other

1.4k votes
262 voters
8.8k views
15 items
List Rules Vote up the best bands that run on animosity.
What is it about being in a huge rock band that makes members hate each other? Maybe it's all the time trapped in a bus together, or maybe money really does change everyone. Whatever the case, some of the biggest and best rock bands in the world absolutely can't stand each other - and for many of them, this animosity fuels their music.
Everyone knows that the legendary group Fleetwood Mac had a love/hate relationship, but there are bands from every decade who made it a point to pick at each other until things fell apart. Some groups managed to keep things together, while others never played another note after disbanding. Every band on here, from Oasis to the Kinks to Creedence Clearwater Revival, made great music - and somehow managed to do it while hating each other's guts.
Ranker may collect a commission from links on this page.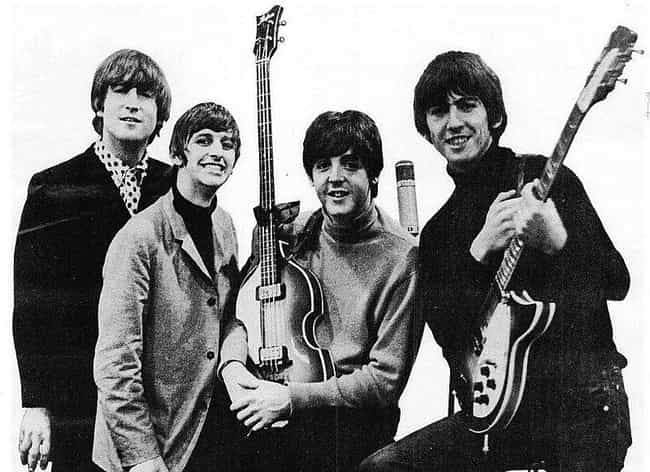 They may have been at the top of the world in the 1960s, but the Beatles would have rather been anywhere else. Even though people blame Yoko Ono for the band's demise, she's hardly the culprit behind the dissolution. Following the group's sojourn to India to mediate with the Maharishi, the band was more fractured than ever. As ludicrous as that sounds, it resulted in The White Album, one of their most daring efforts.
While recording the album, the group constantly exchanged nasty barbs. Starr quit the band for a short while after being teased by other band members, and the introduction of Yoko Ono to the studio did not sit well with anyone other than Lennon.
The band soldiered on and even booked a date at London's Roundhouse, where they were meant to play their first show since Candlestick Park in 1966. However, the band was in low spirits during the rehearsal period for what would become Let It Be and Abbey Road, with McCartney pushing the band to write as much as possible. Producer George Martin said, "Paul would be rather overbossy, which the other boys would dislike. But it was the only way of getting together... It was just a general disintegration."
George Harrison quit the band for real during these sessions, telling the group, "Put an ad in [the papers] and get a few people in." He returned shortly afterwards, but the damage was done and the band unraveled completely before their final two albums were released.

Is this a great band?
see more on The Beatles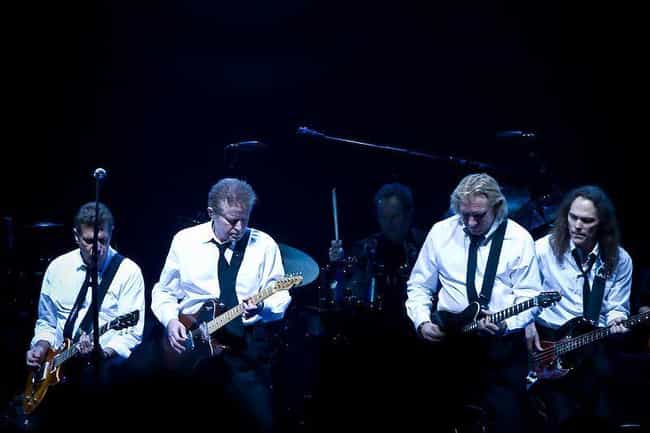 The Eagles are the ultimate Southern California country rock band. For every smooth groove and four-part harmony in one of their hits, there's a gripe or disagreement about something from one of the members. Since their first incarnation as the backing band for Linda Ronstadt, the group has been a collection of testosterone-fueled singer-songwriters who'd rather duke it out than go to therapy.
While Glenn Frey and Don Henley more or less held things down as the principal songwriters and singers, they went through guitarists like toilet paper. Things came to a head in 1980 at a show in Long Beach, CA, when Don Felder, the guitarist who stuck around the longest, told Frey while on stage, "Only three more song till I kick your *ss, pal." The band was over after that.
When the band got back together for the Hell Freezes Over album and tour, Henley and Frey allegedly formed a separate corporation from the rest of the band in order to handle a retrospective box set, presumably to make sure they could control the royalties. Felder didn't stick around for long after that. The Eagles are still on tour, so catch them before they break up again.

Is this a great band?
see more on The Eagles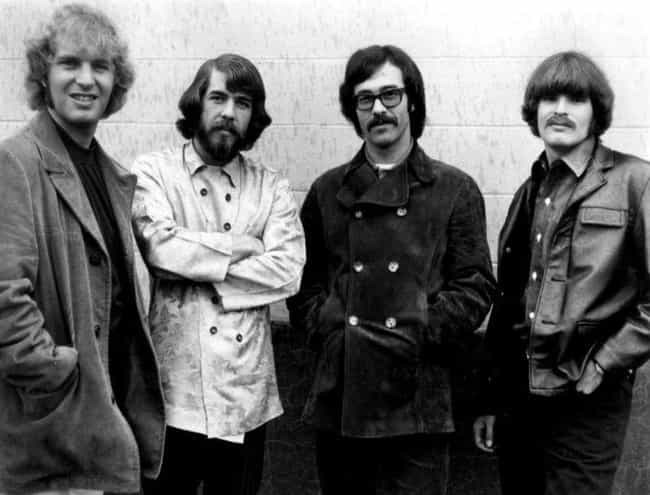 Creedence Clearwater Revival may have only been together for five years, but in that time they managed to have a string of hits that can rival any group that's been together for twice as long. Like a lot of bands whose whole deal is hating each other, CCR were done in by a leader - in this case John Fogerty - who refused to give up even a little bit of creative control.
By the early '70s, singer and songwriter John Fogerty had taken on full artistic responsibilities for the band, and that didn't sit well with the other three members. They favored a democratic process for songwriting, but Fogerty said there was no way that kind of thing would work. After Fogerty's brother quit the band, they attempted to soldier on as a trio, but that's when things got really messy.
CCR released Mardi Gras in 1972; the album was critically and commercially reviled. As if that weren't bad enough, they were losing money because of the contract with their label. The band members blamed each other for their problems and soon the band was done. Two decades later, John Fogerty described CCR as a "time bomb," saying the rest of the band didn't understand his artistic vision - which also happened to be a vision that raked in cash. He told POP:
We went to an Italian restaurant and I remember that I very clearly told the others that I for one didn't want to go back to the car wash again. Now we had to make the best possible album and it wasn't important who did what, as long as the result was the very best we could achieve. And of course I was the one who should do it... I don't think the others really understood what I meant, but at least I could manage the situation the way I wanted. The result was eight million-selling double-sided singles in a row and six albums, all of which went platinum. And Melody Maker had us as the best band in the world. That was after the Beatles split, but still... And I was the one who had created all this.
When the band was inducted into the Rock and Roll Hall of Fame in 1993, Fogerty balked at playing with the original members of the band. Over the course of the following decades, the surviving members of the band have continued to file lawsuits against Fogerty for misuse and malfeasance of the Creedence Clearwater Revival name.

Is this a great band?
see more on Creedence Clearwater Revival
There's always been something magical about the Beach Boys. However, no matter how entrancing their vocal melodies may be, a family band is always going to fall apart. The rivalry at the center of the band was between Brian Wilson and Mike Love. If Wilson was the soul of the group then Love was its mesolimbic pathway, keeping the group motivated and never letting them slow down.
After Wilson's first memoir, Love sued the songwriter for defamation, and that wouldn't be the end of the Love's lawsuits against Wilson. However, Love also harbors anger towards Dennis Wilson, the band's drummer. Not only did Dennis impregnate Love's 17-year-old daughter, but he also slept with Love's then-wife Suzanne. Most of all, Love blames Brian Wilson for not standing up for him when his conservator kept Love's name off the publishing rights of their early, most popular songs. He told Rolling Stone:
I wrote every last syllable of the words to "California Girls," and when the record came out, it said, "Brian Wilson" - there was no "Mike Love." The only thing I didn't write was "I wish they all could be California girls." "Surfin' USA," too, the big shaftola. Same thing with "I Get Around." I came up with "Round, round, round, get around, I get around" and redid Brian's lyrics. And nowhere was my name mentioned on the record. Thank you, Brian. Thank you, Murry. And, OK, so then what do I say? My only recourse was legal. But if I stick up for myself, Mike's an a**hole. I mean, Brian wanted to settle, but he was in a conservatorship that wouldn't let him. I give him credit for that. But I was cheated... by my uncle and my cousin, and I don't think it's ever going to be resolved. I mean, how you gonna resolve it?

Is this a great band?
see more on The Beach Boys