Music
Bands Whose Whole Thing Is Hell

3.1k votes
965 voters
35k views
12 items
List Rules Vote up the best band whose whole thing is hell.
The devil has been in the rock 'n' roll details since before there even was such a genre. In the early 1900s, anything that was celebrated outside the norms of traditional society was considered devil worship, and nowhere was this more apparent than in the genres of jazz and blues, which were said to have their roots in hell itself.
Everyone knows the legend of blues guitarist Robert Johnson, who went down to the crossroads a mediocre musician, made a deal with the devil, and came back a virtuoso weeks later. Rock music, which was birthed from a fusion of blues and country, has been steeped in devilish lore ever since, influencing musicians from The Beatles to The Rolling Stones, Led Zeppelin to Alice Cooper, and beyond, all the way to Scandinavia. Some of these bands below can trace their influences back to those Mississippi crossroads, other Satanist-interested and inspired bands and musicians go back only as far as the birth of heavy metal.
Ranker may collect a commission from links on this page.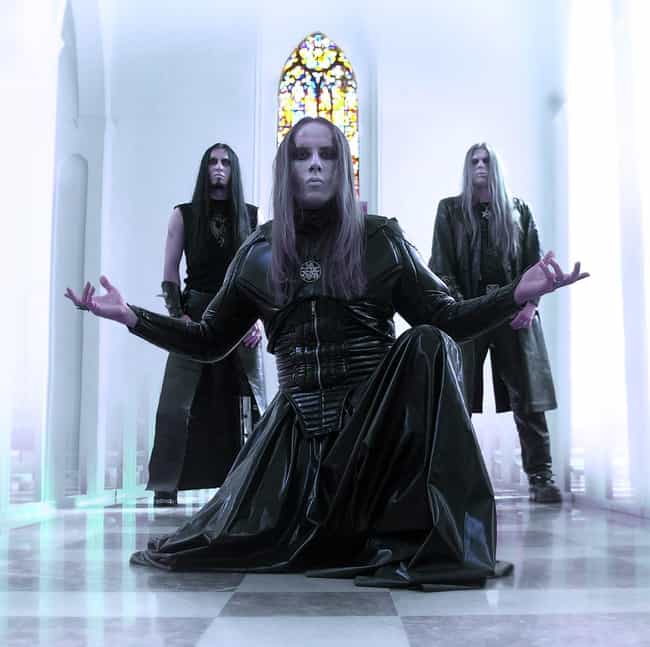 Behemoth frontman Adam "Nergal" Darski was prosecuted for blasphemy after tearing up a Bible onstage in Poland in 2007. The case went beyond the borders of his home country to the European Commission, which ruled against the charge. The commission said the act was a form of artistic expression, considering the nature of the band responsible for albums with titles such as Demigod, The Apostasy, The Satanist, and I Loved You At Your Darkest.
Darksi, who was raised Catholic, said, "Satan, Lucifer, Prometheus are all icons and archetypes to lift you up. They are demons, but they are representatives of what humanity stands for. ... For me, being Satanic is the equivalent of being intelligent and thinking for yourselves."

Is this the devil's best music?
see more on Behemoth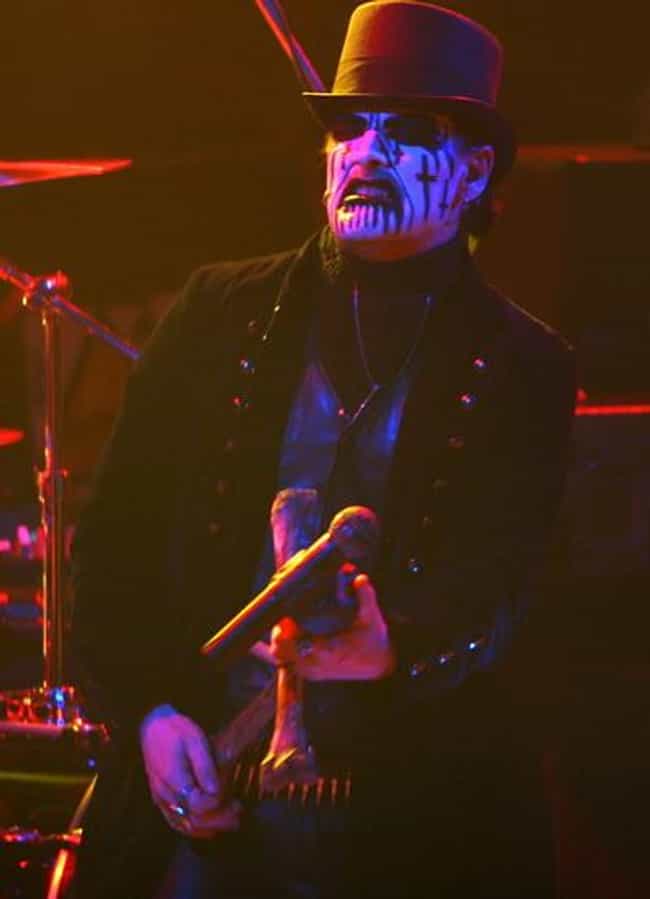 Denmark's Mercyful Fate formed in 1981 and stood out from the rest of the black metal pack. The band's lyrics were steeped in the dark arts, ritual magick, and grave-robbing, among other occult and Satanic themes. Sure, plenty of bands have laid claim to that subject matter, but what distinguished Mercyful Fate was its charismatic, multi-octaved frontman King Diamond, who also went on to a successful solo career.
In the 1980s, Mercyful Fate also had the notoriety of having one of its songs, "Into the Coven," dubbed by Tipper Gore's Parents Music Resource Center as one of the "Filthy Fifteen" songs kids should never hear.

Is this the devil's best music?
see more on Mercyful Fate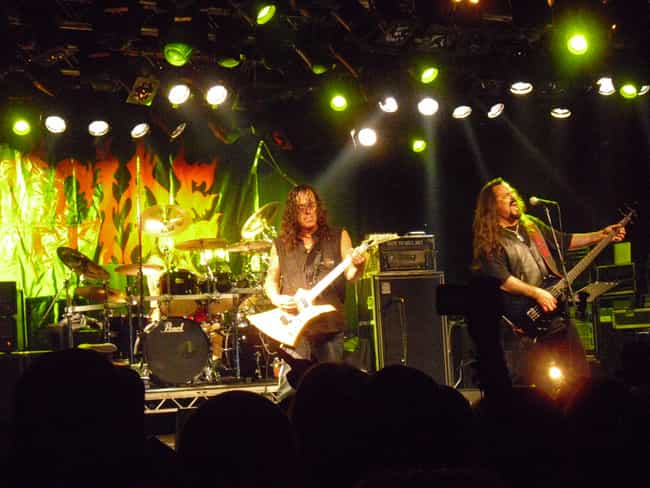 Tampa, Florida's, Deicide was formed in 1987 by bassist and vocalist Glen Benton and drummer Steve Asheim. The band's homages to hell in songs like "When Satan Rules His World" have resulted in plenty of controversies over the years, including boycotts and lawsuits from religious groups.
Benton has been known to brand himself with an inverted cross on his forehead on occasion. Lyrically, anti-Christian sentiments and the dark arts are very much the norm. Deicide has found it tough to tour outside the US as its Satanistic stance has put it on many a government's banned list.
When asked if he identifies as a Satanist, Benton said, "They identify me as a Satanist. I identify myself as a free thinker and a kid that was tormented just like everybody else growing up. ... Christianity, man, they defined me early on as a Satanist. They come to the shows with their picket signs. They labeled me and generalized me, so I generalize it all back. It's all a business. Just like they make money off of God, I make money off of them."

Is this the devil's best music?
see more on Deicide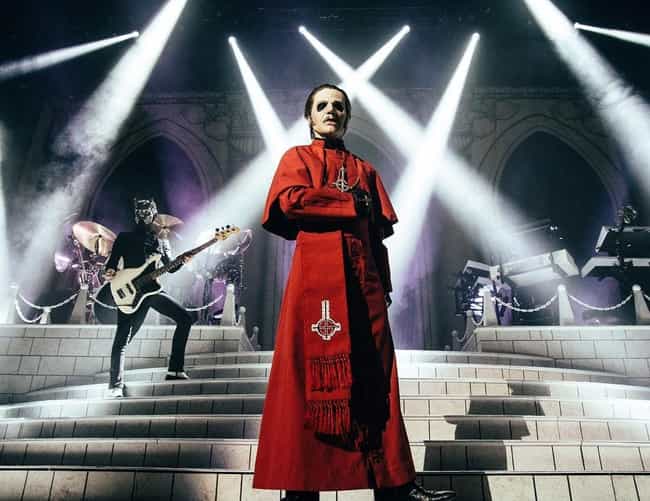 Sweden's Ghost is probably the most mainstream dark metal band of all. The work of frontman Tobias Forge, Ghost has played sold-out arena shows around the world and even won a Grammy in 2017.
Ghost songs are lyrically Lucifer-friendly, and the costuming of the band has Forge and its members dressed up as Satanic/occult priests (Papa Emeritus I, II, and III and Cardinal Copia are all Forge characters). One member of the band goes exclusively by the name Nameless Ghoul.
Forge has been open about his rejection of Christianity and his love of theatrical rock. He has said, "As a young teen, Satan, and the idea of some sort of world that you could be in touch with that could empower you, was very much the symbol for freedom. [And by then] I had already been introduced to [Satan] by Mötley Crüe and Gene Simmons and Darth Vader."
What would a successful metal band be without an evangelical boycott? In 2018, Texas pastor Larry Long of Fellowship Community Church led a protest of Ghost's show in Midland, Texas.

Is this the devil's best music?