Horror Movies and TV
15 Controversial, Disturbing Horror Movies That Were Banned

Updated January 9, 2020
240.3k views
15 items
Horror films have been around for almost a century, and many are beyond disturbing. Some horror movies take their nastiness a step further than repulsing or scaring viewers by being so gory, bizarre, terrifying, or controversial that cities, provinces, and even countries ban them. These shocking horror films proved to be too much, and were kept out of public view in certain places for years. A few are even still banned today.
If you're a horror aficionado who needs more than jump scares to make your blood run cold, you'll love these banned horror movies. From infamously bad-good B movies to artistic, award-winning horror films that took Cannes, there are a lot of banned horror films out there. For some, their banning is almost understandable. For others, that they were banned is stranger than the films themselves.
Whether you want to watch something so grotesque or like laughing at outrageously dated gory effects, you will love this list of controversial classic and new school horror.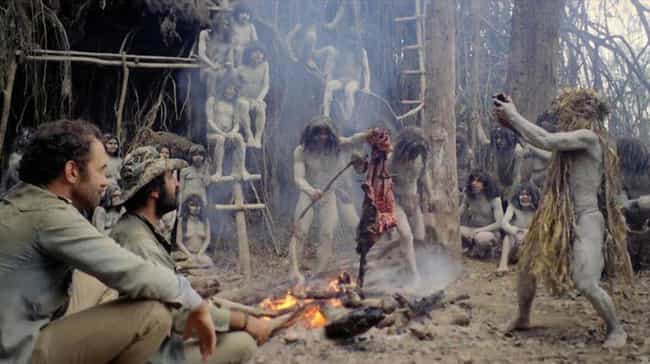 Cannibal Holocaust is one of the most infamous films of all time. As of 2015, it was still banned in over 50 countries. Director Ruggero Deodorato claimed the graphic film was comprised of found footage as a marketing ploy, and after it was released in Milan he was charged with several counts of murder, forcing him to admit it was a staged movie and not a snuff film.
Though the movie is fictional, several animals were slayed on camera, including a monkey and a big turtle.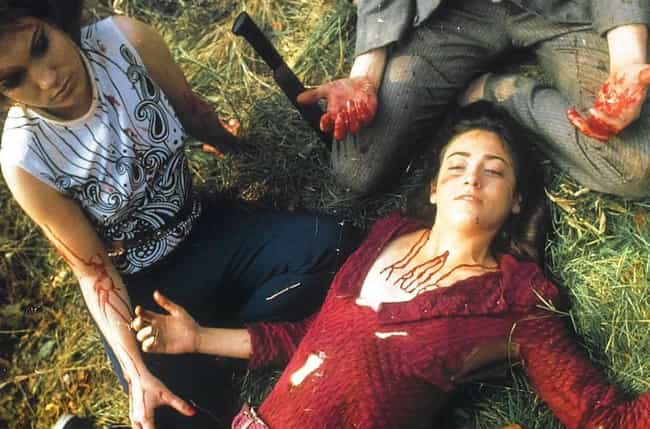 Wes Craven's directorial debut, The Last House on the Left, an infamously disturbing exploitation-horror film, received some praise from critics when released in 1972, but its vicious content saw it banned all over the world for decades. It was a highly controversial film, especially in the UK, where arguments over whether and how much of it could be shown raged for decades.
No one even bothered trying to distribute it in Australia when it was first released, due to the monumental problems it would've caused. It wasn't released there until 2004.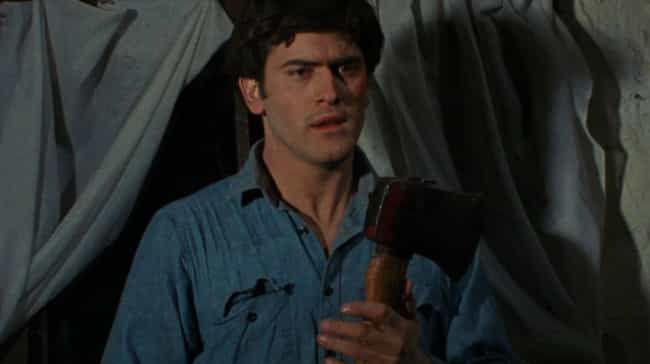 This low-budget horror classic is one of the most famous cult films of all time. It's famously ridiculous (on purpose, for the most part), but was a nightmare for the cast and crew. Critically acclaimed, it became the first installment in a trilogy, was eventually remade, and has a spin-off TV show.
The movie was banned in Germany, Iceland, Finland, Ukraine, Singapore, and other countries upon its initial release. It was also one of the first films deemed a "video nasty" in the UK. Video nasties were those movies banned from home video release when films became widely available to the public with the rise of Betamax and VHS.
These technologies made controlling the release and audience of a film impossibly difficult, and the British government responded by banning troublesome movies.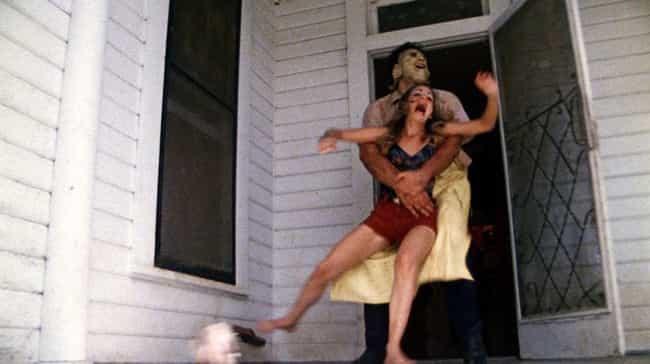 This iconic horror classic was released in October 1974, only to immediately be banned all over the world due to its extremely graphic content. As one of the first slasher films, it's credited with giving birth to a number of genre tropes, and is one of the most influential horror films of all time.
None of this stopped it from being banned in the UK, Brazil, Australia, West Germany, Chile, Iceland, Ireland, Norway, Singapore, and Sweden upon its initial release.