Country Music
Weapons That Are Banned In Warfare

Updated October 24, 2018
42.4M views
23 items
There are two basic ways to look at banning weapons in war. The first, humanitarian view is that that war should be as "humane" as possible, limiting death only to intended targets, and delivered as quickly and painlessly as possible. With, of course, the possibility of rescue or recovery. Weapons banned in war inflict undue destruction on civilians.
The second view on illegal war weapons could be called the "Lee Perspective," so named for the Civil War general who said "It is well that war is so terrible - otherwise we would grow too fond of it." Since the Hague and Geneva conventions, we seem to have grown quite fond of war. The Sherman Argument would have it that putting rules on war turns it into a sport, instead of something to be avoided at all costs.
But no matter which side of that you come down on, the modern war does indeed have its rules. These are the nastiest, most horrible instruments of death and suffering that you won't see on today's battlefield - including a good number that might surprise you. These are the weapons that are not allowed, even in war.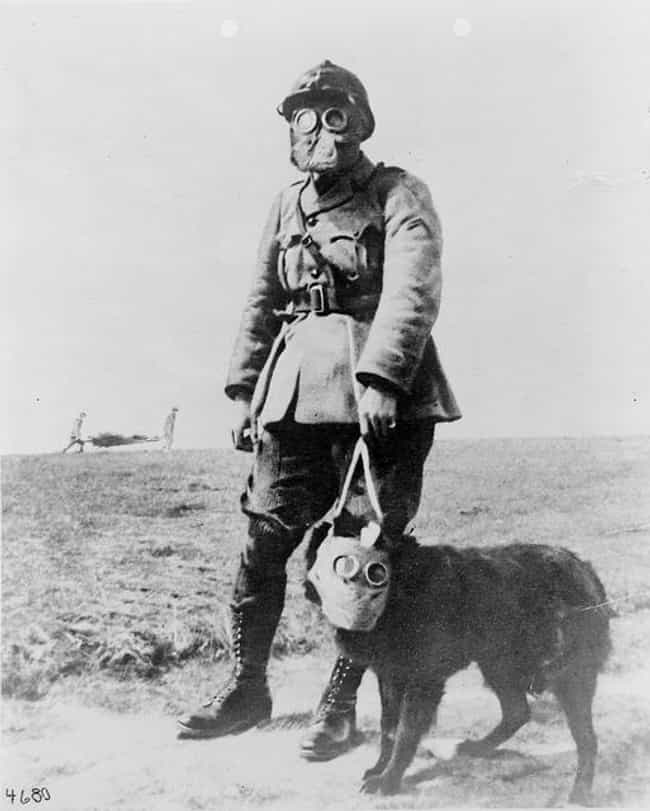 The terror of the trenches in World War I, mustard gas gets its name from its yellow-brown color and its odor, which is apparently similar to horseradish. Because it's heavier than air, mustard gas proved particularly effective in clearing trenches, and was almost single-handedly responsible for the 1928 Geneva Conventions. When inhaled, the gas causes the lungs to fill with fluid, essentially drowning the victim in their own fluids.
If they were hit with a bomb filled with mustard gas or dosed from the air soldiers were told to pee into their handkerchiefs and breath through those until they could escape or the gas dissipated.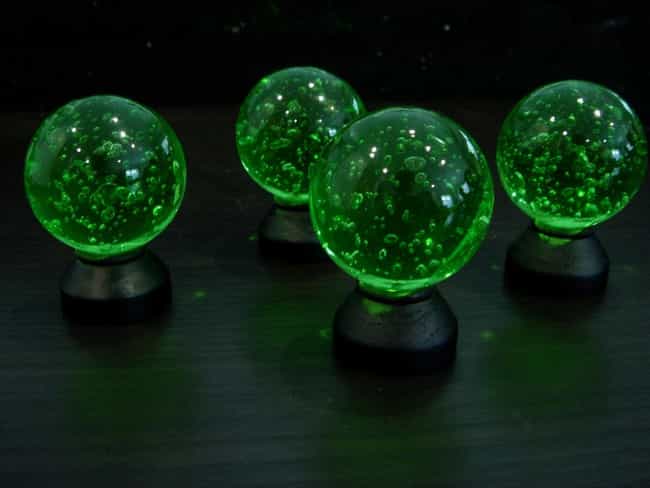 Nerve gases of all kinds have been systematically outlawed by both the Hague and Geneva from 1899 all the way up to 1993. All nerve agents (like Sarin, VX, Tabun, and Soman) work in the same basic way: By blocking blocking the enzyme that normally destroys a very important neurotransmitter. Basically, nerve agents cause your entire nervous system to malfunction, like an electrical system full of short circuits.
Death generally comes as a result of a shutdown of the respiratory system, but not before painful blisters, boils, and internal hemmorrhaging occur.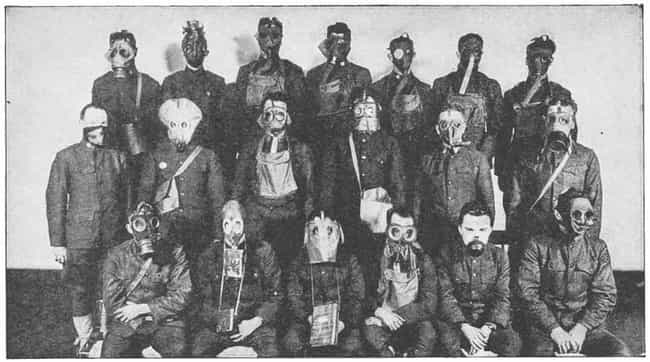 While mustard gas might have gotten all the press, phosgene was actually responsible for about 85% of all chemical weapons deaths in World War I. Simple and cheap to produce in large quantities, phosgene damages the proteins in the lungs, causing them to break down, meaning the lungs stop exchanging oxygen. It's a particularly insidious gas, since it's colorless, almost odorless, and symptoms can take a long time to show up.
Japan continued to use phosgene well into WWII on at least 375 separate occasions, generally against the Chinese.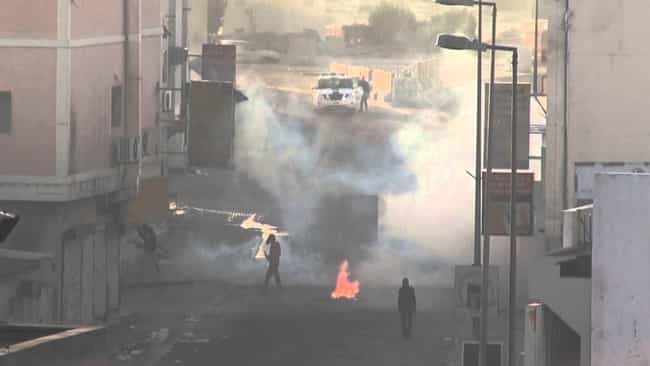 Believe it or not, the tear gas that police routinely shoot into crowds in America is technically outlawed for use in war by the Hague Convention. Even though it's generally non-lethal, tear gas is still an inhalant chemical weapon that obstructs breathing, that puts it in the same legal class as mustard gas. For more info on the lethality you should check into some of the Russian Special Ops tactics when dealing with terrorists... So: legal to shoot at protesters in Missouri, but not legal to drop on a machine gun nest in Afghanistan. Go figure.