READ
A Timeline Of Joe Biden And Barack Obama's Bromance

The White House helped foster one of the most beautiful bromances in political history. Indeed, former president Barack Obama and former vice president Joe Biden formed a relationship based on more than political alliances. Their friendship has endured through some rather dark hours, and it thrives on mutual trust, respect, laughter, and kindness.
It's hard to find a picture of Obama and Biden in which they're not having a good time, but their affection wasn't always apparent. The story of their fabled bromance is as amazing as the men themselves, from their less-than-stellar first meeting to their greatest shared triumphs. These men couldn't help but be best pals and confidants, and their trials only brought them closer together.
January 18, 2005: Obama Attended His First Senate Hearing And Was Bored By Biden's Speech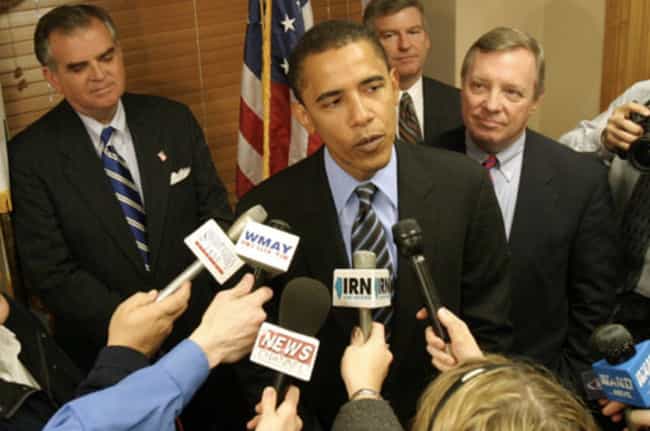 Barack Obama wasn't always enamored with Joe Biden. In fact, when he heard Biden speak for the first time at Condoleezza Rice's Secretary of State confirmation, the former president was completely bored. In video footage of the event, Obama can be seen slouching lethargically during Biden's speech.
Journalist Kate Andersen Brower, author of First in Line: Presidents, Vice Presidents, and the Pursuit of Power, even noted the younger politician passed a note to a colleague that read, "Shoot me now."
January 31, 2007: Biden Entered The Presidential Primary And Ran Against Obama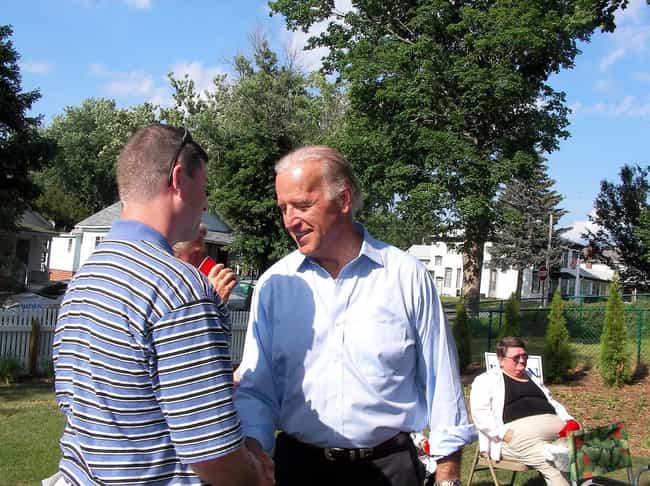 Barack Obama's 2008 election was a historic success, but the former president and Joe Biden were political opponents before they decided to run on the same ticket. Biden first entered the primary in 2007 as a presidential candidate, joining an already heated race between Obama and Hillary Clinton. Biden's campaign had a rocky start, though, as he made insensitive remarks about Obama. He commented, "I mean, you got the first mainstream African American who is articulate and bright and clean and a nice-looking guy. I mean, that's a storybook, man."
The older man called Obama personally to apologize, and the pair reconciled in private. Obama wasn't personally offended but did note Biden's mistake: "I didn't take Senator Biden's comments personally, but obviously they were historically inaccurate. African American presidential candidates like Jesse Jackson, Shirley Chisholm, Carol Moseley Braun and Al Sharpton gave a voice to many important issues through their campaigns, and no one would call them inarticulate."
August 23, 2008: Obama Picked Biden As His Running Mate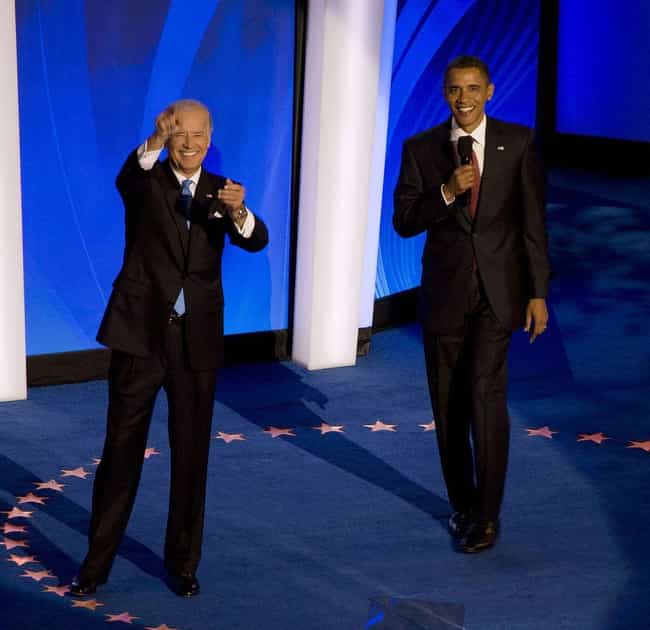 Just months before the 2008 election, Barack Obama announced Joe Biden would be his running mate. Biden secured the spot partially because of his foreign policy experience. John McCain, the Republican candidate, criticized the decision and pointed out that Biden once claimed Obama was not ready for the presidency. Nevertheless, Obama's staff sent an email welcoming Biden to the campaign. It read:
Friend - I have some important news that I want to make official. I've chosen Joe Biden to be my running mate. Joe and I will appear for the first time as running mates this afternoon in Springfield, Illinois - the same place this campaign began more than 19 months ago. I'm excited about hitting the campaign trail with Joe, but the two of us can't do this alone. We need your help to keep building this movement for change.
November 4, 2008: Obama And Biden Won The Election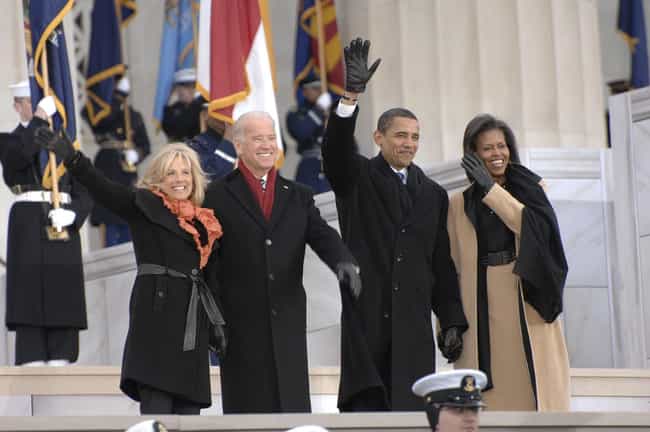 In a historic victory, Barack Obama became the first African American president in United States history. He and Joe Biden defeated Republican candidates John McCain and Sarah Palin in a contentious race and were officially sworn in on January 21, 2009. Over one million people attended the inauguration.
The men inherited two overseas conflicts and an economic crisis from the previous administration but hit the ground running.