Weird History
Facts About The Life Of Barbara Eden

Updated September 25, 2019
95.7k views
15 items
In 1965, after almost a decade in the industry, actress Barbara Eden landed her career-defining role as a genie in TV's I Dream of Jeannie. Created in Bewitched's enchanted wake, I Dream of Jeannie proved a success and remains one of the most recognizable credits to Eden's storied career. Yet, Eden's filmography consists of so much more than her time spent as "Jeannie." The talented actress and singer appeared in dozens of films, TV shows, stage productions, and musicals, with a resume that has spanned more than 50 years.
However, things weren't always easy for Eden. Recent interviews and memoirs reveal a life dotted with tragedies and struggles, from multiple divorces to the loss of her son just months before his wedding. But Eden also enjoyed many moments of humor and success, including many lighthearted (and sometimes unbelievable) moments from behind the scenes of I Dream of Jeannie. Eden's career highlights include a stint as Miss San Francisco 1951, a long journey to become a Hollywood pop culture icon, and many pivotal moments along the way.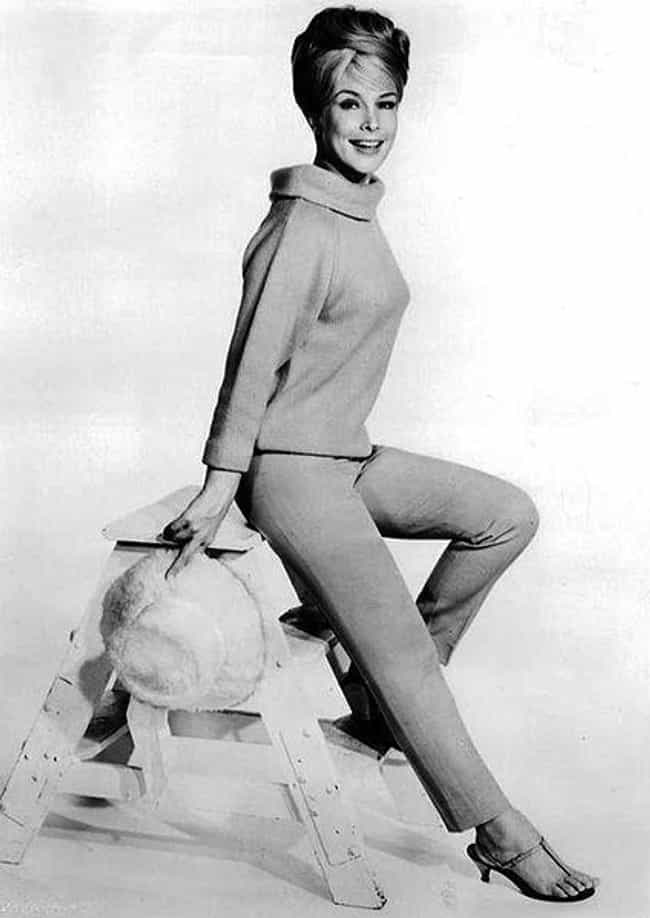 Prior To Acting, Eden Worked At A Bank And A Supper Club 
When Eden first arrived in Hollywood, she didn't jump straight into acting. Instead, she landed a job at a bank. She recalls her time in banking as the only period in her early career that she didn't work in Hollywood. Of the experience, Eden said:
I didn't know enough... I had no relatives in the field, and I didn't know enough to tell producers that I belonged to Actors Equity and could qualify for membership in the Screen Actors Guild.
After her bank job, she performed as a chorus girl at Ciro's, a supper club on LA's Sunset Strip, before she landed a contract with 20th Century Fox.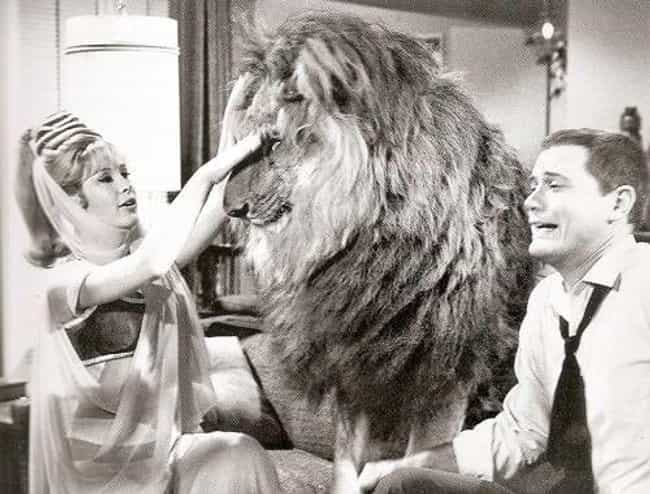 She's Surprisingly Good With Lions
One of Eden's most impressive skills deals with very big cats. She worked with trained African lions several times before one was brought in to play her "pet" on I Dream of Jeannie. Eden developed a technique to gain the lion's trust. She told co-star Larry Hagman:
Here's what you do, Larry. You have to stand very still and let the lion smell you. Then, when he's finished doing that, you should lean forward very, very gingerly and stroke him as gently as you can. That way, he'll get to know you and everything will be fine.
Hagman reportedly responded, "Dream on, Barbara. I'm not making friends with any f*cking lion!"
Apparently, he should have heeded her advice. When the lion was brought back to the set, it took one look at Hagman and roared. Hagman and the crew ran from the studio in fear and inadvertently left Eden alone with the huge beast. However, because she had previously bonded with the lion, it sat down beside her and purred.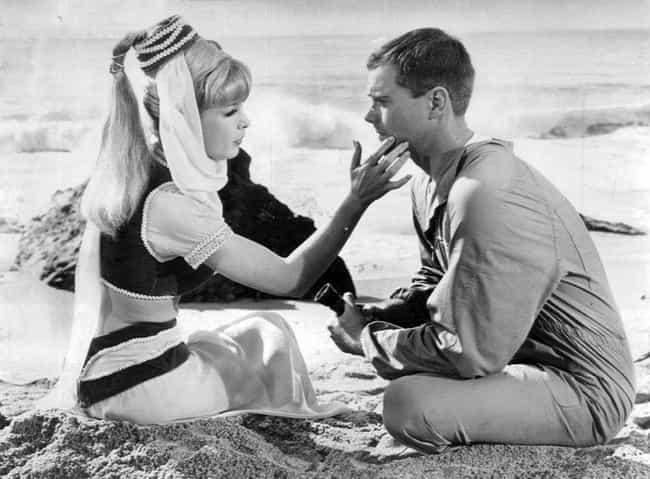 Her 'Jeannie' Co-Star Larry Hagman Was Reportedly Difficult On Set
Eden has spoken warmly and candidly of her I Dream Of Jeannie co-star Larry Hagman (who played the role of Major Anthony Nelson). She once described him as "a great human being, but a troubled man."
Eden spent years watching Hagman's frustration grow over the "trite" scripts they received for the show and noted how his drinking increased to an excessive daily amount:
He started every day at the studio drinking vast quantities of champagne and between scenes he sequestered himself in his dressing room smoking pot and downing yet more champagne.
The on-screen duo never had a romantic entanglement; however, they remained close friends until Hagman's death in 2012. Eden dealt with his on-set antics and protests, which included chasing after studio guests with an ax. She attributed Hagman's behavior to his frequent consumption of alcohol and diet medication.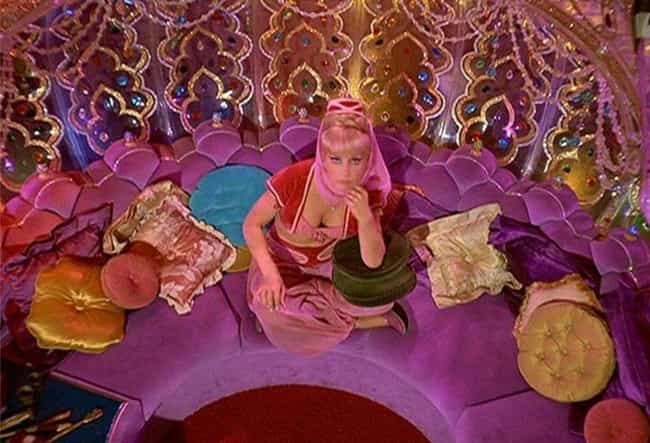 She Was Once Trapped Inside Jeannie's Bottle
Though Jeannie's bottle seems like a comfortable place to spend extended periods of time, Eden was once trapped inside the set which likely soured her perspective of it.
When the director sent everyone away for lunch, the crew neglected to invite Eden and left her in the bottle. They eventually returned and let her out, but her cries for help were recorded and used in the show.