Buildings/Attractions

List of Famous Barcelona Buildings & Structures

List of the famous landmarks that make up the Barcelona skyline, listed alphabetically with photos when available. Barcelona architectural landmarks as well as other major buildings, dwellings, and other structures in Barcelona are included on this list. Information about these Barcelona buildings is included on this list, such as when the building first opened and what architectural style it falls under. List includes both new buildings in Barcelona and older historic landmarks.
Examples include Barcelona Museum of Contemporary Art and Casa Batlló.
This list answers the question, "What are the most famous buildings in Barcelona?"
This is a good reference for research into the historical architecture in Barcelona. Famous architectural houses within the city of Barcelona are included as well, sometimes by address, other times listed by the name of the original home owner.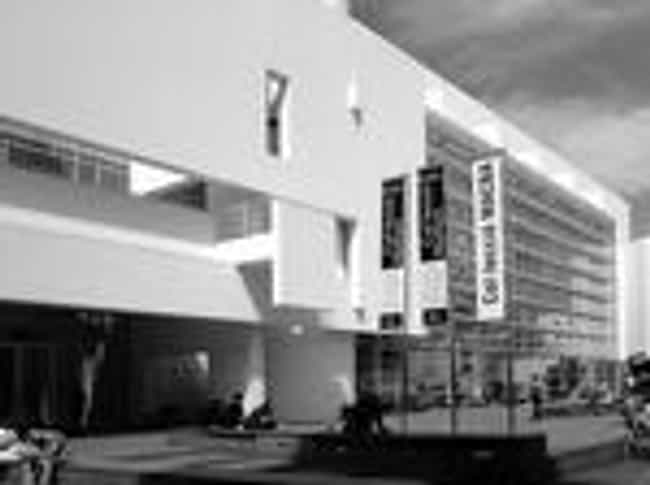 The Barcelona Museum of Contemporary Art is situated in the Plaça dels Àngels, in El Raval, Ciutat Vella, Barcelona, Spain. The museum opened to the public on November 28, 1995. Previous directors were Daniel Giralt-Miracle, Miguel Molins, Manuel J. Borja-Villel and Bartomeu Marí. ...more on Wikipedia
City/Town: Barcelona, Spain
Architect: Richard Meier
Created By: Richard Meier
Style: Modern architecture
Building Function: Museum
see more on Barcelona Museum of Contemporary Art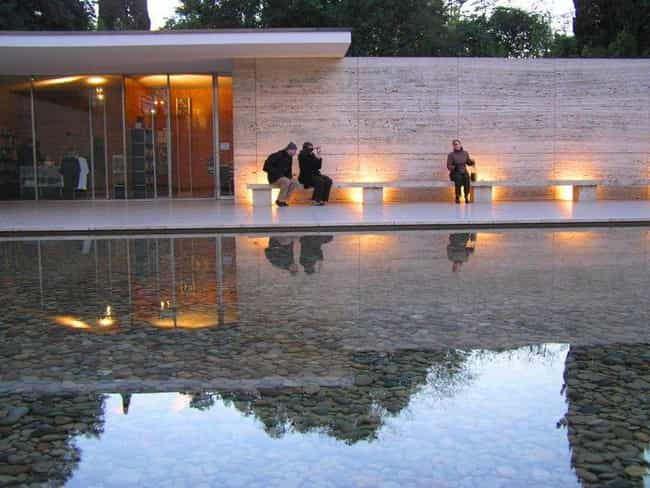 The Barcelona Pavilion, designed by Ludwig Mies van der Rohe, was the German Pavilion for the 1929 International Exposition in Barcelona, Spain. This building was used for the official opening of the German section of the exhibition. It is an important building in the history of modern architecture, known for its simple form and its spectacular use of extravagant materials, such as marble, red onyx and travertine. The same features of minimalism and spectacular can be applied to the prestigious furniture specifically designed for the building, among which the iconic Barcelona chair. It has inspired many important modernist buildings, including Michael Manser's Capel Manor House in Kent. ...more on Wikipedia
City/Town: Barcelona, Spain
Opened: Jan 01 1929
Architect: Ludwig Mies van der Rohe
Created By: Ludwig Mies van der Rohe
Style: Modern architecture
see more on Barcelona Pavilion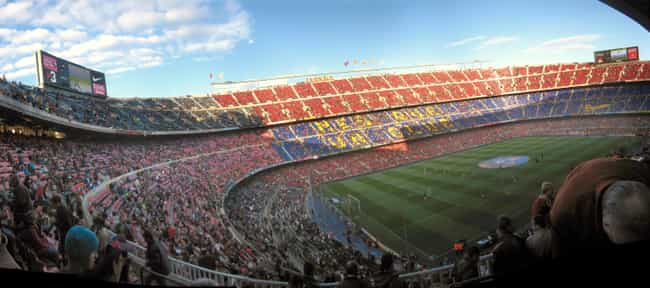 Camp Nou is a football stadium in Barcelona, Catalonia, Spain, which has been the home of Futbol Club Barcelona since 1957. With a seating capacity of 99,354, it is the largest stadium in Spain by capacity. It is also the largest stadium in Europe and the 4th largest association football stadium in the world in terms of capacity. It has hosted numerous international matches at a senior level, including two UEFA Champions League finals and the football competition at the 1992 Summer Olympics. ...more on Wikipedia
City/Town: Barcelona, Spain
see more on Camp Nou
Casa Batlló is a renowned building located in the center of Barcelona and is one of Antoni Gaudí's masterpieces. A remodel of a previously built house, it was redesigned in 1904 by Gaudí and has been refurbished several times after that. Gaudí's assistants Domènec Sugrañes i Gras, Josep Canaleta and Joan Rubió also contributed to the renovation project. The local name for the building is Casa dels ossos, as it has a visceral, skeletal organic quality. Like everything Gaudí designed, it is only identifiable as Modernisme or Art Nouveau in the broadest sense. The ground floor, in particular, has unusual tracery, irregular oval windows and flowing sculpted stone work. There are few straight ...more on Wikipedia
City/Town: Barcelona, Spain
Opened: Jan 01 1877
Created By: Josep Maria Jujol, Antoni Gaudí
Style: Expressionist architecture
Construction Started: 1905
see more on Casa Batlló