Sports
Baseball Players Who Went To Rehab

Updated June 28, 2020
9.8k views
9 items
Drug abuse has occurred in almost every sport, from cycling to football to baseball. The assumption is that drugs used by athletes are meant to increase their performance, but that isn't always the case. Athletes have been caught with opiates, alcohol, cannabis, and steroids. Major League Baseball and the Major League Baseball Players Association have worked on changes to the league's drug policy after Los Angeles Angels pitcher Tyler Skaggs' passed away in 2019 after being found in a Texas hotel room with two different opioids in his system before an Angels game against the Texas Rangers.
Rehabilitation is no joke, yet when a celeb enters detox, we can't help but stare. Unfortunately, for celebs, there is a double standard. When substance abuse affects an ordinary individual it is thought to be the result of stress or depression. With celebrities, we tend to blame their extravagance getting the better of them.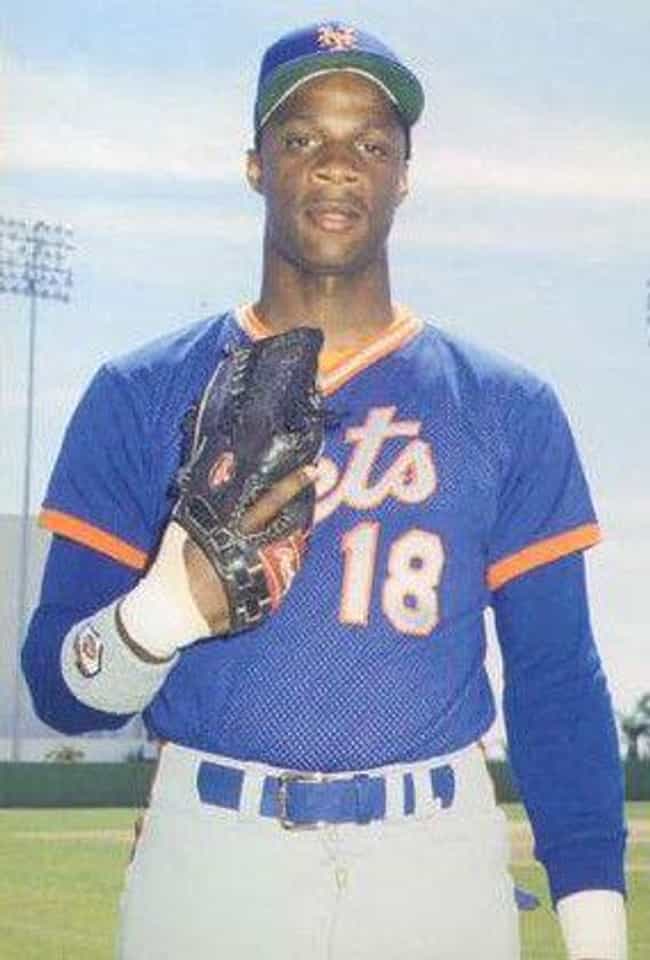 Darryl Strawberry has struggled with drug and alcohol addiction for much of his life. He has spent time at several rehab facilities. In 2014, he opened the The Darryl Strawberry Recovery Center to help athletes recover from substance abuse.
"I started drinking and smoking marijuana when I was 13 years old," he said. "I was already in trouble coming out of junior high school. I was smoking a couple joints before I got to school, and there were times when I wouldn't even go to class. I would go into the bathrooms and start a fire because I was high and I didn't want to go to class. I continued to drink and use drugs when I got to high school, even though I was playing sports."
Position: Right fielder, Outfielder
Nationality: United States of America
Birthplace: Los Angeles, California, United States of America
Teams: San Francisco Giants, Los Angeles Dodgers, New York Yankees, New York Mets
Dock Ellis stated that he was under the influence of LSD when he pitched a no-hitter in 1970 for the Pittsburgh Pirates. He spent 40 days at The Meadows rehabilitation center in Wickenburg, Arizona, in 1980. Ellis admitted he would take up to 17 "greenies" (amphetamines) before every game. "I was frightened to death of succeeding, and subconsciously I did a lot of things to tear that down," he said of his drug use.
He later worked as a counselor at a drug program in Beverly Hills, and also began working in jails, institutions, and juvenile detention centers. He died of liver cirrhosis in 2008, a result of his addiction. Directed by Jeffrey Radice, "No No: A Dockumentary" was released in 2014 and revealed the details of Ellis' life and struggle with drugs.
Position: Pitcher
Nationality: United States of America
Birthplace: Los Angeles, California, United States of America
Bats: Ambidexterity
Teams: Texas Rangers, Pittsburgh Pirates, Oakland Athletics, New York Yankees, New York Mets
The clubhouse drug of choice in pitcher Eric Show's days was Fastin. He reportedly would take amphetamines to make him sharper for games. After retiring from baseball in 1992, he struggled with substance abuse. Getting amphetamines was only possible through a prescription, which he didn't have, so a family member introduced him to crystal meth.
Show went to a drug rehabilitation center in Dulzura, California, in 1994, but passed away in his room while seeking treatment. The toxicology report showed that his death was caused by acute morphine and cocaine intoxication.
Position: Pitcher
Birthplace: Riverside, California
Teams: San Diego Padres, Oakland Athletics
Ken Caminiti entered rehab for alcohol abuse in 2000. He had trouble with alcohol, painkillers, narcotics, and steroids. He was the first player to go public with his use, to Sports Illustrated in 2002. "It's no secret what's going on in baseball. At least half the guys are using steroids. They talk about it. They joke about it with each other. The guys who want to protect themselves or their image by lying have that right. Me? I'm at the point in my career where I've done just about every bad thing you can do. I try to walk with my head up. I don't have to hold my tongue. I don't want to hurt teammates or friends. But I've got nothing to hide," he said.
He passed of an overdose of cocaine and heroin on October 10, 2004 in New York.
Position: Third baseman
Nationality: United States of America
Birthplace: Hanford, California
Teams: San Diego Padres, Texas Rangers, Atlanta Braves, Houston Astros