Entertainment
Are These Horror Movies Really "Based On A True Story"? Truth Is, They're Reaching

1.9k votes
413 voters
22.7k views
16 items
List Rules Vote up the movies you still love, even if they aren't factually accurate.
Based on a true story. It's a tagline sure to attract curious viewers to any movie making the claim, but horror movies supposedly based on true stories are especially compelling. The idea that creepy and unexplainable events are happening all around us, and that real people have to live through such terrifying traumas, are unspeakably compelling. Sadly, however, the truth can sometimes get lost in creative interpretation.
So, while some classic movies may declare otherwise, these horror films claiming to be true are, in reality, stretching the real stories to fit a certain narrative. In many cases, events have been greatly embellished to create a more chilling and powerful story. In other instances, the movies are based on outright fabrications, and are basically entirely fictional. Hollywood is Hollywood after all, and making up exciting stories is what they do best. Let's explore a few horror films that aren't based on true stories... despite what the filmmakers might claim.
back to page 1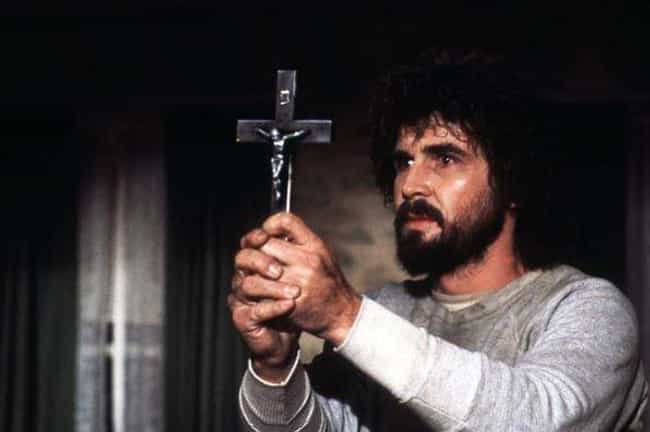 The classic film The Amityville Horror takes place in a home haunted by restless and vengeful spirits, who do their best to try and drive out the new owners. While the Lutzes, the real-life family who lived through this experience, stand by their story, others have raised questions.
There are more than a few inconsistencies in the Lutzes' recollections, and some theorize they were just trying to make a profit off the real tragedy: six murders occurred in their house the year before they moved in.
Actors: James Brolin, Margot Kidder, Rod Steiger, Murray Hamilton, Helen Shaver, + more
Released: 1979
Directed by: Stuart Rosenberg

Is this movie still great?
see more on The Amityville Horror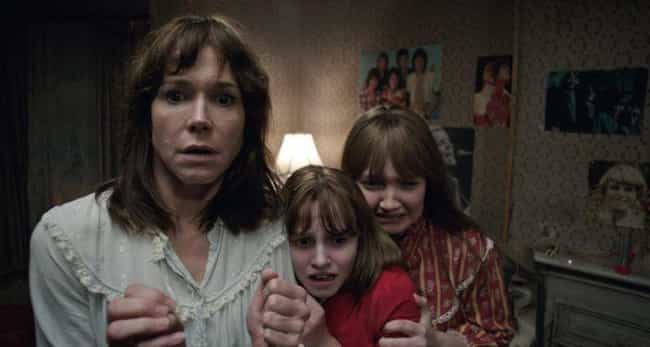 The Conjuring 2 is said to be based on the "true story" of the Enfield Poltergeist haunting in London, England, investigated by Ed and Lorraine Warren. In real life, the Warrens did investigate the claim, but they weren't the main investigators by any stretch.
In August 1977, single mother Peggy Hodgson called the police after her children claimed the furniture was moving by itself and knocking was coming from the walls. The case of the Enfield Poltergeist was investigated by law officials and paranormal experts alike, and the conclusions were varied. Some corroborated the Hodgson family's story, while others dismissed it as a hoax. Ultimately, two of Peggy's children, Margaret (13) and Janet (11) were believed to be playing a giant trick on everyone. As an adult, Janet even admitted that she and her sister "made up 2%" of the paranormal occurrences; as soon as the sisters were taken away from the home for psychiatric evaluation, the hauntings stopped.
Actors: Vera Farmiga, Patrick Wilson, Frances O'Connor, Simon McBurney
Released: 2016
Directed by: James Wan

Is this movie still great?
see more on The Conjuring 2: The Enfield Poltergeist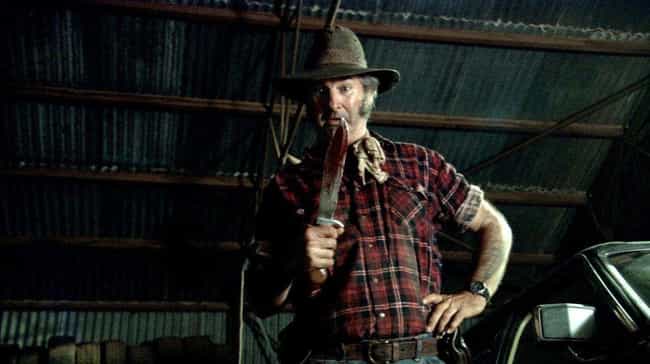 In Wolf Creek, backpackers are tormented by a psychopath in a remote stretch of the Australian outback. The story is a rough aggregate of two different real-life crimes. In one, a mechanic brutalized two backpackers in the outback, killing one of them. In the other story - which happened in Wales, not Australia - a serial killer picked up unsuspecting hitchhikers and tortured and killed them in the woods. Elements of both stories were combined to create the story you see in Wolf Creek.
Actors: Teresa Palmer, John Jarratt, Kestie Morassi, Nathan Phillips, Cassandra Magrath, + more
Released: 2005
Directed by: Greg McLean

Is this movie still great?
see more on Wolf Creek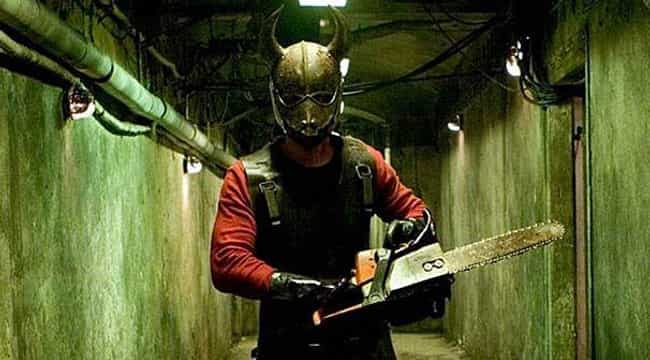 Hostel may make the assertion it was "inspired by true events," but what those "true events" are is really anyone's guess. The film's writer/director, Eli Roth, said he based the story on a maybe-fake website he came across that offered tourists a chance to come to Thailand and shoot someone in the head for a mere $10,000. Roth admitted he didn't know if the premise was real, but "my point was like, well, somebody thought of it," he said. "That's f*cked up. Someone is thinking about this and went so far as to create a website about it." And, obviously, a movie.
Actors: Eli Roth, Ashley Robbins, Jay Hernandez, Takashi Miike, Anita Queen, + more
Released: 2005
Directed by: Eli Roth

Is this movie still great?
see more on Hostel