Bands/Musicians

The Best Bassline Groups/Artists

97 votes
53 voters
9.4k views
7 items
Bassline artists list, with photos, ranked best to worst by votes. List of good bassline bands includes a filter so you can sort by the groups's label and what albums they've put out. This list of the top bassline bands in the world includes all musicians who have released recordings that have gotten distribution, and is an up-to-date list. Bassline groups and artists are shown below along with any additional genres in which their music belongs. If available, you can also see information about where all bassline bands on this list got started. These are truly the greatest bassline bands of all time, since the most famous bassline artists ever are listed, and the order is decided by actual fans of the best bassline music.
You can click on the bassline band names to see more information about that particular notable bassline group. If they're near the top of the best bassline artist list, though, then they should have at least some information available. All the top bassline bands named on the list also have discographies on their pages if you click on the bassline band names themselves.
List features Dizzee Rascal, Craig David and more. Upvote your favorite artists on this list to see them get to the top, just like you always hoped they would. Do Mr. Messiah or Gemma Fox belong on this list? If so, vote for them.
All important, significant and iconic names in bassline music history deserve your votes, so make sure to choose wisely. You can only vote once on this list.
The list includes all new bassline bands, and if there are any missing on the list, you can always add them yourself. Just make sure they aren't already on the list and check your spelling, because this is already an accurate compilation of the best examples of bassline, as well as a good place to start if you're asking yourself, or friends, exactly how to get into bassline music. Especially since the bands at the top of the list will at the very least be the best choices if you're looking for a list of good bassline bands with which to start out. No point in listening to them if they aren't actually good or even half-way decent bassline bands.
This list answers the questions "who are the best bassline bands of all time?" and "who is the greatest bassline musician ever?"
If you know enough about the genre, please vote based on the quality of the band's music instead of just voting for the most popular bassline bands that you might've heard of, but not really listened to closely enough to cast an informed vote.
Make sure to re-rank this list so you can share it with your friends and measure how your social network would rank these artists. (7 items)
T2 is a British bassline record producer. He has been mixing since his teens, and began releasing tracks in 2006. In 2007, his single "Heartbroken", featuring Jodie Aysha, hit #2 on the UK Singles Chart. The song became popular among football fans because its video, which has had over three million hits on YouTube, featured stars Micah Richards and Anton Ferdinand. T2 rewrote the lyrics of the tune late in 2007, in support of Ricky Hatton's boxing match against Floyd Mayweather. In 2008, T2 joined up with Addictive to release "Gonna Be Mine" in March that year, and also produced most of their upcoming album. He has also worked with Dizzee Rascal, Craig David, and Rebecca Ferguson. ...more on Wikipedia
Genres (Music): Bassline, UK Garage
Albums: Heartbroken, The Heartbroken EP, The Monster Dubz EP, Why (feat. Sharnell & Denica), The Butterflies Single
Nationality: United Kingdom
Career Began: Leeds, United Kingdom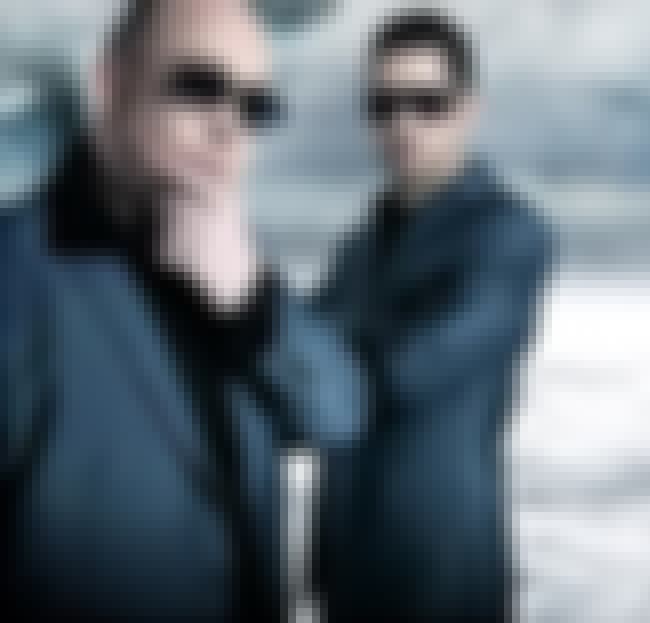 The Wideboys are an English remix and production duo of house, bassline and garage music. The Wideboys are managed by Matt Waterhouse from MWR/Hyperactive. In 2008, they signed to Sony ATV Music Publishing. Prior to this, The Wideboys had been signed in various deals with the likes of Warner, Universal and AATW. The Wideboys found a home with Skint/Loaded Records in 2010. They won Best Dance Act at The Urban Music Awards in 2008, and also won Best Newcomer at the 2000 UK Garage Awards. They have worked on projects with Def Jam USA such as on Rihanna's album Good Girl Gone Bad. Two of their songs have made the UK charts, "Sambuca" which reached #15 in 2001 and "Daddy-O" which reached #32 in ...more on Wikipedia
Genres (Music): Bassline, Electro, UK Garage, House music, Electronic dance music, + more
Albums: Ministry of Sound: Maximum Bass 2007, What's on Your Mind?, Stand and Deliver, Sambuca (feat. Dennis G), Daddy O, + more
Labels: 679 Artists, Def Jam Recordings, All Around the World Productions, Ministry of Sound, Loaded Records
Career Began: Portsmouth, United Kingdom

Agree or disagree?
see more on The Wideboys
Jodie Aysha Henderson is an English singer and songwriter. Henderson had her first taste of success at the age of 18 when her song "Heartbroken", which she wrote when she was 14 about her older sister who at the time was heartbroken, was remixed by producer T2. "Heartbroken" reached #2 on the UK Singles Chart, only to be held off the top spot by X Factor winner Leona Lewis. "Heartbroken" remained on the number 2 spot for five consistent weeks and enjoyed 46 weeks in the UK Top 40 Singles Chart, and also became the most requested track ever on BBC Radio 1Xtra. Henderson is one of the youngest and first UK female artists of her generation to have her first single release become an equally ...more on Wikipedia
Genres (Music): Bassline, Pop music, Electro house, House music, Contemporary R&B
Nationality: United Kingdom
see more on Jodie Aysha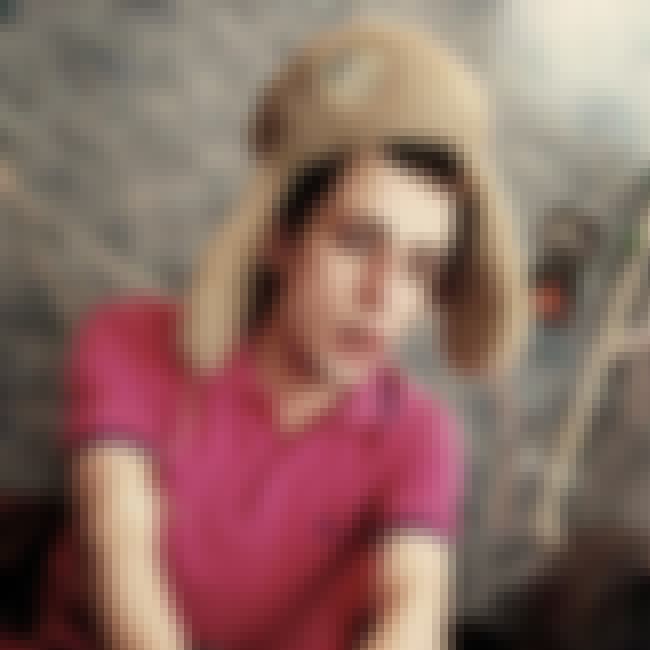 Mr. Messiah is the alias of Yuri Kostrov, an electronic musician and DJ, who was born October 27, 1988 in Russia. He is an important figure in the St. Petersburg Dubstep and Breakcore scenes and he is also closely affiliated with Russia's glitch, IDM, Hardcore techno, music scenes. In 2008 he released his debut record entitled The Dublab on Seattle's Automation Records. The record was featured in such publications as Dusted Magazine, Experimusic, Textura, Cylic Defrost, and DJ mag. Tracks from the record were also featured on the Mix CD Frequency Labyrinths by Neut and DJ Marcelle Van Hoof's Another Nice Mess. ...more on Wikipedia
Genres (Music): Downtempo, Bassline, Dubstep, UK Garage, Glitch, + more
Labels: Automation Records

Agree or disagree?
see more on Mr. Messiah