True Crime

The 1927 Bath School Disaster Is Still The Deadliest School Massacre In US History

On May 18, 1927, disgruntled Bath Township, MI, resident Andrew Kehoe murdered 44 people and injured 58 others. Although the Bath School Massacre isn't usually the first incident that comes to mind when you remember horrific school tragedies, it's actually the deadliest US school attack in history. Kehoe's series of bombings weren't the result of a moment of rage, either. Instead, he meticulously planned the Bath School disaster over a long period of time.
What drives someone who once wanted to be a public servant to kill so many people? The Bath, MI, school bombing provides a few answers, but none of them are rational. Despite so much bloodshed, the passage of time has almost buried this true crime story for everyone but locals. Read on to discover exactly what happened, what rationale the murderer gave for his actions, and other details from that terrible day.
The First Blast Killed 36 Children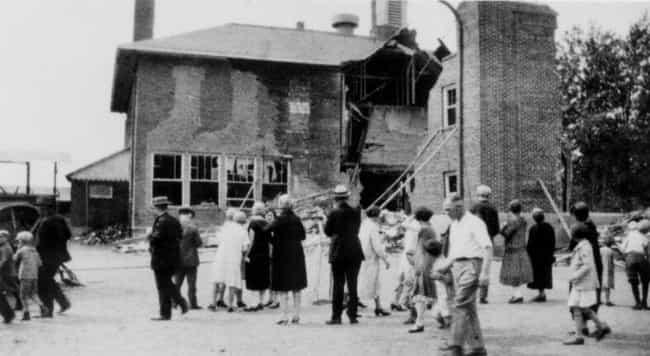 At 8:45 AM on May 18, 1927, a deadly bomb explosion ripped through the Bath Consolidated School's north wing. Investigators later discovered that Andrew Kehoe detonated pyrotol and dynamite from a remote location.
Local residents described the scene as looking like a war zone, with the children rendered "unrecognizable" by blood and dust. In total, the first blast claimed 38 people, 36 of them students. Parents and other area residents rushed to the school and began trying to free the victims of the debris, but the collapsed roof weighed too much.
Kehoe Killed His Wife And Destroyed His Home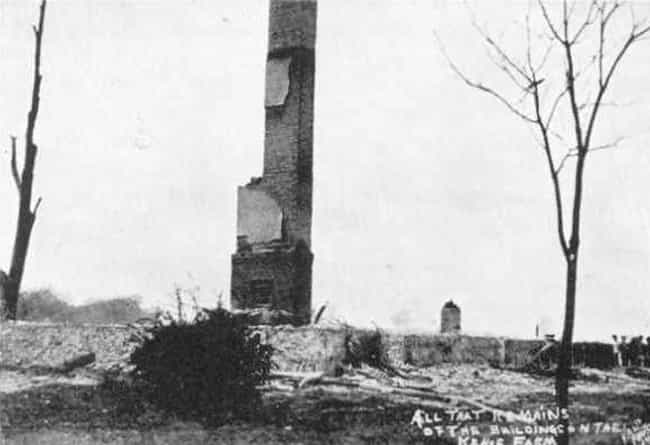 Andrew Kehoe attacked more than the Bath Consolidated School that day. At approximately the same time as the first school bombing, Kehoe's house and farm exploded. He also killed his wife somewhere between May 16 and May 18, and stashed her body in a wheelbarrow. Not even the animals were spared; Kehoe wrapped wire around his horses' legs to prevent them from leaving the family farm during the explosion.
Firefighters reported to the house, and Kehoe allegedly told them, "You better head down to the school." Monty Ellsworth, Kehoe's neighbor, claims the killer smiled and waved at him shortly after the school explosion.
The Killer Went To The School With A Rifle And Set Off Another Explosion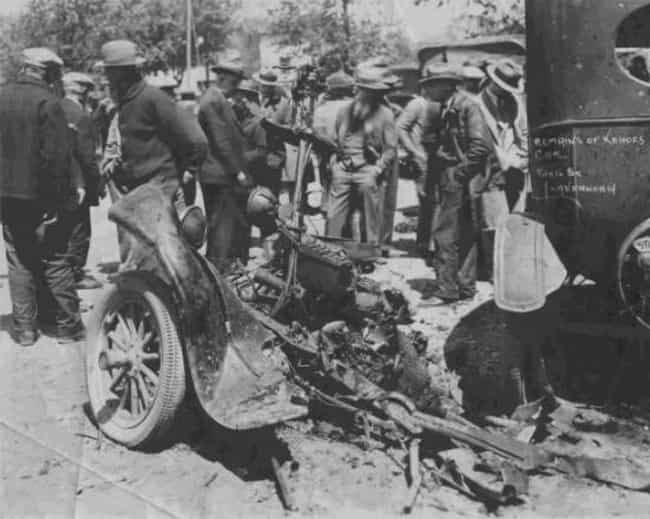 The initial bombing apparently wasn't enough bloodshed for Andrew Kehoe's tastes. He showed up at the school approximately 30 minutes after the explosion, and beckoned Superintendent Huyck. Witnesses later said the two men were arguing over a rifle.
The dynamite stored in Kehoe's vehicle exploded, killing Huyck, retired farmer Nelson McFarren, second grader Cleo Clayton, and Kehoe himself.
Kehoe Gave The Kids A Picnic Before Killing Them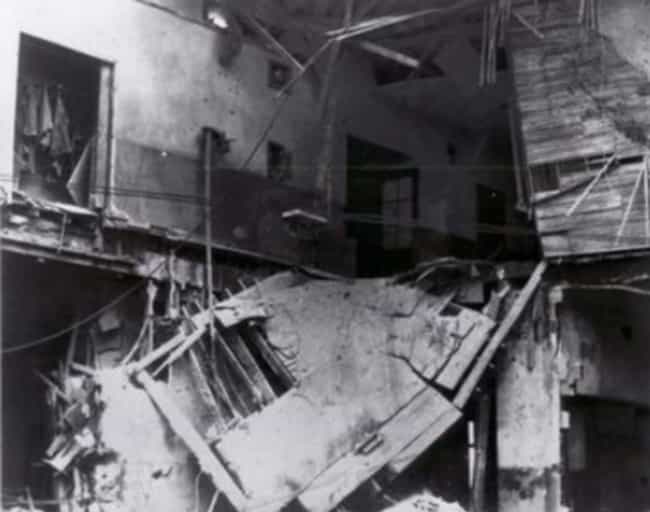 Kindergarten teacher Bernice Sterling approached Andrew Kehoe with a request to borrow part of his land. Kehoe agreed to let Sterling and her school class use part of the woods he owned for a picnic.
Details are murky, but it's believed the picnic happened within a couple of days of the Bath School bombing. Kehoe clearly already had the date picked for his mass murder spree, as he reportedly responded to Sterling's request with what was later seen as a creepy warning: "If you are going to have a picnic, you would best have it right away."