VOTE

Bathroom Design Ideas for a Gorgeous Remodel

2.3k votes
324 voters
30.9k views
30 items
At the end of a really long day, we need a place to relax and unwind. And what better spot is there for some peace and quiet than your bathtub? C'mon, it's called a restroom for a reason!
But is your bathroom more nightmare than dream? When you look at your tub, do you want to cry? Does your shower leave more to be desired… a lot more? Most of the bathroom decoration ideas on this list won't break the bank. All they require are a little bit of paint, some elbow grease, and a YouTube tutorial or two. You'll never believe how easy it is to do your own bathroom makeover. Switching out bathroom vanities and bathroom cabinets is actually fairly easy. You can even update your entire bathroom's look in a few days, and for some of these crafts, in as little as an afternoon!
We've also got bathroom ideas for the re-designer who's got a bit more cash. If you're already in the process of designing and building your ideal master retreat, our list of cool bathroom designs has all the spa-level upgrades (like a waterfall shower and an over-the-top but oh-so-necessary chandelier) you could dream of. We've got the best suggestions for building the biggest and bad-ass-est master bathroom of all time.
Bathroom makeovers are easy especially once you decide on your perfect bathroom design. Swipe through our list and let us know which ideas you'd throw out with the bathwater and which ones you'll be implementing! Whether you've got big changes to make to your master bathroom decorations or are just doing a small bathroom remodel, you'll find plenty of bathroom design ideas right here!
Add Secret Storage Spaces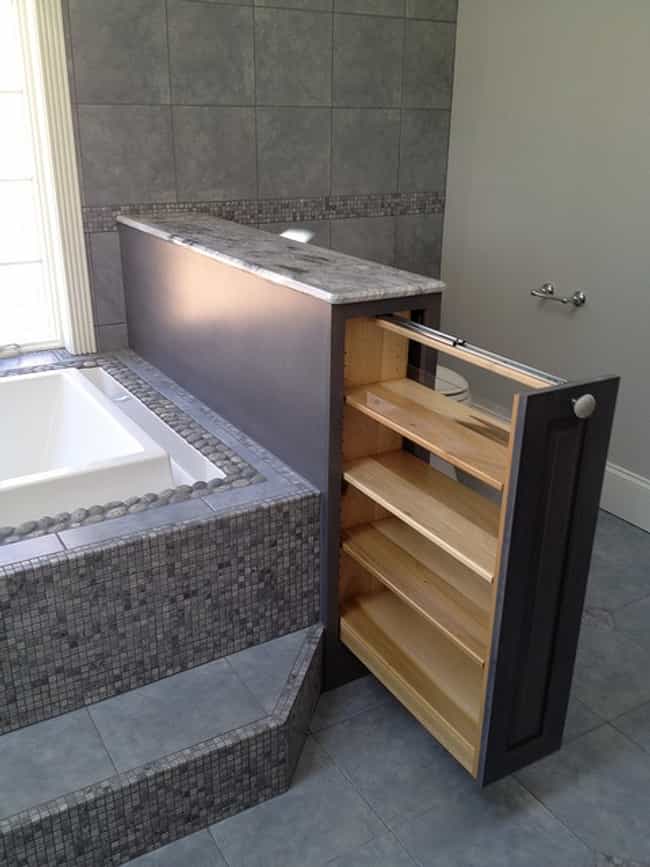 Create ton of storage in a small bathroom by installing secret storage. Pull-out shelves can be placed under sinks as well as dividers, such as the one between your tub and toilet. Everything now has a secret hiding place and your bathroom looks completely de-cluttered!
(
Source
)
Is this a good idea?
Opt for Hooks Instead of Towel Bars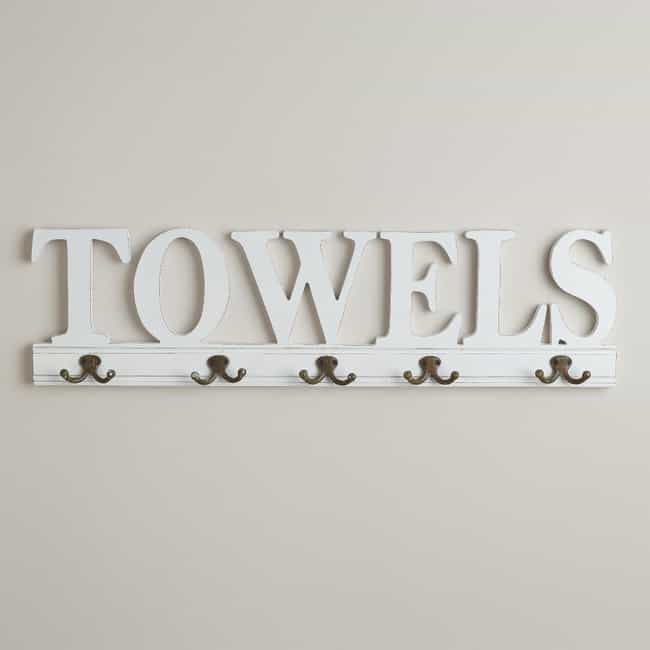 Swapping out your towel bars for towel hooks is a quick way to ensure your bathroom always looks put together. It's so much easier to just throw a towel on a hook than fold and then drape over a towel bar.
(
Source
)

Is this a good idea?
Install an LED Night Light Outlet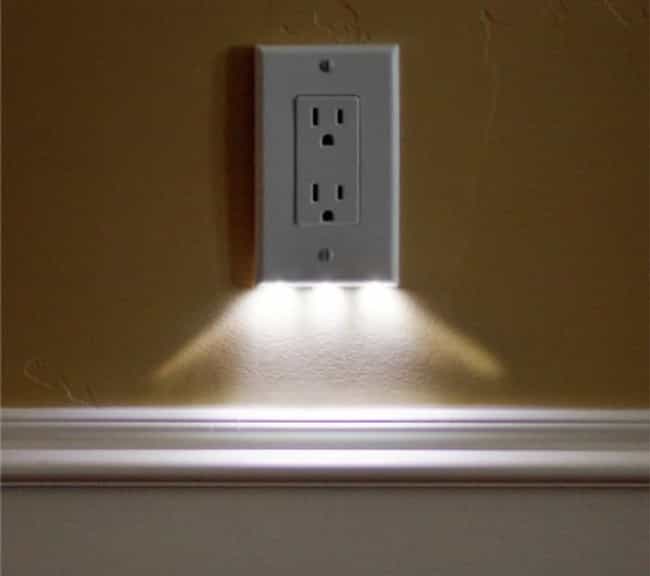 This is such a great idea: you no longer need to block an outlet with a nightlight! A built in
LED night light option for your outlet is perfect for providing safety lighting in your home.

(Source)

Is this a good idea?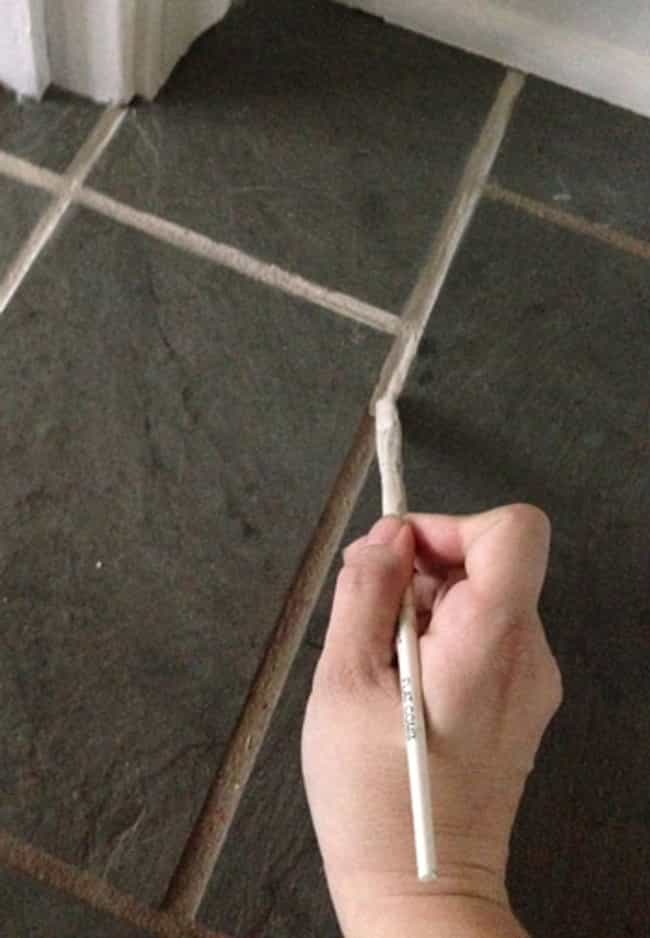 Trying to clean grout is one of the most tedious jobs ever. And actually redoing the grout on any tile floor can be a nightmare. But this project is made easy with Polyblend Grout Renew. You just paint it on!
(
Source
)

Is this a good idea?