Total Nerd The Grimmest, Darkest Things in Batman v. Superman

1.3k votes
238 voters
50.9k views
20 items
List Rules Vote up the grimmest, grittiest elements of the superhero movie
Batman and Superman are characters created to entertain children. They're guys in tights who fight other guys in tights and aliens who also presumably wear tights. But the newest film about the beloved DC Comics characters, Batman v Superman: Dawn of Justice, does its best to crank up the edginess.. Even though Christopher Nolan's Dark Knight trilogy was a noticeably darker take on the character, it didn't feel like it was trying to prove anything other than the fact that a movie about a guy who wears a bat costume could be serious and appeal to adults. If you've seen Dawn of Justice (or just don't care about huge spoilers), keep reading to relive all the grim and gritty Batman v. Superman moments.
Thanks to films like Watchmen and Sucker Punch, everyone knows that Zack Snyder is super edgy. He's certainly not afraid to make a superhero movie that consistently references 9/11 while killing off beloved characters moments after they appear onscreen. But really all he does with Batman v. Superman is add a lot of unnecessary bummer elements to what is already a portentous drag of a movie.
Vote up the grimmest, grittiest elements of this movie about guys in tights punching each other, and then leave a comment about which scene was most surprisingly brutal.
A Suicide Bomber Blows Up a Senate Hearing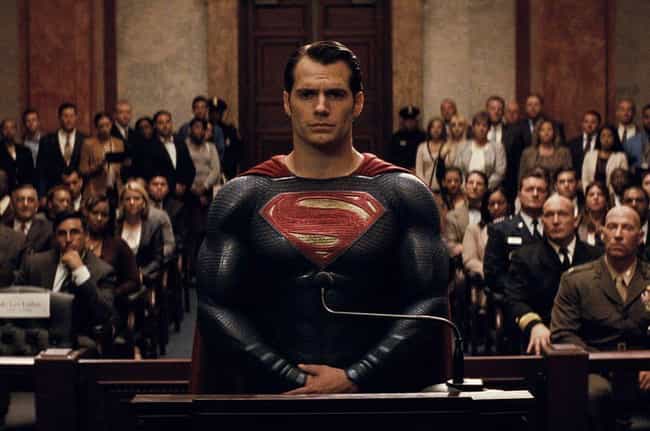 At one point, Superman attends a Senate hearing on the legality of his actions, and a suicide bomber paid by Lex Luthor sets off a bomb and kills everyone (except Supes) while also destroying a federal building. One of the reasons that the scene feels so dark is because it's not just something from a movie where guys in tights punch each other, it's an atrocity that everyone hears about all too regularly. Oh, and it's all made worse by the fact that Luthor's calling card is a mason jar full of urine.

Is this dark?
Batman Branding Criminals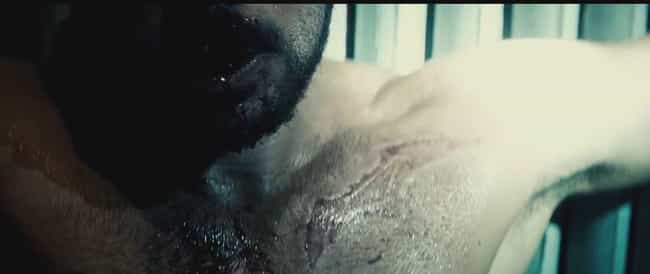 The film deals with an older, more jaded Batman who not only likes to beat his villains to a pulp, but he also brands them with his own special bat brand. Not only are the brands hard to look at (melted flesh is never fun), but criminals who have the brands are usually beaten to death in prison. Fun!

Is this dark?
Batman Keeping Robin's Suit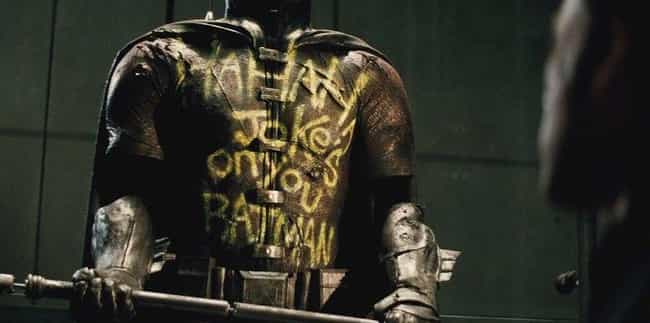 In the Batcave, you can catch a glimpse of a suit that once belonged to the now deceased Robin emblazoned with the phrase "HA HA HA JOKE'S ON YOU BATMAN!" In the comics, Bruce Wayne often has the costume of Jason Todd on display as a somber memorial, but it's a whole different ball of wax when he dead ward's costume still has Joker graffiti all over it. Even for a guy who basically lives next door to his parents' graves, this is just dark.

Is this dark?
Batman's Casual Disregard for Human Life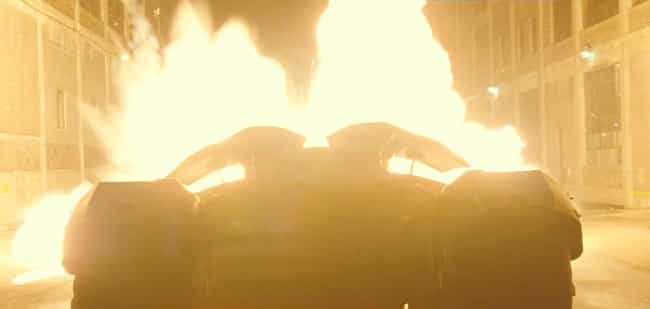 Man of Steel was criticized for Superman's lack of concern for collateral damage, but in this one he's outdone by a Dark Knight who seizes any excuse to fire his car or plane's automatic weapons. He blows up several cars full of henchmen and, in a later action scene, almost certainly cripples some bad guys, if he doesn't kill them outright.

Is this dark?