Total Nerd Batman V Superman: Dawn of Justice Movie Quotes

72 votes
33 voters
5.2k views
10 items
List Rules Vote up your favorite quotes from the hit movie Batman v. Superman.
Batman v Superman: Dawn of Justice movie quotes tell the highly anticipated story of what happens when two superheroes go head to head, plus face a new enemy. The action adventure film, based on the DC Comics characters, was written by Chris Terrio and David S. Goyer. Directed by Zach Snyder, Batman v Superman: Dawn of Justice opened in theaters on March 25, 2016.
In Batman v Superman: Dawn of Justice, Bruce Wayne/Batman (Ben Affleck) leaves Gotham City to voyage to Metropolis in order to confront Clark Kent/Superman (Henry Cavill). As Batman tells his man servant Alfred Pennyworth (Jeremy Irons), Batman fears that Superman's powers are unchecked and may be used for evil, all things Batman intends to stop.
But while Batman and Superman are battling one another, Lex Luthor (Jesse Eisenberg) creates another threat to mankind, Doomsday (Robin Atkin Downes). As much as the two are enemies, Batman and Superman must band together to fight Lex Luthor and Doomsday and save everyone.
Costarring Amy Adams, Diane Lane, Holly Hunter, Laurence Fishburne and Gal Gadot, among others,
Batman v Superman: Dawn of Justice
opened in theaters alongside
The Brothers Grimsby
,
10 Cloverfield Lane
,
Eye in the Sky
, and
Whiskey Tango Foxtrot
.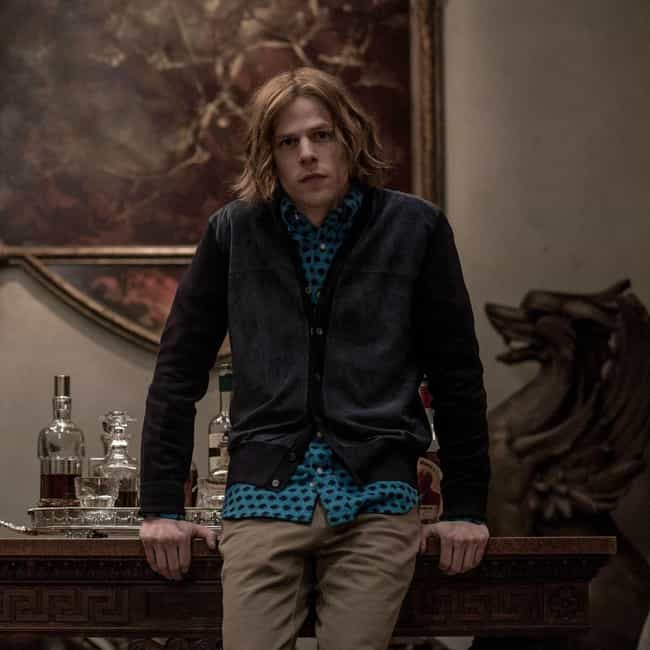 The Oldest Lie in America
Lex Luthor: Do you know the oldest lie in America? It's that power can be innocent.
In a statement that could also apply to the current state of American politics, Lex Luthor points out that those who claim that power can be used for good are likely lying. Unchecked power, especially, can be insanely dangerous as proven over and over in history.

Should this be higher or lower?
The Greatest Gladiator Match in the History of the World
Lex Luthor: The greatest gladiator match in the history of the world, god versus man, day versus night.
Lois Lane: You're psychotic.
Lex Luthor: That is a three-syllable word for any thought too big for little minds.
Lex Luthor is wildly excited by the battle between
Batman and Superman
, calling it the greatest gladiator match in the history of the world. Meanwhile, Lois Lane thinks Luthor is nothing short of psychotic (and she might not be wrong).
Should this be higher or lower?
Getting Slow in My Old Age
Alfred Pennyworth: Master Wayne, thermal imaging is showing me two dozen hostiles on the third floor. Why don't I drop you off on the second?
...
Bruce Wayne/Batman: I'm getting slow in my old age, Alfred.
Alfred Pennyworth: Even you got too old to die young, not for lack of trying.
To Bruce Wayne/Batman, being slow in his old age means not immediately handling two dozen hostiles, rather eventually taking them all out. While most of us couldn't do that in a million years, when you're Batman, you have different standards.
Should this be higher or lower?
Bruce Wayne/Batman: He has the power to wipe out the entire human race. If we believe there is even a 1% chance that he is our enemy, we have to take it as an absolute certainty.
Bruce Wayne/Batman feels that Superman's power is unchecked and therefore, dangerous to the human race. He doesn't know that Superman is evil or would use his power improperly, but doesn't want to take the chance either way.
Should this be higher or lower?