Total Nerd
The 25 Hottest Batman Villains Ever

9.4k votes
1.2k voters
16.5k views
24 items
List Rules Vote up the members of Batman's rogues gallery you're weirdly thirsty for.
DC Comics has perfected the craft of creating intriguing female villains, arguably because their outlaws are often easy on the eyes. It's much more fun to read about Ivy's atrocities and Bane's back-breaking antics when writers are flaunting their characters' good looks. Although a few of Batman's rogues are infamous for their ugly mugs - Swamp Thing certainly could use a good grooming - some Dark Knight evildoers know how to turn on the charm.
Whether depicted on television, in film, or throughout the comics, the hottest Batman villains are notoriously fun to see doing bad things. If you've ever found yourself crushing on Talia al Ghul or Mr. Freeze, you're certainly not alone; of the hottest DC supervillains Batman's enemies are at the top of the charts.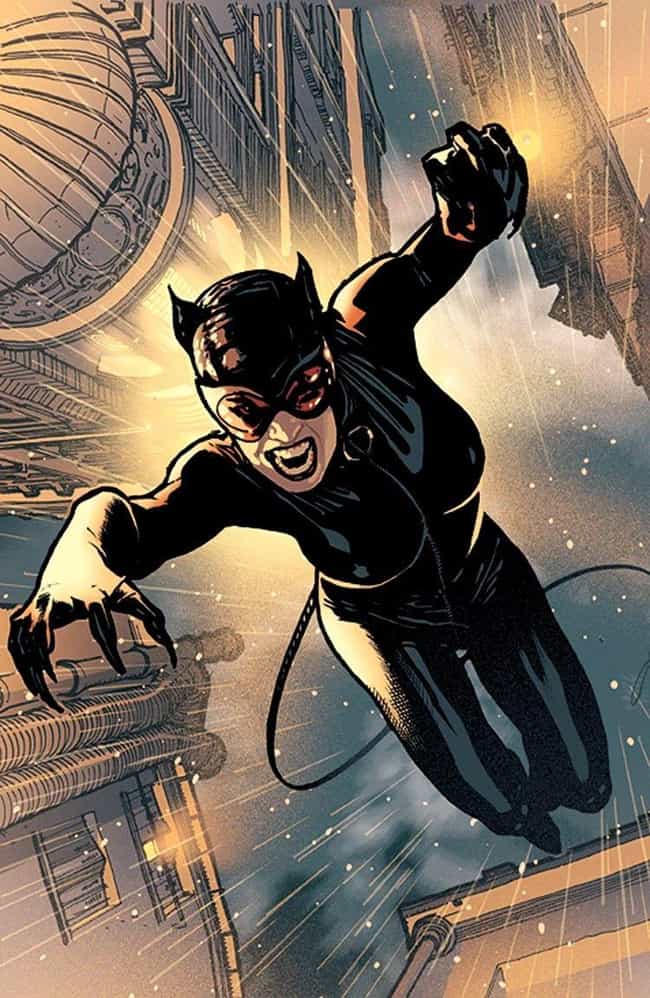 Catwoman is a fictional character who appears in American comic books published by DC Comics and is associated with the Batman franchise. Historically a supervillainess and often an antiheroine, the character was created by Bob Kane and Bill Finger, partially inspired by Kane's cousin, Ruth Steel, as well as actress Jean Harlow. The original and most widely known Catwoman, Selina Kyle, first appears in Batman #1 in which she is known as The Cat. She is usually depicted as an adversary of Batman, known for having a complex love-hate relationship with him. In her first appearance, she was a whip-carrying menace with a taste for high-stake capers. ...more on Wikipedia
Appears In: Maggie, Catwoman, Batman: New Times, Grayson, Batman: The Dark Knight Returns, + more
Powers & Abilities: Hand-to-hand combat, Empathy

Hot or not?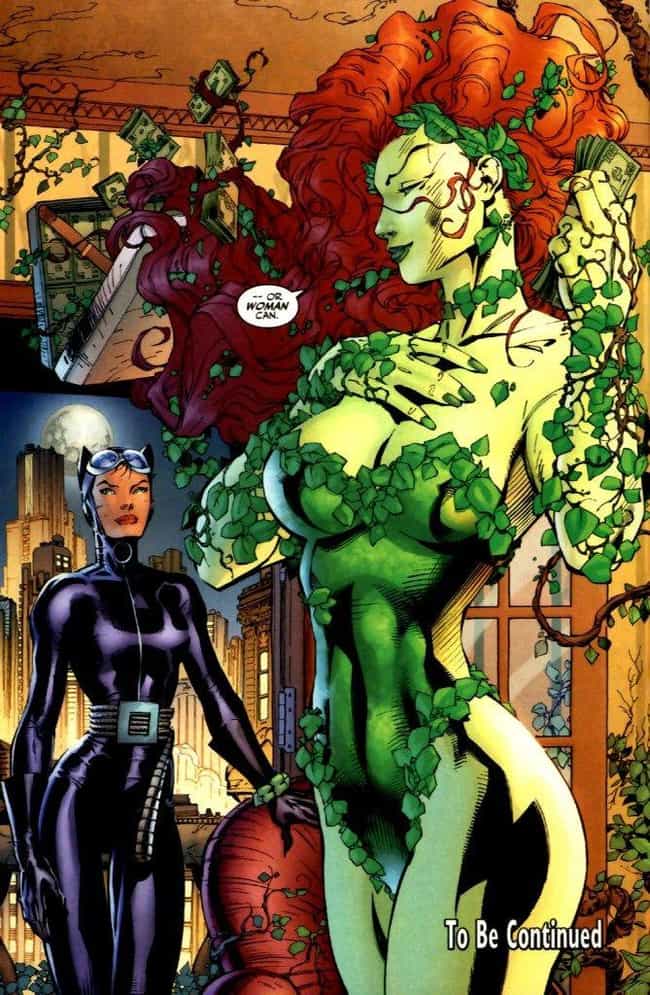 Poison Ivy is a fictional DC Comics supervillainess who is primarily an enemy of Batman. Created by Robert Kanigher and Sheldon Moldoff, she made her first appearance in Batman #181. Poison Ivy is depicted as one of the world's most prominent eco-terrorists. She is obsessed with plants, botany, and environmentalism. She uses toxins from plants and mind controlling pheromones for her criminal activities, which are usually aimed at protecting the natural environment. Fellow villain Harley Quinn became her recurring partner-in-crime and her best friend. She has proven to be one of Batman's more powerful foes, being one of the few members of the Dark Knight's Rogues Gallery to display anything ...more on Wikipedia
Appears In: Batman & Robin
Powers & Abilities: Poison Emission, Chlorokinesis

Hot or not?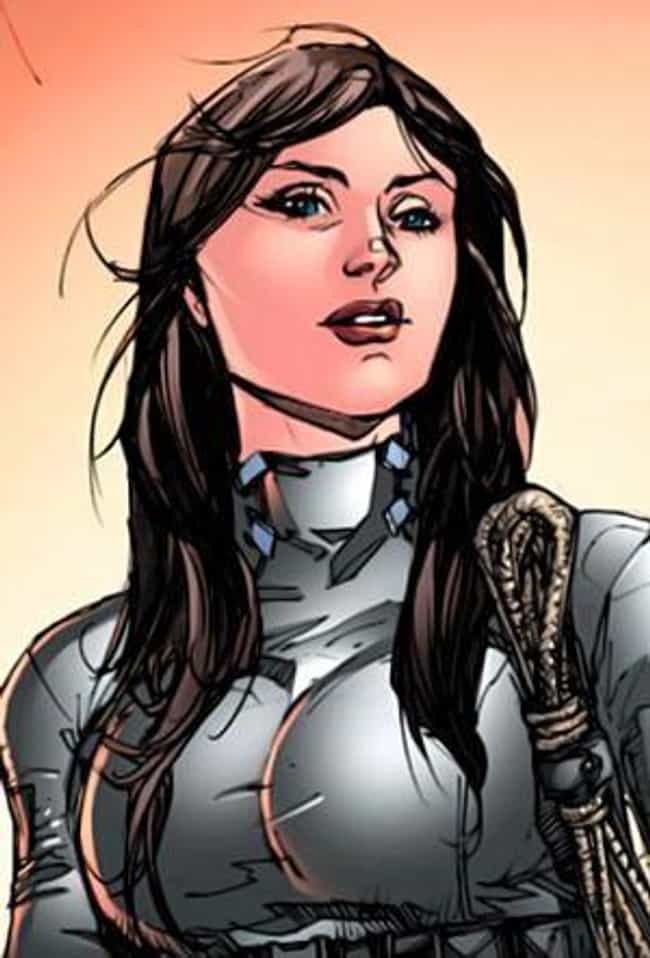 Talia al Ghul is a fictional character appearing in American comic books published by DC Comics, commonly in association with Batman. The character was created by writer Dennis O'Neil and artist Bob Brown, and first appeared in Detective Comics #411 (May 1971). Talia is the daughter of the supervillain Ra's al Ghul, the grand-daughter of Sensei, the half-sister of Nyssa Raatko, on-and-off romantic interest of the superhero Batman, and the mother of Damian Wayne (the fifth Robin). She has alternately been depicted as an anti-hero. ...more on Wikipedia
Appears In: The Dark Knight Rises, DC Universe

Hot or not?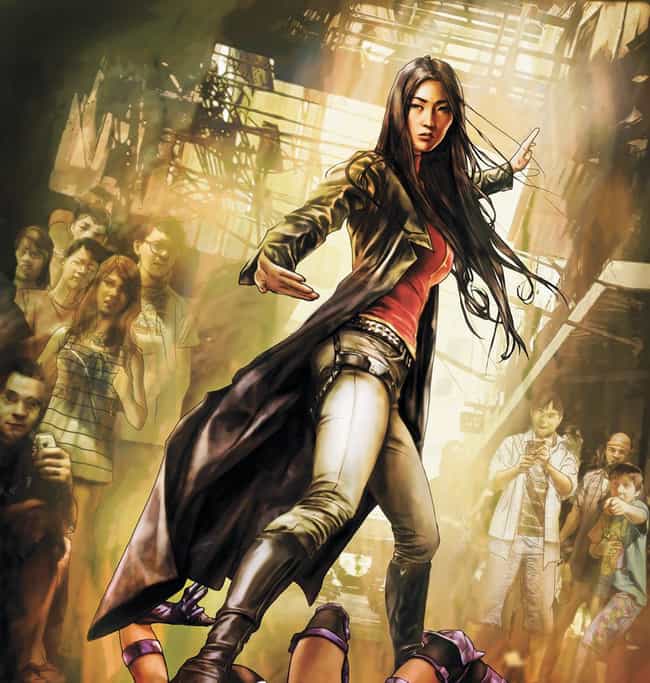 Lady Shiva is a fictional comic book character co-created by Dennis O'Neil and Ric Estrada and published by DC Comics. She first appeared in Richard Dragon, Kung Fu Fighter. Over time, she has become more closely associated with Batman and related characters, both as an enemy and an ally. She is a martial arts grandmaster and one of the most skilled combatants in the entire DC Universe. She is an assassin-for-hire, who specializes in killing her targets with her bare hands. ...more on Wikipedia
Appears In: Superman/Batman: Public Enemies, DC Universe

Hot or not?