Photo: Paramount Pictures
movie quotes

Baywatch Movie Quotes

127 votes
61 voters
4.4k views
Follow
List Rules Vote for your favorite Baywatch movie quotes!
Baywatch movie quotes provide the dialogue for the film based on the classic lifeguard television show of the same name. The film was directed by Seth Gordon using a screenplay Damian Shannon and Mark Swift from a story by Jay Scherick, David Ronn, Thomas Lennon and Robert Ben Garant based on the Baywatch TV show by Michael Berk, Douglas Schwartz and Gregory J. Bonann. Baywatch opened theatrically in the United States on May 25, 2017.
In Baywatch, Mitch Buchannon (Dwayne Johnson) leads a team of lifeguards on a beach in Florida known as Baywatch. These are no ordinary lifeguards, rather the best of the best. Alongside him is Stephanie Holden (Ilfenesh Hadera) and C.J. Parker (Kelly Rohrbach) but they need more so they hold tryouts.
Surfer Summer Quinn (Alexandra Daddario), nerd Ronnie (Jon Bass) and Olympic gold medalist Matt Brody (Zac Efron) all try out to join Baywatch. But soon after that, Mitch learns that a dead body was found on their beach and thinks business owner Victoria Leeds (Priyanka Chopra) is running crime through the nearby Huntley Club. This leads Mitch, his current Baywatch crew and the prospective lifeguards on quite the battle to keep their beach safe.
Baywatch was just one of several films in theaters during May 2017 including Pirates of the Caribbean: Dead Men Tell No Tales , Wakefield, Everything, Everything, and Diary of a Wimpy Kid: The Long Haul.
Summer Quinn: Why does she always look like she's running in slo-mo?
Ronnie: You see it too?
Being the second-hottest girl on the Baywatch crew isn't kind to Summer, who expresses as much to Ronnie. Ronnie, however, is lost on the point as he's in love with C.J.

Should this be higher or lower?
Mitch Buchannon: We've got a dead body on our beach.
Matt Brody: That's not our job.
Mitch Buchannon: My gut says there's some bad shit going on over there and my balls say we need to check it out.
Matt Brody: My balls say, 'let's just take it easy right here.'
Mitch Buchannon: What? Your balls sound like three-year-old girls.
Matt Brody: 'I don't know, man. That's just how they talk. But they're wise.'
Mitch announces to the crew that a body has turned up on their beach and that he wants to investigate. That sounds all noble and whatnot, but as the others express in these Baywatch movie quotes, that's totally not their job.
Should this be higher or lower?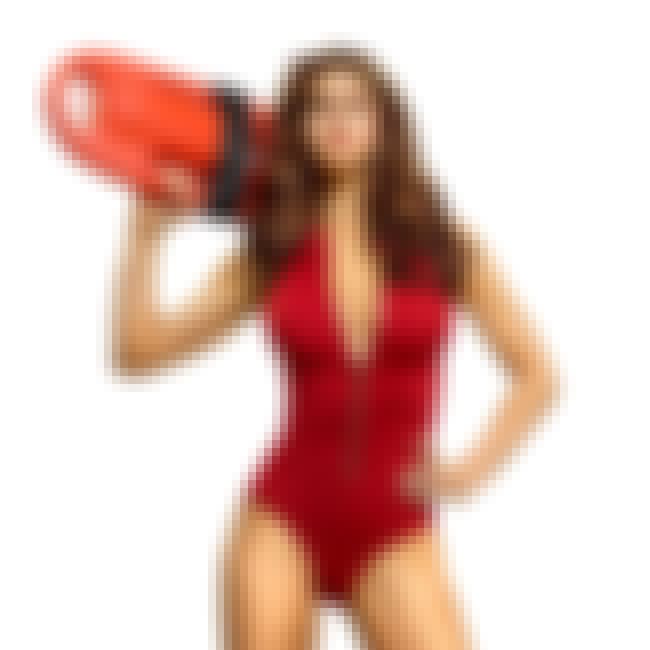 You Should Look at My Face
Matt Brody: Matt Brody, reporting for duty.
Summer Quinn: Did you just look at my boobs? You should look at my face.
Matt Brody: I'm trying but it's so close to your boobs.
When Matt and Summer meet for the first time in these Baywatch movie quotes, their focus is in two different places. As much as Summer wants him to look her in the eye, Matt can't take his eyes off her chest.

Should this be higher or lower?
Sgt. Ellerbee: You turned the canals into the damn X-Games.
Matt Brody: Yeah, that's cause we were in lifeguard pursuit!
Sgt. Ellerbee: There's no such thing as lifeguard pursuit. How do I explain this so you people understand?
Matt Brody: You people? You people?!
Mitch Buchannon: Oh, you don't get to say that. You're just tan.
Sgt. Ellerbee: Right on. Come on, brother.
Sgt. Ellerbee is not too forgiving to the crew after a high-speed chase through the canals. Matt tries to explain, but things get awkward fast.
Should this be higher or lower?