Music
Beatles Parody Album Covers

719 votes
125 voters
18.9k views
32 items
Beatles parody album covers pay tribute what many consider to be the greatest rock band of all time, The Beatles. During their prime, starting in the 1960s, The Beatles released 12 studio albums, each with a memorable album cover. Either to show respect to the band or the cover art, numerous artists, many of whom list The Beatles as an influence, have released their own albums with Beatles parody album covers.
Though The Beatles released a dozen albums, a certain few are remembered as a bit more iconic (and some of the greatest albums of all time) than others and accordingly were parodied more than others. Their Abby Road album cover, featuring the band crossing Abbey Road outside of EMI Studios in London, was not only regarded as one of the best, if not the best, Beatles album ever, but also the one with the most iconic album art. Thousands have visited that same street corner to take similar photographs while numerous bands have gone a step further and used a parody of the image for their own album art.
Other highly parodied albums were picked either for their extremely detailed album art, such as the many faces that are scattered on the face of Sgt. Pepper's Lonely Hearts Club Band, or for their simplicity, showing a blank solid-cover album cover, such as their self-titled release, also known as The White Album.
Even others were designed in such a way that it was easy for other bands to reproduce with their own spin. The cover art for Let It Be and Meet The Beatles, both of which featured portraits of the four band members, fall into that category. Everyone from KISS to Van Halen to Gorillaz to U2 to The Rolling Stones released similar album covers using the same concept.
It should be no surprise that The Beatles album covers have been parodied so often throughout the years as they made such an impact on the world during their run. If The Beatles influenced you or your favorite band to create album art parodies and you think it deserves some love, add the image below!
Sgt. Pepper's Mid Life Crisis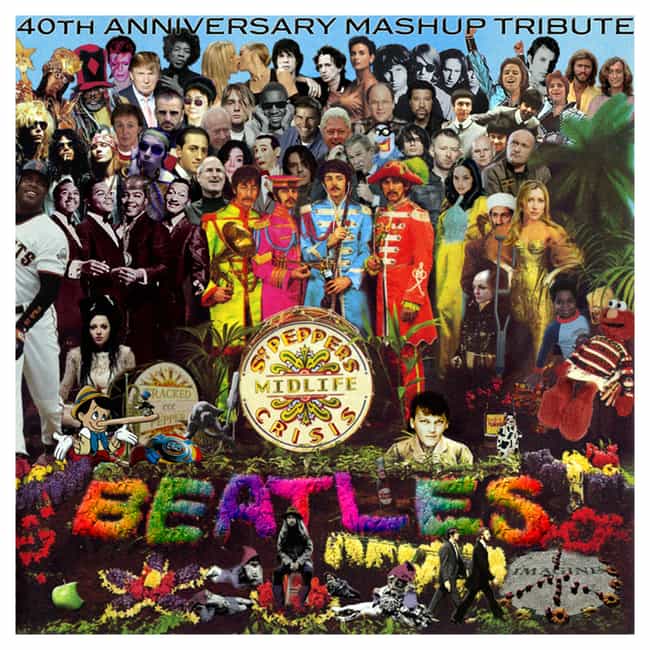 Sgt Pepper's Lonely Hearts Club Band

Agree or disagree?