Weird Nature
20 Stunningly Beautiful Pics Of Sea Squirts That'll Leave You In Awe

Updated May 29, 2020
561 votes
145 voters
2.3k views
20 items
List Rules Vote up the sea squirts who chose the best color palette for their look.
Upon first seeing these beautiful sea squirts, you might think to yourself: what is a sea squirt? Though it resembles a plant, the sea squirt actually falls under the classification of invertebrate animals. In fact, their notochord and nerve cords both make sea squirts more similar to vertebrates than to coral or sponges. Sea squirts eat by sucking water through their body cavity and capturing food and nutrients as it passes through. Their body is one continuous tissue and sports no skeleton, so pictures of sea squirts reveal a species of various colors and sizes. Both sexes release sperm and eggs into the water, where they fertilize and eventually hatch.
Since the squirt will latch onto wherever it hatches, pictures of sea squirts show these invertebrates living on all sorts of oceanic surfaces. They are just another example of beautiful ocean creatures that brighten up the ocean floor. Some sea squirts fluctuate between dark and bright colors, while others possess no color at all, simply translucent tubes waving in the currents. Overall, sea squirt pictures demonstrate their incredible variation in form as well as their numerous habitats. Few creatures spread themselves that far, and fewer still do it so colorfully.
This Sea Squirt From The Minmi Trench Simply Dazzles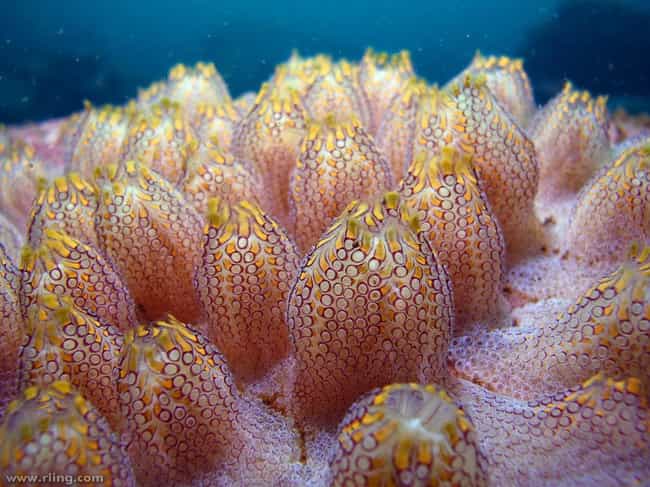 Sea Squirts Or Charming Flower Vases?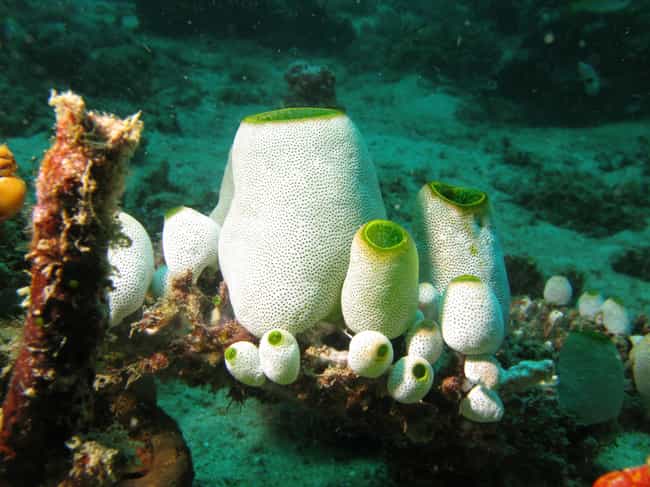 A Few Ghostly Looking Sea Squirts