Disney

The Tragic Aftermath Of Disney's 'Beauty And The Beast' You Didn't Get To See

44.6k votes
9.2k voters
606.1k views
13 items
List Rules Vote up the worst implications of Disney's Beauty and the Beast.
Beauty and the Beast is a beloved Disney classic that fills viewers with happy thoughts and warm, fuzzy feelings. But the end of Beauty and the Beast probably also leaves you with a lot of unanswered questions, and thinking too much about them might just ruin the entire film for you.
What would happen after Beauty and the Beast ends? The aftermath is pretty awful to consider. This kingdom has been without a monarch for at least a decade, and the once-quiet village is left to mourn the well-respected local hero who has just been brutally murdered by the guy claiming he's their new ruler. Belle is also going to have to come to terms with the fact that the man she fell in love with is now a completely different person. And how will an adventurous, book-smart young woman adapt to a comparatively boring, domestic life as a royal consort?
The end of this fairy tale isn't quite as "happily ever after" as you might think.
Things Probably Didn't Get Any Better For That Desperate Mother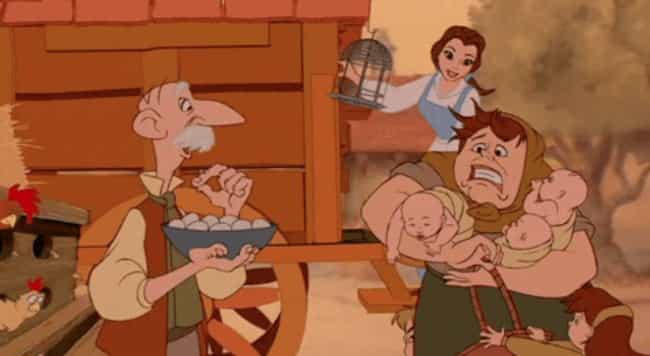 Remember the poor lady in the town who was juggling three babies and a toddler while trying desperately to buy eggs? Belle sailed right past her casting shade about how "quaint" she and her neighbors were.
That woman couldn't have gotten a happy ending. Unlike Belle, not every woman of the 1700s was lucky enough to learn how to read and marry a prince. How many of those kids do you think were still alive by the end of the film? History tells us probably none.

Is this tragic?
Chip's Mind Will Have Aged, But His Body Won't Have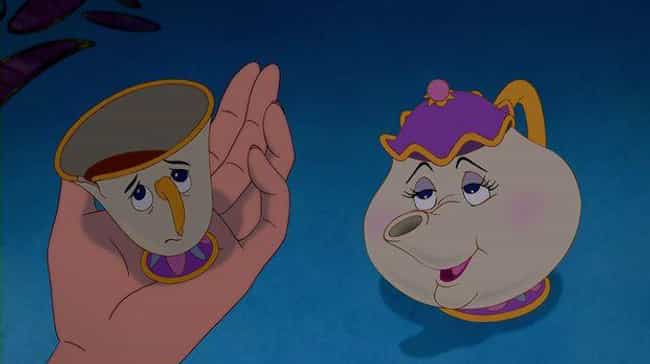 It's implied that once the Beast's servants have been mutated into household objects, they're "frozen." In other words, they don't seem to age – at least physically, anyway. Because they're not literally frozen, they still continue to experience life and the passing of time. They go to sleep, perform musical numbers, and in the case of Lumiere and that feather duster, doing whatever passes for hooking up in the object world.
In other words, the servants continue to mentally age and change. This isn't so bad for the adults, but once they're human again, Chip is going to essentially be a decade older and still have the body of a child.

Is this tragic?
Belle And The Beast's Marriage Probably Won't Last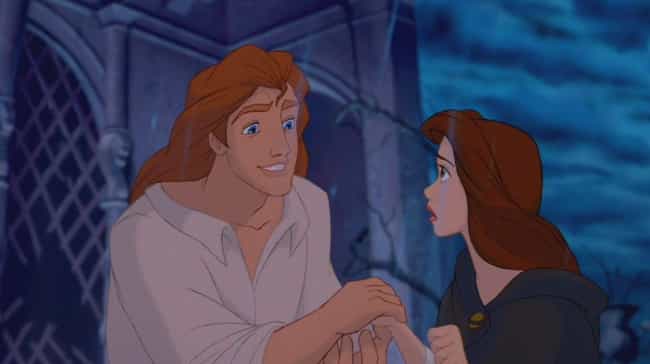 Belle is an adventurous woman who is independent and book-smart beyond her years. Though she is charmed by the mysterious Beast and tames his wilder ways to help him reclaim his humanity, can their spark really stand the test of time? Probably not.
It's only a matter of time before Belle – who is barely into adulthood – reads every book in the castle library, and will likely become neglected by her husband who now has to busy himself with reconquering and running his kingdom. That spells disaster.

Is this tragic?
No One Can Fend Off The Wolf Attacks Now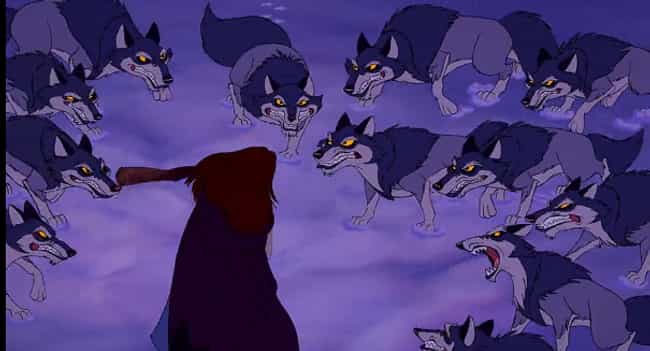 The forest around the Beast's castle is by far the scariest thing in the whole film. It's creepy, it's dark, and wolves jump on you faster than Gaston can rip open his shirt. The only way Belle managed to survive them was through the Beast coming to her rescue – and even then, he was completely knocked out after the battle.
Now that he's a softer, squishier human, he'll be even less equipped to fend them off, and with master huntsman Gaston dead, nothing is stopping those wolves from wreaking havoc.

Is this tragic?