makeup junkie

The Most Dramatic Beauty Influencer Feuds That Shook The Internet

68 votes
45 voters
1.1k views
10 items
Follow
Embed
List Rules Vote up the feuds that had you glued to your social media feeds in anticipation of new drama.
Face it, with the rise of makeup tutorial videos and more millennials preferring YouTube to TV, beauty bloggers are basically the new Hollywood elite. And much like we do with headline-provoking Hollywood feuds, we love to curl up with a cup of hot tea and watch these influencers throw down.
Makeup artist feuds are actually much more common than you might think, especially in the age of YouTube reviews where bloggers don't think twice about putting a brand or each other on blast. Social media definitely plays a part, too. Jeffree Star, alone, has started countless beefs over makeup and everything else with a single Tweet.
Here are the best beauty industry draggings of all time.
Jeffree Star Vs. Kim Kardashian West
Jeffree Star clearly isn't afraid to cause a scandal; he's been in so many makeup feuds at this point that it's easy to lose count of them. No one could forget his feud with Kim Kardashian, though, which started with swatch insults and devolved into a debate on racism.
When Star tweeted his thoughts on Kim K's new powder contour palette swatches (which were not favorable), Kardashian's social media followers pounced. It got so out of hand that the contour queen herself took to Snapchat to ask fans to leave Star alone. She actually asked them to forgive Star for the racist comments he'd made in the past. With that, Kardashian's fans turned on her, prompting the mogul to take back her kind words about Jeffree Star and apologize.
Star has since apologized for all the racist remarks he made in the past, but this fan-fueled feud is still going strong.
Jeffree Star Vs. Kylie Jenner
What is it with Jeffree Star and his need to call out the Kardashian-Jenner clan?
When Kylie Jenner launched her lip products with Kylie Cosmetics, makeup artist and vlogger Jeffree Star was not impressed. He tweeted his disdain for the quality of the lip gloss applicator and all hell proceeded to break loose.
Other disappointed Kylie Cosmetics customers started tweeting pictures of their faulty applicators and the controversy got so big that King Kylie herself issued an apology video and sent a brand new applicator wand to everyone who originally received a faulty product.
Even though Jenner didn't mention Jeffree Star, he maintains that he's the reason for her company's improvement. "How ironic that it took ME giving an honest review which got world wide attention, to get @kyliecosmetics to make a statement..." he tweeted. "There's no beef, I just have a passion for makeup and this industry. Glad the issue is now resolved."
When Maybelline announced its first ever male ambassador, makeup blogger Manny MUA, makeup junkies everywhere were thrilled. Finally, inclusiveness and diversity were becoming the norm.
Conservative blogger Matt Walsh felt otherwise and tweeted out a photo of the male artist with the caption, "Dads, this is why you need to be there to raise your sons." He continued to pen an entire op-ed for The Blaze on preserving masculinity and promoting gender norms.
Manny MAU responded with some serious sass: "My dad actually works for me and is SO PROUD of me... sorry bout it." It's pretty obvious who's the victor of this fight.
Elizabeth Arden Vs. Helena Rubenstein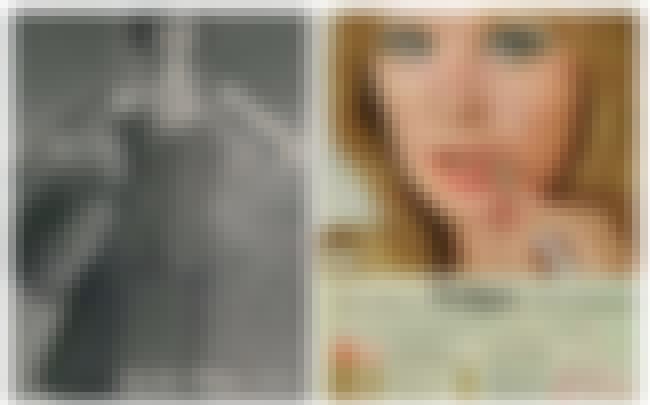 Talk about a throwback. In the 1940s and '50s, there was no bigger makeup rivalry than the one between Elizabeth Arden and Helena Rubenstein.
Both women were fierce entrepreneurs and although they never met face-to-face, their namesake companies went up against each other in sales and popularity contests year after year. Their feud was so iconic that there's now an entire Broadway musical about it.
Maybe there will be a musical about Jeffree Star's makeup debacles somehwere down the line.