Living
Makeup Tips You Only Learn In Beauty School

Updated February 6, 2018
27.4k views
11 items
You've probably been curious at some point about what kind of tips and tricks students learn in beauty school, but few of us have the time or resources to attend cosmetology classes to find out. Just because you don't necessarily plan on doing makeup for a living is no reason that professional tips couldn't come in handy, right? Well, as it turns out, you don't have to send in your application to the nearest cosmetology school to pick up a few pointers from the pros.
These makeup school tips will make your beauty routine a little bit easier and much more glamorous. Whether you're looking for the perfect color of eyeshadow or a simple way to make your eyebrows look more natural, these beauty tips are catered toward everyone who just can't get enough helpful, professional hacks. With just a few simple tips and tricks, you can keep your makeup looking as picture perfect as a licensed cosmetologist.
back to page 1
You Should Think Of Your Cheeks As Boobs And Contour As A Bra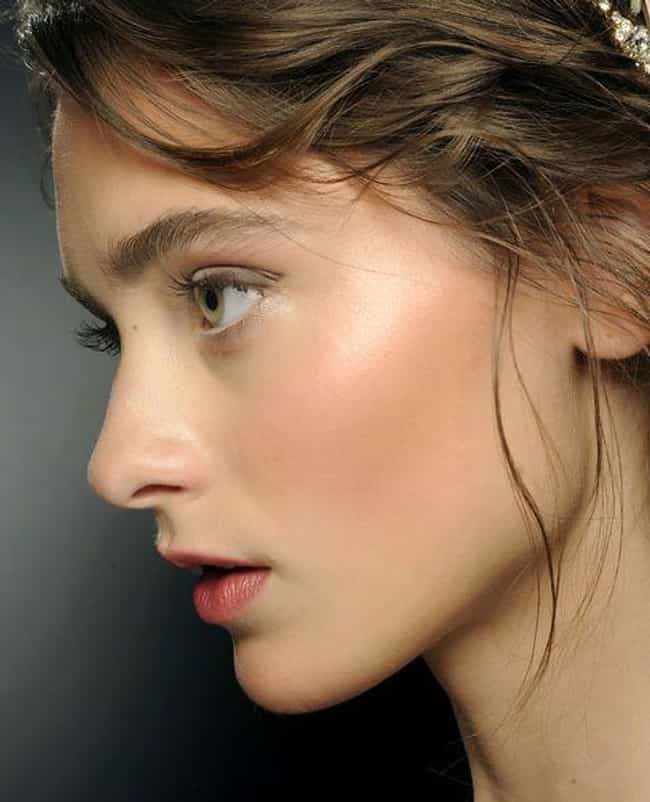 What does a bra have to do with achieving killer cheek bones? As it turns out, it's the center of a nifty visualization technique to help you achieve perfect cheek highlights. As Make Up For Ever artist Lijha Stewart recently explained to PopSugar, "My theory on contouring when you're very first starting out, you want to think of your cheek as a boob and a bra."
"Your cheek has three different parts. It has the underwire, which is the contour, and it extends from the top of the ear and goes down. So where does your blush go? Right in the center of your cheek—that's the fleshy portion of your breast, where you want the most volume. We all have tricks when we're buying a nice push-up bra—perhaps it's getting a racer back or a front clip that brings your cleavage up a notch. That's exactly what you can think of when you're using a strobing color. It's taking your cleavage, or cheekbone, to the next level and really pops that highlight. Apply it on the highest part of your cheekbone, where you want a lot of volume."
Break Up Your Eyeliner Application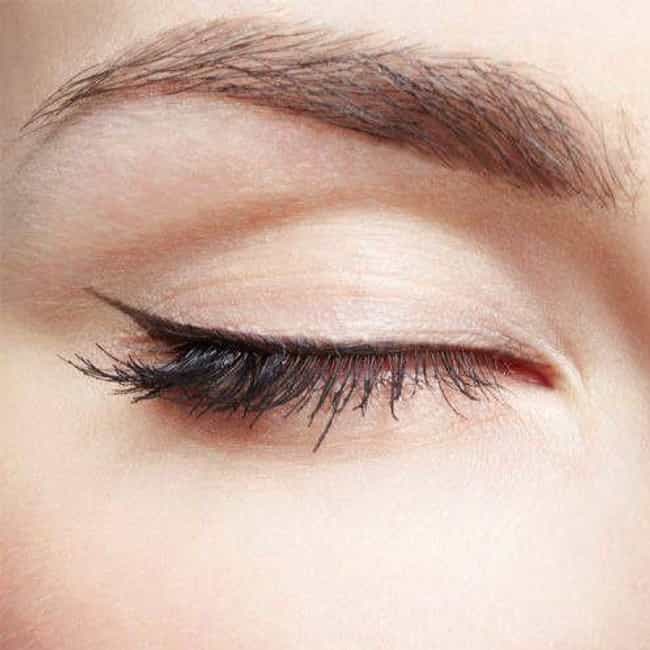 When it comes to applying eyeliner, the straight shot from inner eye to wing is not the best way to go. The eyeliner can get caught on loose skin on the way across, which may cause unsightly bumps or smears. Instead, try stopping for a break at the center of the lid before finishing your wing.
Take Your Time On Your Lips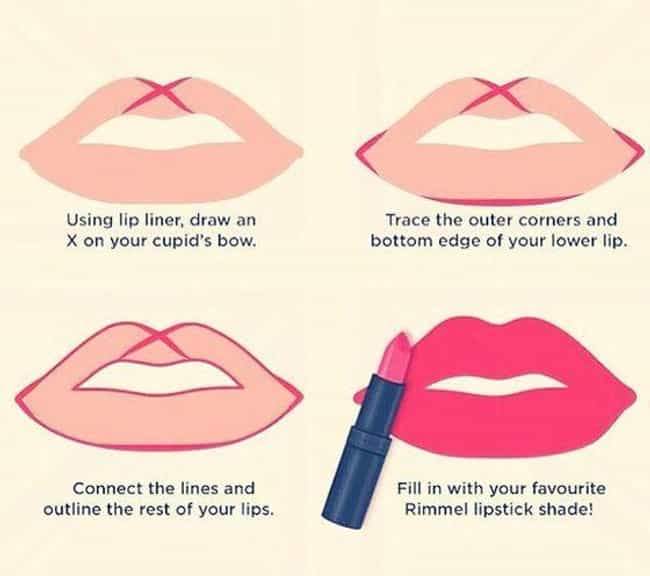 Rather than trying to apply your lip liner in one swoop, try the four directions trick: use your liner to place an X at the north point of your cupid's bow, outline the southern point at the bottom center of your lips, and then line the east and western points in the corners. Finally, connect the dots. Breaking up the process will help keep your hand steadier and allow for fewer mistakes in your lines.
Always Use Powder If Photography Is Involved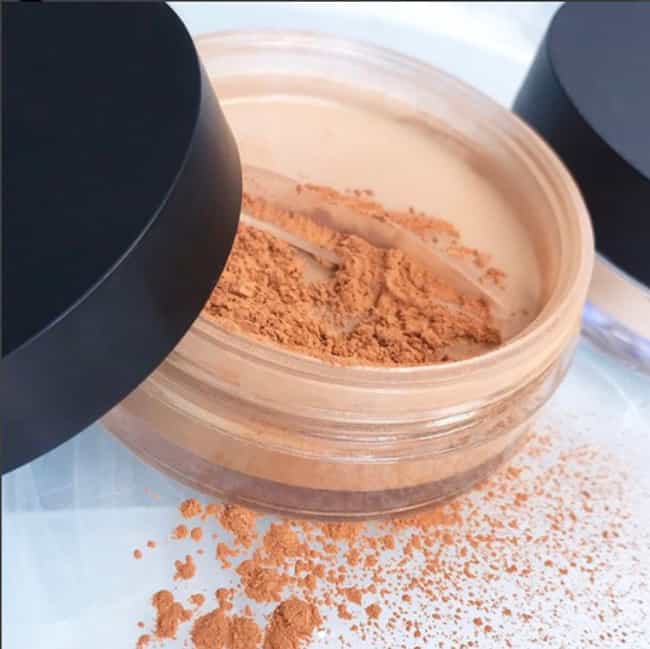 Even if you're not a powder fan, it's best to at least establish a begrudging friendship with it when photography is involved. The reason that makeup artists are always approaching actors with a powder brush between takes is because it helps cut down on shininess from photographs or film.