Weird Nature
10 Fascinating Inside Stories About Animals Cast in Movies

347 votes
140 voters
9.4k views
10 items
List Rules Vote up the most heartwarming stories of the animal actors cast in Hollywood films.
How do animals get cast in films? We see them gracing the screen with such talent, ease, and dedication, it's almost hard to imagine the years of training that allowed them to pull off such amazing performances. With all the auditions they went to and the long hours they spent on set, they're basically some of the hardest working actors in Hollywood. It's no wonder they have their own awards ceremony called, fittingly, the Pawscars. They deserve serious recognition for all their hard work.
However, while some of the world's favorite animal actors have trainers who turned them into stars from a young age, others have origin stories that aren't quite as happy. A lot of the critters came from shelters and had to go through several auditions until they landed a role. In fact, behind the scenes of show business, you'll discover casting stories that literally saved these pets' lives. So if you're looking for cool stories of animals cast in movies, you're in the right place.
This list includes a few true stories about animal actors that will warm your heart and make you look at the little (or big) fellas in a completely new light. Read on!
Shelter Dog Becomes Famous Dog Actor and Appears in "Benji"
Higgins was one of the most famous dog actors of the 1960s and 1970s. What made him stand out from the crowd were his humble origins. Higgins was a mixed breed dog whose big break came when he was rescued from a shelter by an animal trainer.
Besides offering him a home, the trainer also took him to several auditions. Higgins was cast in
Petticoat Junction, The Beverly Hillbillies
, and also starred in the 1974 movie
Benji
which became a huge commercial success.
Agree or disagree?
Dog Rescued from Battlefield Becomes Huge Silent Movie Star
Rin Tin Tin was a famous animal actor who went on to star in 27 Hollywood films and gain worldwide fame. Before that, however, he spent his first days in an abandoned and bombed kennel in a small French village, during World War I. Luckily, Corporal Lee Duncan, an aerial gunner of the U.S. Army Air Service, decided to save him and his brothers.
He brought Rin Tin Tin back to the US at the end of the war and started to train him.
He then struggled to find him movie roles. The dog's first break came when he was asked to replace a camera-shy wolf in a 1922 movie.
As a result, the German Shepherd went on to become one of the
highest paid animal actors
ever.
Agree or disagree?
Dog Escapes Euthanasia and Lands Part in "Marley & Me"
Once upon a time, Rudy the dog had only 24 hours to live. He was about to be euthanized when a volunteer with Labrador Retriever Rescue decided to give him a home and a second chance. A while later, the dog's owner received a call from the producers of Marley & Me, who were looking for an energetic dog to appear in the movie.
Rudy ended up being one of the twenty-two Labradors used for the title role in the 2008 flick.
He plays Marley
eating a birthday cake, ripping apart a snowman, swimming in a pool, and playing catch with his fictional family.
Agree or disagree?
Adopted Raven Stars in "It's a Wonderful Life"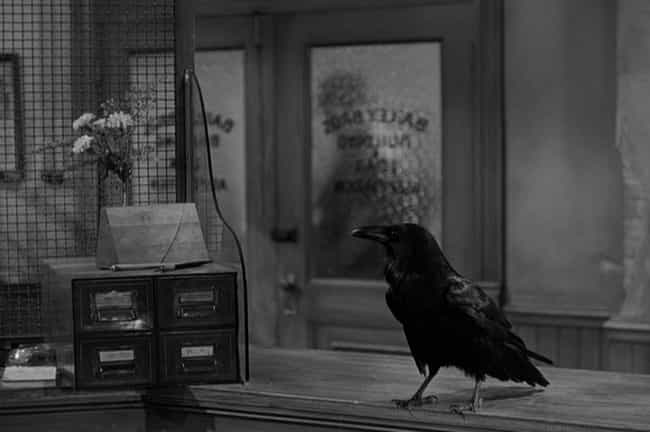 One of the stars Frank Capra loved to work with wasn't human. It was actually a raven named Jimmy. His trainer found him in an abandoned nest in the Mojave Desert and decided to give him a home. He trained him to do a lot of tricks and got him cast in the 1938 movie

You Can't Take It With You

. Capra really liked the bird and cast it in every subsequent movie he made, including

It's a Wonderful Life

.

Agree or disagree?