Weird History 12 Horrible Workplace Abuses From The Circus Nobody Knows About

Spectators have enjoyed circuses and sideshows for centuries. The circus behind the scenes, though, wasn't always as spectacular as it was for those watching under the big top. Many talented circus performers have fond memories of working alongside their fellow acrobats and human cannonballs but circus history is also full of some rather depressing tales.
Were circuses abusive? In many ways, yes. In the 19th and 20th centuries they took advantage of both humans and animals. Circus animal abuse stories are particularly grim. Historically, elephants, lions, bears, zebras and other animals have all been subjected to abusive and debilitating working conditions.
Unfortunately, problems with circuses have continued to this day. Multiple animal rights groups have lashed out at Ringling Bros. for years over their treatment of elephants, in particular. Following heavy criticism and lawsuits, Ringling Bros. discontinued the use of pachyderms in their acts in 2016. However, they kept other animals in performances.
Humans have also suffered at the hands of circus proprietors. Around 100 years ago, some were stolen from their parents and put on display in sideshow acts while others with mental and physical disabilities performed because they had no other means to support themselves. It was either the circus or poverty.
These days, most human circus performers enjoy their jobs. But there are still some questionable practices when it comes to the use of animals, who aren't given a choice and are often forced to perform.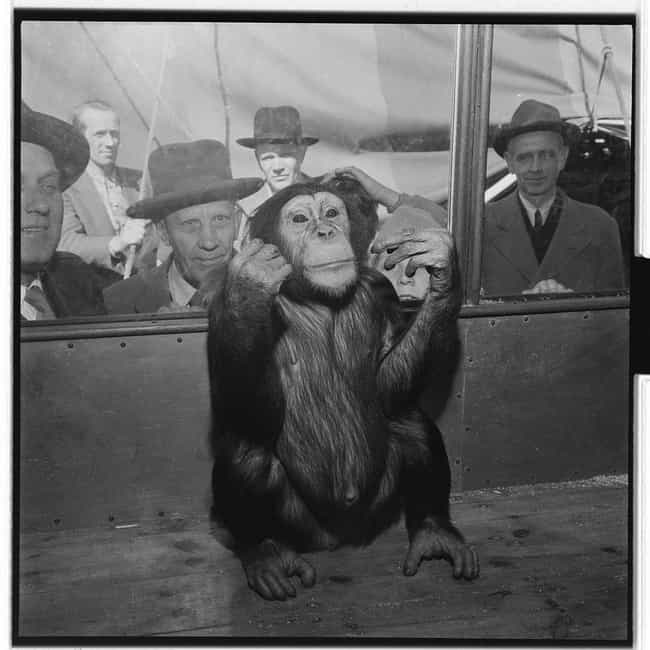 Chimpanzees Have Their Teeth Knocked Out With Crowbars So That They Don't Bite Trainers
Wild animals can be difficult to control. As a result, handlers do various things to make them easier to train. Primates in the circus, for example, are sometimes drugged and in worse case scenarios, they have their teeth knocked out. Most chimpanzees are forced to perform when they're still very young and trainers use force to control them. Some particularly maniacal trainers have even removed the teeth of infant chimps.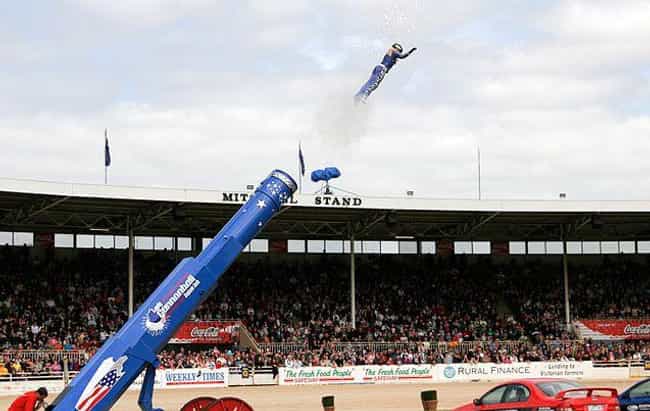 Some Have Met Their Deaths While Performing As Human Cannonballs
A young girl named Zazel was the first human to shoot out of a cannonball. The 14-year-old performed the stunt in 1877 in London. While she survived, the act isn't as simple as it appears. The human ammunition must control the direction in which he or she flies and use intense muscle to land properly without getting hurt. If the performer isn't warmed up and steady, the stunt can end in disaster.
Someone died in a human cannonball stunt gone wrong in 2011. 24-year-old Matthew Cranch, from the Isle of Man, died when a safety net collapsed instead of catching him in England show. Cranch's body sustained multiple gruesome injuries. Sadly, the young man had only joined the show four weeks before his death.
The organizer of the show pleaded guilty, was fined £100,000, and was ordered to 12 months of community service.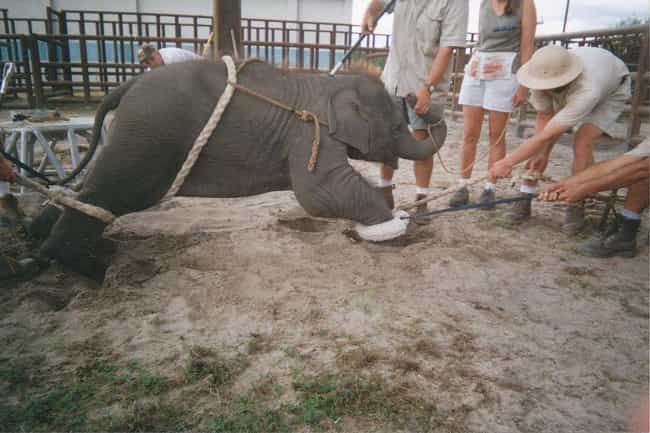 Elephants Give Birth With Their Legs Tied Together And Babies Are Separated From Their Mothers
Ringling Bros. and Barnum & Bailey Circus shut down in May 2017 after nearly 150 years of operation. Attendance dropped while maintenance costs soared so they were left with little choice. One criticism that may have contributed to their failing numbers was their treatment of elephants. According to advocacy group Last Chance for Animals, captive elephants were forced to mate at a very young age, some as young as eight years old (that's like breeding an eight-year-old human child as humans and elephants have a similar lifecycle).
The circus tied mother elephants' legs together so that the trainers couldn't be harmed during birth. Newborn abies were then immediately removed from their mothers' care even though, in nature, infants nurse until they are about five years old. The baby elephants were chained up to 23 hours a day while undergoing training.
The circus's PR department was reportedly banned from filming elephant training sessions because the process was so inhuman.
The photo above shows several handlers "training" a baby elephant.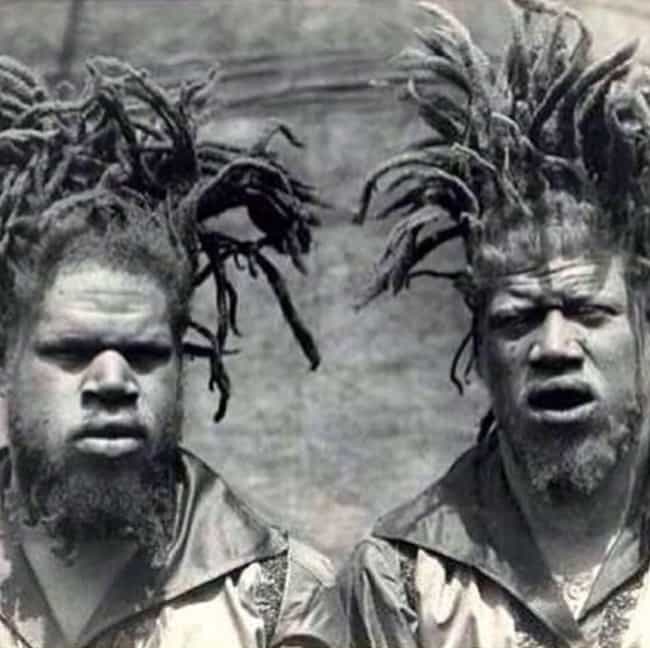 Black Americans Were Forced To Play Outrageous Characters
In 1899, George and Willie Muse lived on a sharecropping farm in Truevine, VA. A white man lured the young boys away from their home with a piece of candy and they wound up in the circus. It took their mother 28 years to liberate them. Writer Beth Macy wrote about their struggles in her book Truevine. She noted:
"Long, long before we thought about the animals being exploited it was common to exploit people like African Americans and differently abled people."
The Muse brothers were "purchased" by Ringling Bros. in 1923. Although they traveled all over the world and visited places like Buckingham Palace, they were put on display because of their skin color. They were dubbed "Barnum's monkey men" and weren't allowed any say about their attire or hairstyle. When their hair grew long, the stolen men were labeled "Ambassadors from Mars." During their act, they were forced to portray cannibals and other demeaning characters.