Music
The Eagles Sure Have A Lot Of Behind-The-Scenes Drama For A Band That Wants You To 'Take It Easy'

Updated June 14, 2019
17.6k views
14 items
Many consider the Eagles one of the greatest rock bands of all time. Whether you like them or not, their brand of SoCal rock changed popular music and sold millions of albums. But the band backstage led a more stressful and argumentative lifestyle than their easy-going songs may suggest. A decade of super-hits and sold-out shows was also marked with blowouts, brawls, and enough white powder to down an elephant. The Eagles' rapidly changing roster and the egos that drove band members apart are the stuff of rock 'n' roll history.
Like other early '70s music legends, such as Fleetwood Mac, the personalities behind the band are often just as memorable as their hit songs. These Eagles behind-the-scenes stories show what these artists went through to tell America to "Take It Easy."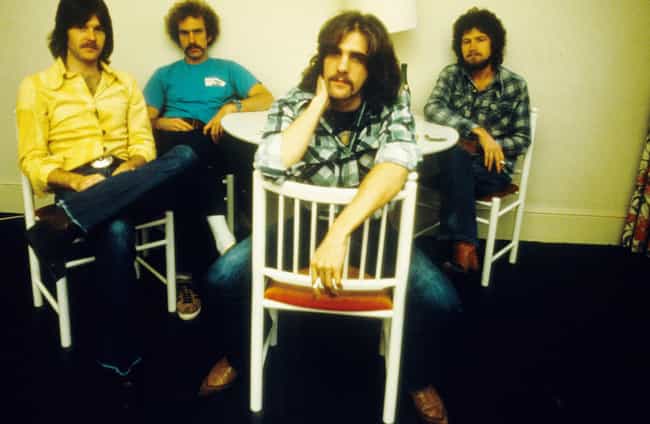 Glenn Frey Fought Randy Meisner After He Refused To Do A Third Encore
Randy Meisner was front and center in the Eagles when he took lead vocals on their hit "Take It to the Limit." He was reportedly uncomfortable with the increasing strain associated with traveling on the road, though, not to mention having to deal with the frenetic Don Henley and Glenn Frey.
One night in 1977, Meisner felt sick and exhausted after a long show and back-to-back encores. When he refused to take the stage for a third encore, Frey allegedly became enraged, calling Meisner a "p*ssy" and accosting him. After they were separated, Frey threw a sweaty towel in Meisner's face. The bassist was pushed out of the group at the end of that year's tour.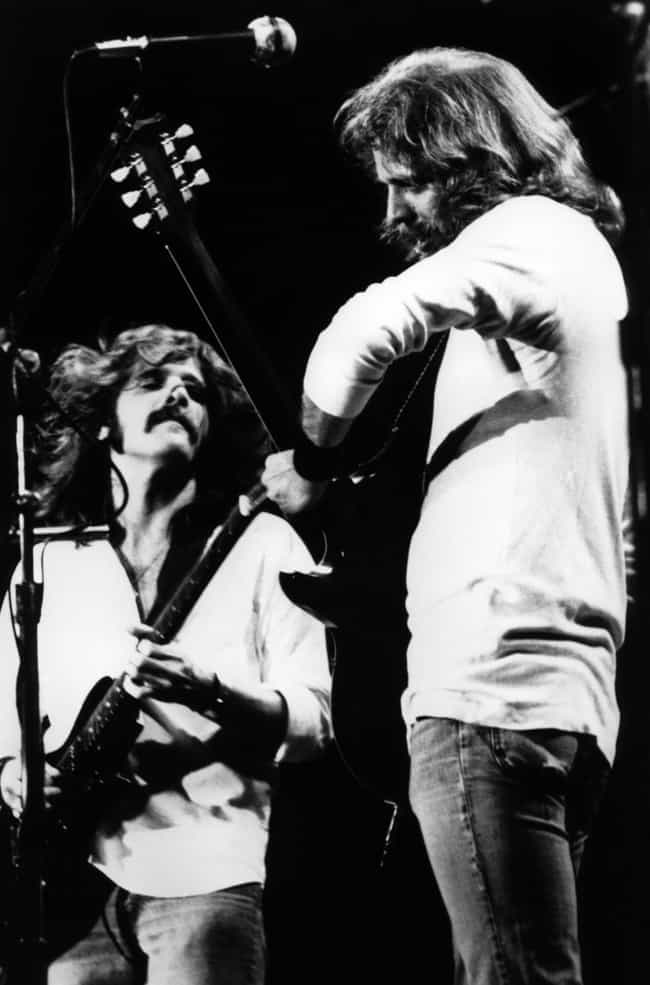 A Fight Between Glenn Frey And Don Felder Broke Up The Band 
In the summer of 1980, Glenn Frey arranged an Eagles concert to benefit California Senator Alan Cranston, which annoyed the politically disinterested Don Felder. Felder took a verbal jab at the senator, sparking a fight with Frey that only heated up onstage. Felder promised, "Only three more songs till I kick your a**, pal."
Meanwhile, Frey recalled thinking, "As soon as this is over, I'm gonna [end] him."
The arguing was so persistent that sound technicians had to turn down Frey's microphone between songs. At the end of the show, Felder averted a fight by smashing his guitar in frustration; a few days later, the band was finished.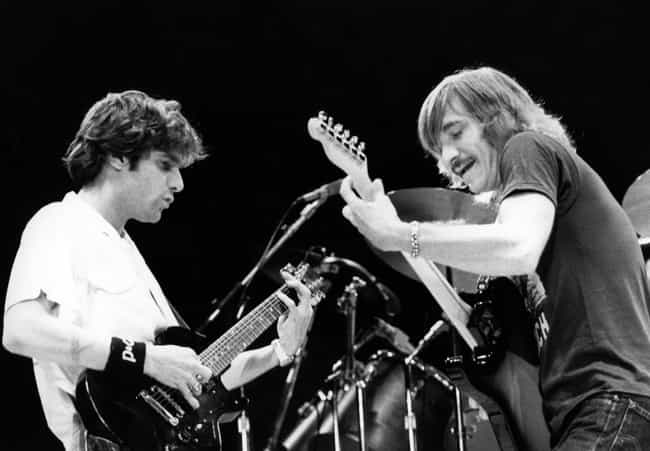 Their Manager Refused To Let Them Attend The Grammys Unless Their Win Was Guaranteed
Hotel California was nominated for Album of the Year at the 1978 Grammys, but Eagles manager Irving Azoff wasn't impressed. He supposedly refused to let the Eagles play or even appear on camera unless it was guaranteed they would win the prize. As the story goes, Azoff tried to request a secret room the Eagles would stay in unless they won. When that proposal was rejected, he wanted to arrange for a surrogate to accept the award. The Grammy producers refused this compromise as well.
In the end, the Eagles did win, but no one from the group attended the ceremony to accept the award. Azoff released a statement saying the Eagles were too busy working on a new album, ending his press release saying, "That's the future; [Hotel California] is the past."
After Glenn Frey passed in 2016, his former bandmates accepted a Grammy for their 1976 album.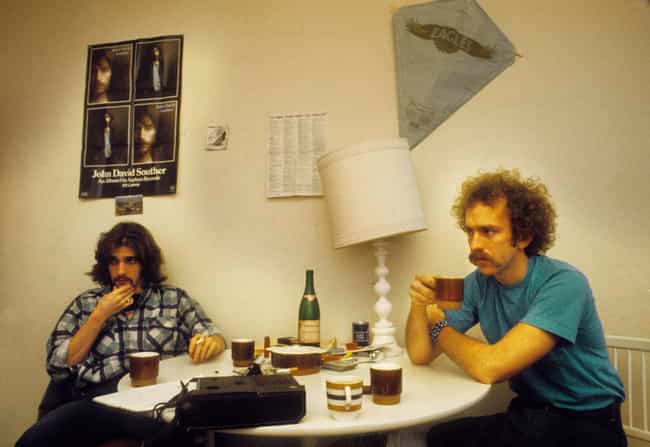 Bernie Leadon Poured A Beer On Glenn Frey
Original Eagles guitarist Bernie Leadon played with the band through 1975 and soon found himself burned out from the experience. "I just wanted some time to regroup," Leadon said. At the time, he asked the band for a little time off, but his request was met with hostility. It culminated in a backstage argument where Leadon poured a beer over Glenn Frey.
Leadon was replaced soon afterward - and much to his amusement - the group did take time off after he left.