Entertainment
15 Fights That Broke Out Behind the Scenes of Saturday Night Live

For more than 40 years, Saturday Night Live has been a breeding ground of some of America's greatest comedy minds. But when you put that much talent in an enclosed space, you're asking for trouble. Even the best SNL members have their bad moments. Stories of fights at SNL almost outnumber the stories of how great bits were written, or even wild drug stories – maybe that's just a symptom of a bunch of people in the 20s and 30s staying up for days at a time with the intense pressure to produce hanging over their heads. Not all of the behind the scenes SNL fights ended with someone getting punched in their face. Some of the fights backstage at SNL were started with a joke that turned into a two decade long feud, and others spilled out onto other talk shows and exploded from there.
You would think that in an era where everyone knows everything thanks to the Internet, fights on set at Saturday Night Live wouldn't be a thing. But it turns out that almost the opposite is true. Special guests and even cast members rant and rave to anyone who will listen about their SNL beefs, thus making everyone wish they worked on the show so they could witness some of that drams. If you don't mind having your views changed on a few of your favorite comedic performers, feel free to keep reading for some bts SNL D-R-A-M-A.
Read about the craziest and most out of character backstage scuffles, bicker fests, and wars of words to come out of Saturday Night Live.
back to page 1
Chevy Chase vs. The Mid '80s Cast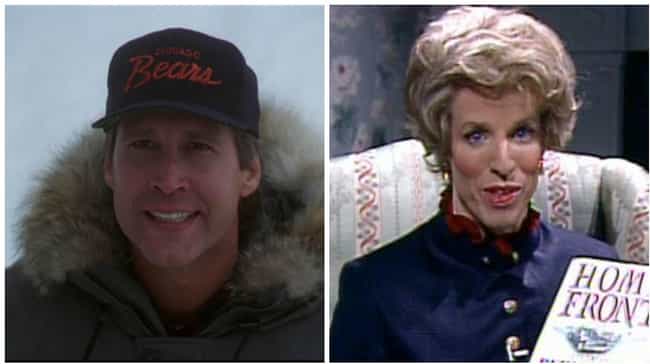 Ten years after getting into a fist fight with Bill Murray, Chevy Chase returned to Saturday Night Live just in time to insult everybody. Notably, he made fun of Robert Downey Jr.'s recently deceased father. ("Didn't your father used to be a successful director? Whatever happened to him? Boy, he sure died, you know, he sure went to hell.") He also pitched a sketch about the first openly gay performer on SNL getting AIDS and having to be weighed every week. Terry Sweeney (the performer in question) says that Chase was so out of line that he was forced to apologize. "He was really furious that he had to apologize to me."
Chevy Chase vs. The Mid '90s Cast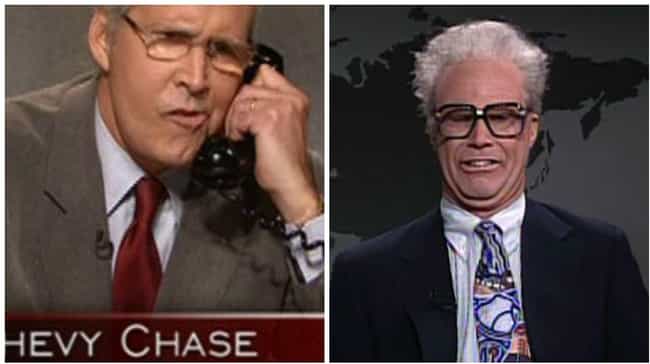 When Chevy Chase returned to host the show in the mid '90s, he definitely didn't make any new friends. Tim Meadows, who seems like one of the most level-headed guys in comedy, likened Chase's return to "watching a car accident over and over again just watching him deal with people." And he even managed to get on Will Ferrell's bad side after the pre-mega star witnessed Chase telling a female staffer, "maybe you can give me a handjob later."
Anonymous Star vs. the Elevator Operator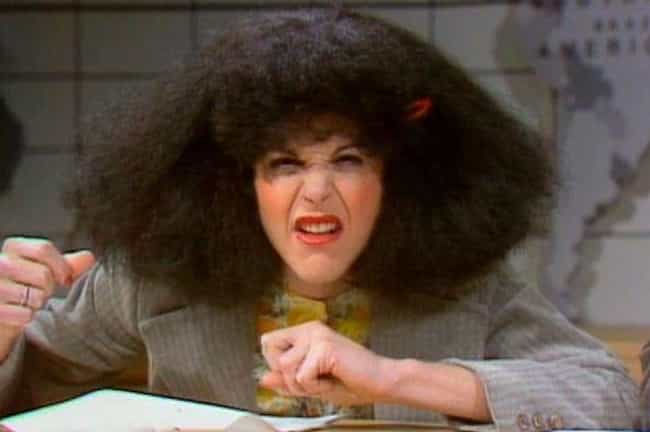 According to Jane Curtin, one of the original Saturday Night Live performers, the onslaught of celebrity quickly changed her co-stars who went from anonymous comedians to household names overnight. The new status quickly went to their heads. She told TV critic Tom Shales, "I think some poor elevator operator was punched because he dared to ask somebody in the cast for an ID."
Kanye West vs. The Entire Backstage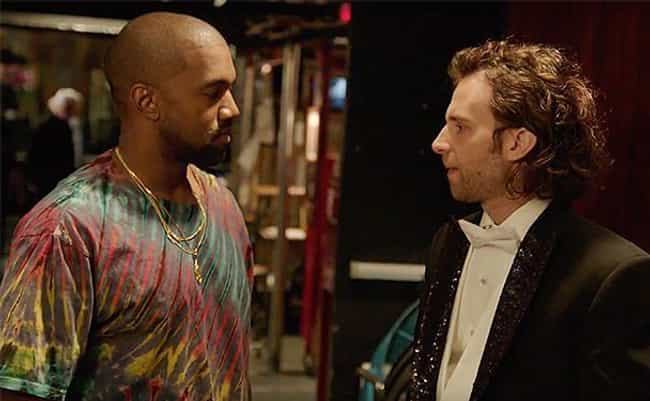 Kanye West appeared on a February 2016 episode of Saturday Night Live and he did not have a good time. After a stagehand moved a piece of his set, the highly volatile rapper went off on everyone in the vicinity. An audio clip of the rant surfaced and West is mostly mad because he didn't get to break the Internet. A really fun piece from his rant goes like this: "Look at that sh*t they took my f*cking stage off'a SNL without asking me. I am bummed. . . If I am going to do this we are breaking the mother f*cking Internet."