Entertainment
Behind-the-Scenes Photos from The Lord of the Rings Set
Updated September 11, 2019
7.1k votes
823 voters
64.8k views
20 items
List Rules Cast your vote for the best behind-the-scenes moments captured from the Lord of the Rings set
On the surface, The Lord of the Rings is one of the most successful film trilogies of all time. With Peter Jackson at the reigns and a fiercely devoted fan base, the project grossed just under $3 billion and took home 17 Academy Awards. But what went on during shooting on the LOTR set? These behind the scenes Lord of the Rings photos will give you a sneak peek behind the camera at the cast and crew in action, and lots of hobbits just having fun.
The Lord of the Rings trilogy is known for the incredibly close friendships that formed during filming between the cast members and the crew. This gallery of LOTR set photos is a compilation of amazing, and frankly, adorable behind-the-scenes moments captured on the set of The Lord of the Rings films.
Movie sets are magical places, where people work insanely hard to bring stories to life, and that was definitely true for these films. Creating the world of Middle Earth and brining the LOTR characters to life was no small feat. Check out these pics from The Lord of the Rings to see the cast joking around, getting into makeup, rehearsing battle scenes, and watching footage. And don't forget to vote for the coolest and most interesting behind-the-scenes pictures from The Lord of the Rings.
Orlando Bloom And Sean Bean Share A Hug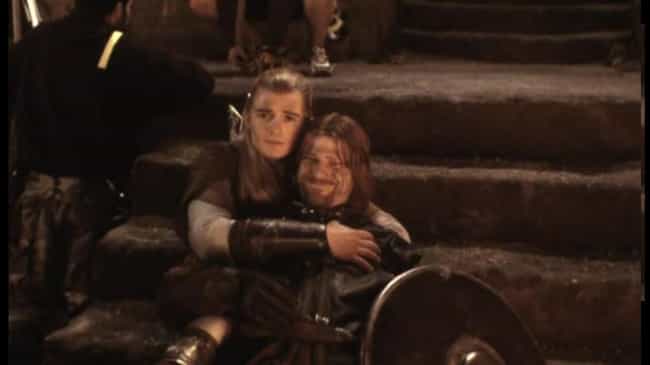 Elijah Wood And Sean Astin Playing Thumb War On Set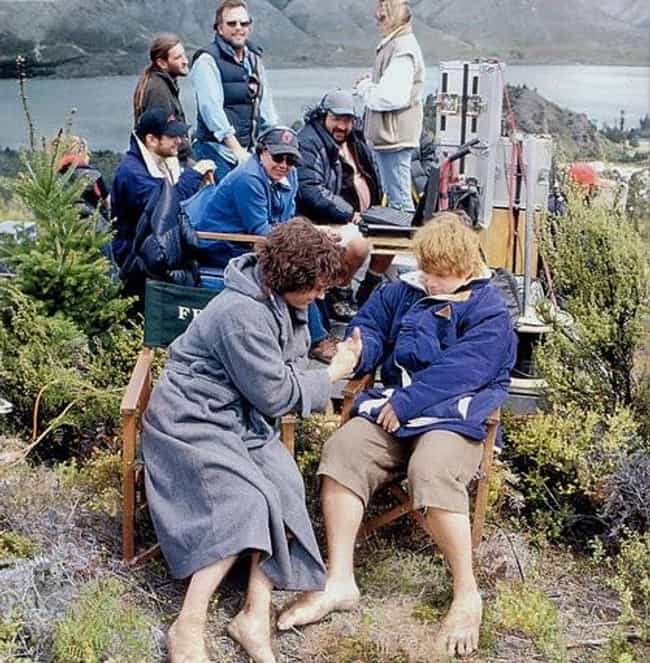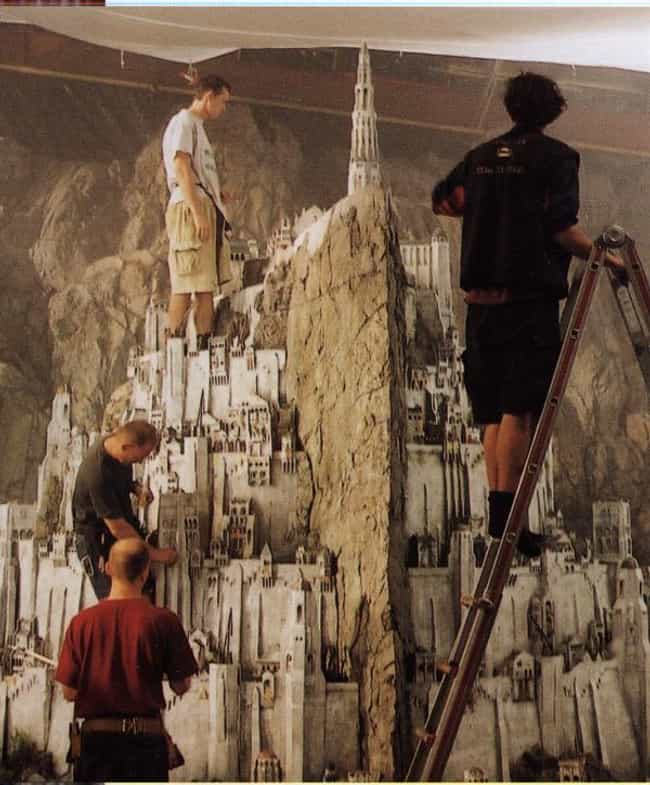 Dominic Monaghan, Ian McKellen, And Billy Boyd Palling Around