Weird History
Behind-The-Scenes Stories Of 'Bewitched'

Updated October 1, 2019
99.4k views
10 items
Famous TV shows from the mid-20th century offer a lot of nostalgic value to modern viewers. One of the most popular, Bewitched, ran from 1964 to 1972, recounting the antics of Samantha Stephens (Elizabeth Montgomery), a witch-turned-suburban-housewife whose magic lies in a subtle twitch of her nose. Samantha's husband, Darrin (played first by Dick York, then Dick Sargent), and her mother, Endora (Agnes Moorehead), showed up each week to help Samantha navigate between witchy and wifely worlds.
When it comes to the Bewitched cast, stories about on-set tensions and failed marriages interact with groundbreaking, socially relevant television. The world may never know if that famous Darrin swap was truly why the network canceled Bewitched, but reflecting on the cast members' lives and the drama behind the scenes can be as fun as watching the show.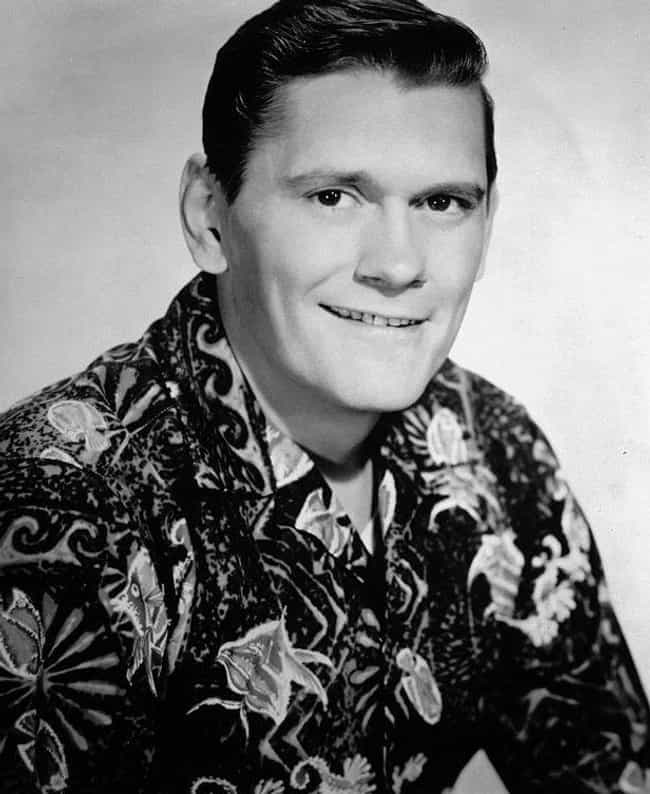 Dick York Had To Leave The Show Due To An Injury
Dick York left Bewitched in 1969, after five years on the show; viewers received no explanation for his exit. The actor endured deepening pain through the show's fourth season and became addicted to pain pills. He had suffered an injury on the set of They Came to Cordura in 1959, and never fully recovered. After York had a seizure and passed out on the set of Bewitched, he decided to leave the show.
Dick Sargent stepped in as Samantha's husband. The new Darrin had different on-set chemistry with Elizabeth Montgomery; thus, when the show ended a few years later, Sargent weathered the brunt of the blame.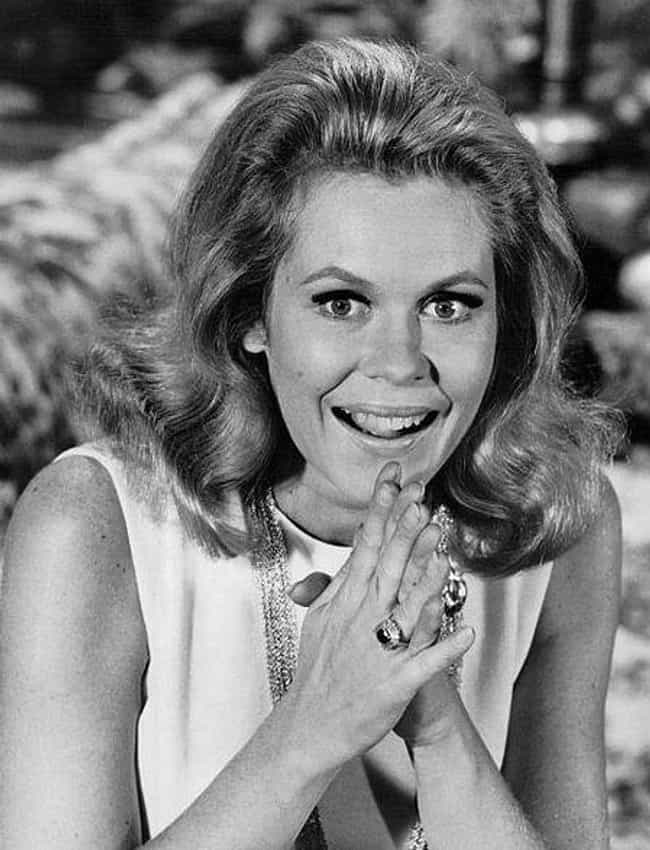 Elizabeth Montgomery Wasn't The First Choice To Play Samantha
Bewitched producers approached English film and stage actor Tammy Grimes to play the lead, but she opted to do another project: The Tammy Grimes Show. Incidentally, Grimes's show lasted for only a month, airing briefly on ABC.
Meanwhile, Elizabeth Montgomery and William Asher, director of successful shows like I Love Lucy, Gidget, and The Patty Duke Show, had recently married. They were in the market for a project to work on together and decided upon the Bewitched script.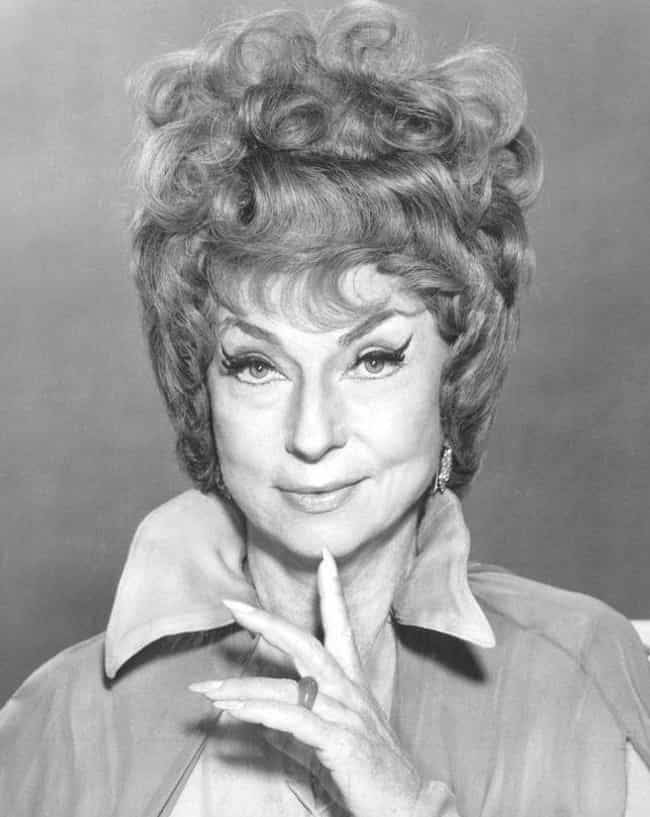 Agnes Moorehead Enjoyed Working With Dick York, But Was Cold To Dick Sargent
Elizabeth Montgomery's biographer, Herbie Pilato, has claimed that Dick York and Agnes Moorehead, who played Samantha's mother, Endora, had a good working relationship. According to Moorehead's biographer, Charles Tranberg, actors York and Moorehead had a spiritual connection of sorts, with Moorehead once commenting that she understood him "better than the others."
When York left the show, Moorehead was less than thrilled, reportedly acting so cold to Dick Sargent that he cried on several occasions. Moorehead also became a staunch defender of York when critics commented on his contribution to the show.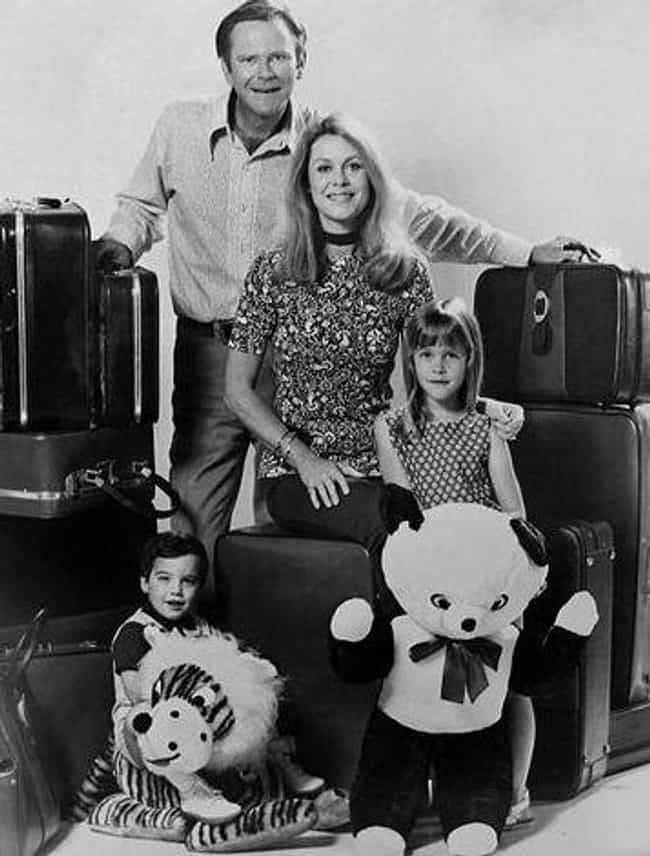 Elizabeth Montgomery's Tumultuous Personal Life Impacted The Show
Based on her personal history, Elizabeth Montgomery allegedly had an attraction for older, often troubled men. Her first husband, Fred Cammann, was four years her senior. The two stayed married only briefly during the 1950s. Next, Montgomery married Gig Young in 1956; according to biographer Herbie Pilato, Young was an alcoholic and emotionally abusive. Montgomery and Young divorced in 1963.
Montgomery later married William Asher, also an older man, in 1963. They signed onto Bewitched as a couple wanting to work together, but their relationship troubles carried over to the set.