Total Nerd
After A Contentious Six-Month Production, It's A Miracle 'Coming To America' Even Exists

Updated June 14, 2019
16.8k views
11 items
Upon its release in 1988, Coming to America was a huge success, but because of challenges during filming it's a miracle the movie was made at all. Behind the scenes, Coming to America was a nightmare for comedian Eddie Murphy who, along with the rest of the cast and crew, pulled off one of the most sensational comedies of the 20th century. Murphy butted heads with longtime collaborator John Landis (who directed An American Werewolf in London and the music video for "Thriller"), and the crew only had six months to make the entire movie.
Coming to America isn't the first time a comedy hit has overcome production problems; it wasn't even John Landis's first time dealing with behind-the-scenes blues. Even though the filmmakers faced serious adversity while on set, they managed to piece together a memorable staple of 1980s comedy. These stories don't just shed light on Coming to America, they also provide insight into The Nutty Professor and Beverly Hills Cop III - both films that found their footing on the set of the little comedy movie that could.
Production Began Just Months Before The Release Date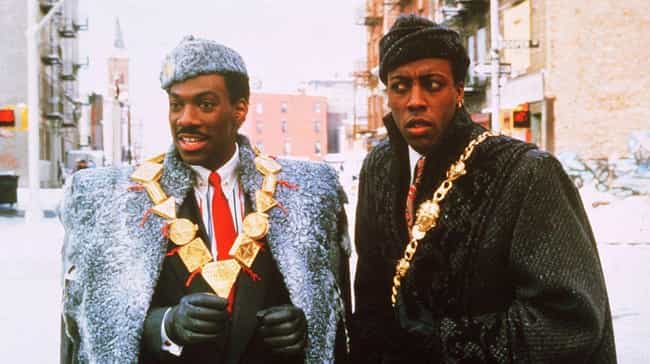 Most big budget studio films are completed well before they're due to appear in theaters, but that wasn't the case for Coming to America - it had a production life of only six months. There are rumors that the film was in post production all the way up to the day prints were shipped out to theaters.
While that may sound far fetched, the stress of the production definitely weighed on the cast and crew. It specifically hit Eddie Murphy and John Landis; their longtime friendship briefly fell apart during the making of the film.
John Landis Called Eddie Murphy "The Pig Of The World"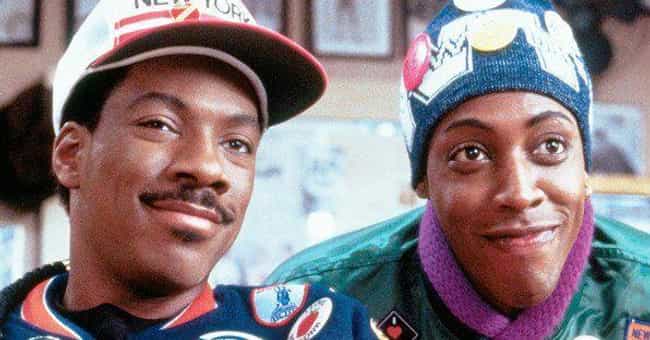 By 1988 Eddie Murphy had a few hits under his belt, but it wasn't until he landed Coming to America that he truly became a star. John Landis said Murphy had become "the pig of the world," and that he traveled with an entourage. Murphy recognized his stardom because he was able to leverage his success in order to get Landis onto the picture.
The tabloids noticed that Murphy was changing as well. They kept tabs on how much the actor was spending on himself and his friends, including a $235 McDonald's breakfast.
The Set Was So Tense That Eddie Murphy Had His First And Last Drink While Filming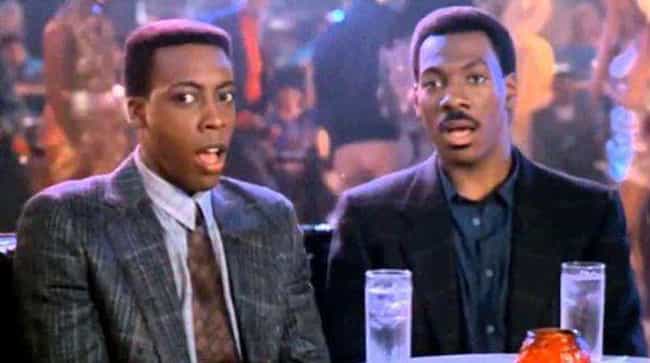 In an interview with Rolling Stone from 1989, Eddie Murphy came clean about a few things that happened while filming Coming to America. He admitted that even though he doesn't drink, the atmosphere on set was so toxic he ended up "bent over the toilet for hours" after drinking "a whole quart of Absolut vodka."
Murphy said that after "some weirdness" with John Landis, co-star Arsenio Hall gave him the vodka to help him settle down. Murphy proceeded to chug because he "thought a drink might help." As anyone who has ever chugged a quart of vodka in an attempt to "settle down" can attest, it is unsurprising that Murphy later declares, "That was the first and last time I'll ever drink."
There Were Multiple Lawsuits Over The Content Of The Film
After the film was released, five different lawsuits came rolling in. One was from an actual African prince who claimed Eddie Murphy stole his life story. Political columnist Art Buchwald actually won his breach-of-contract suit by claiming to have written a script with Murphy in mind called King for a Day which he sold to Paramount Pictures in 1983. Some of Buchwald's statements were substantiated, but Paramount refuted by saying that even though Coming to America made nearly $300 million at the box office, it hadn't actually turned a profit. Paramount's argument coined the term "Hollywood Math," which reflects the fact that successful films can still end up losing money.
Producer Robert Wachs admits that there were similar ideas floating around Paramount, but he insists Murphy's film was original. In 2013 Wachs said, "Paramount had a story about a king who was a despot, and I told Paramount we weren't interested in making that movie. We wanted Eddie to be the good guy. To have morals and ethics and whatnot."