Behind The Scenes
Mike Rowe Reveals 'Dirty Jobs' Behind-The-Scenes Facts

Updated November 8, 2018
18.7k views
15 items
For seven seasons, fans around the world watched Mike Rowe attempt the wackiest, grossest, and most intense jobs on the face of the Earth. But as you'll see from this list of Dirty Jobs fun facts, life behind the scenes of the beloved Discovery Channel show was just as interesting as anything Rowe tried in front of the camera. Maybe not as dirty, but certainly just as enthralling.
Before delving into secrets from behind the scenes of Dirty Jobs, a few facts about Mike Rowe. Born in Baltimore, MD, in 1962, he started landing hosting and narrating gigs right out of college, though he briefly sang with the Baltimore Opera. Rowe is politically active in a nonpartisan way, advocating for the rights of workers in both blue- and white-collar industries. And he's testified on labor issues before the US Senate Committee on Commerce, Science, and Transportation.
During his stint on Dirty Jobs, Rowe visited all 50 states and tried out 300 different jobs, working alongside rattlesnake catchers, fish processors, bee removers, and septic-tank technicians. This non-9-to-5 guy has plenty of tales to tell about his unconventional workdays.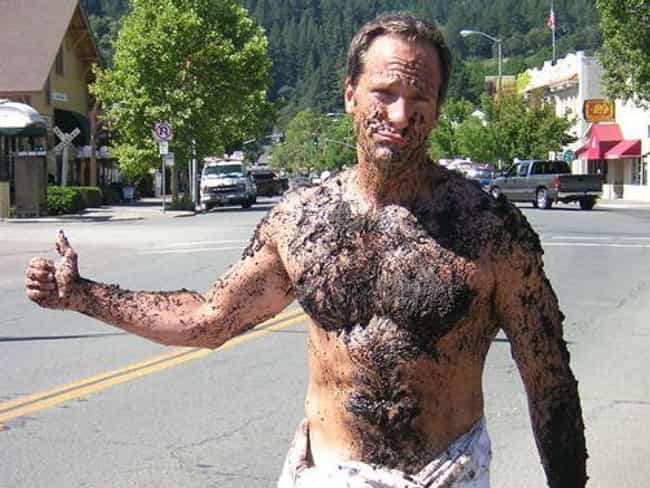 Some Dirty Jobs Were Too Dirty
Even Mike Rowe wasn't dirty enough to take on a couple of jobs that got pitched to him. One was working on a crime scene cleanup team, which Rowe called "too heavy for the tone of the show.... The work is too grisly to take lightly, and we aspire to be a lighthearted show."
The show also nixed a job that Rowe wanted to tackle: working at a rendering plant where discarded animal parts are turned into other products. And the idea wasn't nixed for reasons you might suspect. Rowe explained in a Reddit AMA:
Aside from the fact that "rendering facilities" are by their very definition optically horrific, there was another concern that I had not considered. That concern can be spelled out with the following letters. M-O-B. That's right - the Mob is still involved in a surprising number of rendering facilities.
One job they filmed that never aired featured Rowe working with a roadkill taxidermist. The taxidermist eventually uploaded the footage himself under the title "Too Gross for Discovery."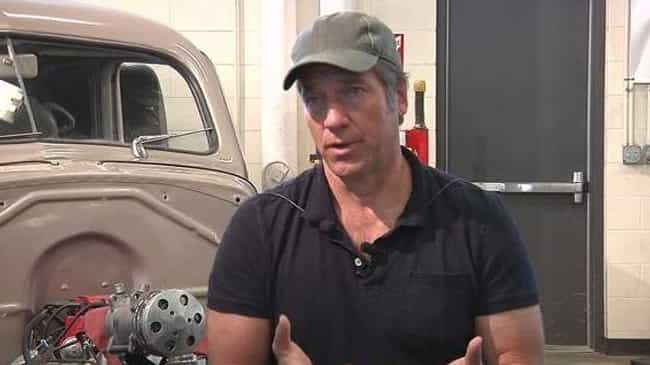 The Show Was A Spinoff Of A Local News Segment
Dirty Jobs began life as a segment on a local San Francisco television news and information show called Evening Magazine. Rowe and producer James Reid came up with the concept while brainstorming over beers. Rowe recalled:
I liked the idea of trying something truly unscripted and inserting myself into situations for which I was neither trained or qualified to attempt. James was up for anything (as long as I kept buying the beer), but wanted to keep the focus on local, anonymous people. I agreed completely.
Titled "Somebody's Gotta Do It," the three- to seven-minute segments were a hit. Rowe then started pitching an expanded, more in-depth version of the segments to various networks. Discovery Channel eventually bought the concept.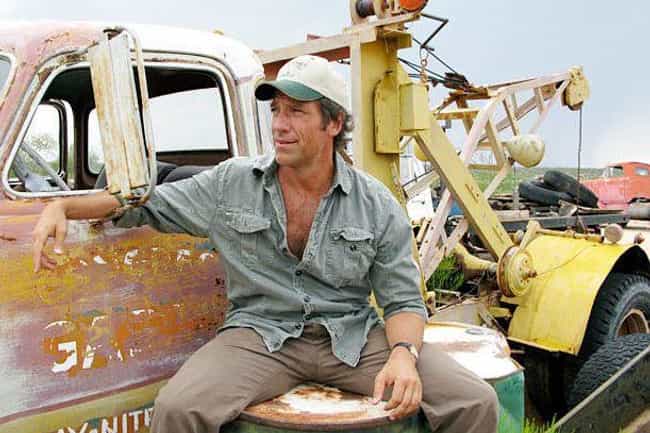 Key Moments Were Filmed On The Fly
Part of the appeal of Dirty Jobs is the unknowable factor, the idea that anything can happen at any moment when you're dealing with variables that can't be controlled. So while filming, the camera crew had to be ready to shoot anything with little or no advanced notice.
When workers chopped down trees, fought fires, or cleaned gas from the bottom of a lake, the crew had one chance to capture critical moments on film. To say they needed to stay on their toes is an understatement. If they were exceptionally lucky, which was rare, they got a second chance for a shot.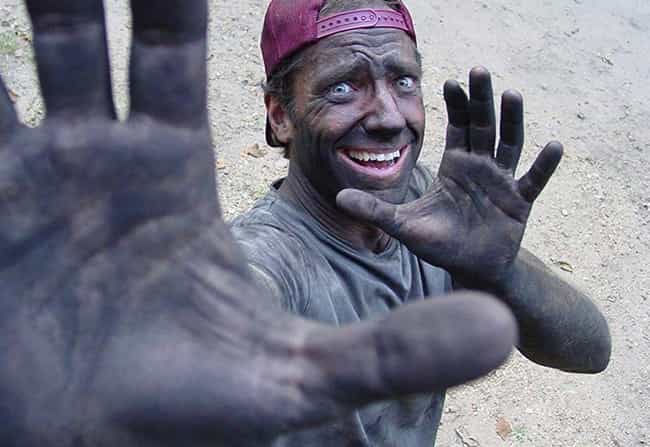 Mike Rowe Was Always Accompanied By A Production Crew 
Rowe regularly traveled with a production crew - and not because he was a diva. Rowe was essentially on the clock with his subjects throughout a workday. The crew was not only tasked with filming without a script, but they also needed to protect the equipment from getting dropped or damaged.
Field producer Dave Barsky described one particularly tricky filming scenario:
We're in a salt mine. There are explosives around. We have people and equipment to protect. Not to mention, this is someone's actual job. The people we visit have to feel comfortable with us because there is so much at stake for everyone.