Weird History The Surprisingly Dark Behind-the-Scenes Secrets of 'I Love Lucy'

I Love Lucy changed television forever. Four years out of its six-year run from 1951-1957, the show was the No. 1 program in America. The lead characters, played by Lucille Ball and her real-life husband Desi Arnaz, complemented each other nicely: Lucy was the charming, bumbling oddball, while Ricky was her often exasperated, but always loving foil.
While the show may have seemed happy on the surface - a remnant of a supposedly simpler time - the real facts about I Love Lucy reveal dark truths about the characters, actors, stories, and relationships on the show, which contrast what audiences saw on screen. I Love Lucy was likely not all about the love.
The Show Prominently Featured Cigarettes For Advertising Revenue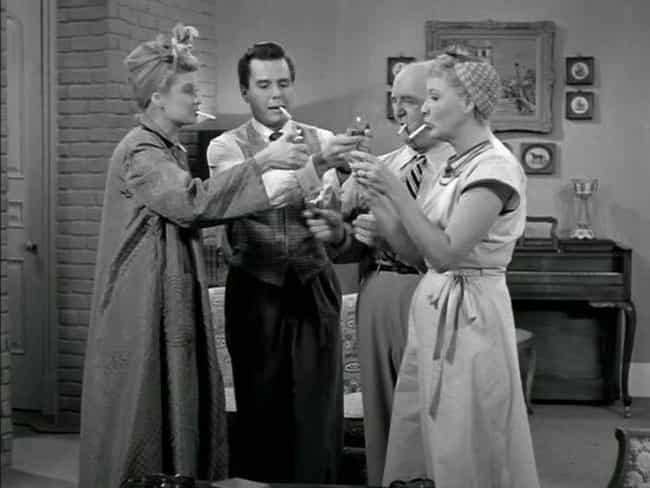 I Love Lucy experienced difficulty getting advertisers. Until they reached a deal with Philip Morris, finances looked grim for the show. The cigarette maker agreed to sponsor the series, and Lucille Ball and Desi Arnaz made commercials for the company. The show featured cigarettes in almost every scene - the prevalence of smoking supposedly portrayed the habit as part of the "good life."
The Network Didn't Think Lucy's Marriage To A 'Foreigner' Would Ever Work On Television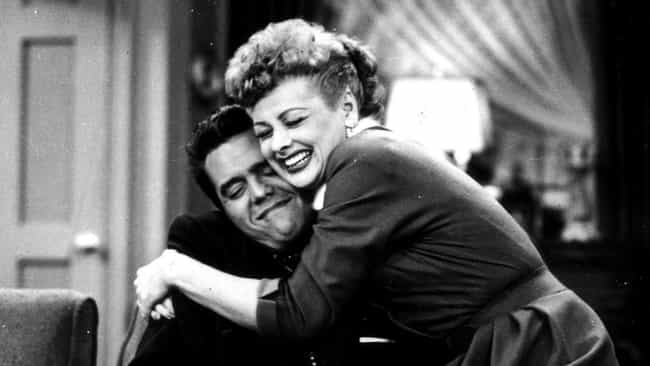 Desi Arnaz was a popular musician, but faced difficulties establishing a career in acting because of his Cuban accent and "ethnic identity." Conversely, Lucille Ball rose to success with My Favorite Husband, a radio program from the late 1940s. It became a TV sitcom in 1953.
Ball didn't star in the television version, but CBS offered her a sitcom. She said she would only take the job if her real-life husband could play her on-screen husband. The studio didn't like the idea - they thought Desi's accent was too thick and his Cuban heritage would prove off-putting to '50s viewers.
Ball and Arnaz decided to prove the studio wrong. They formed a club act together in 1950 and toured the country to wildly positive reviews. They impressed CBS, which greenlit a show starring the couple.
The Grape Stomping Scene Almost Cost Lucille Ball Her Life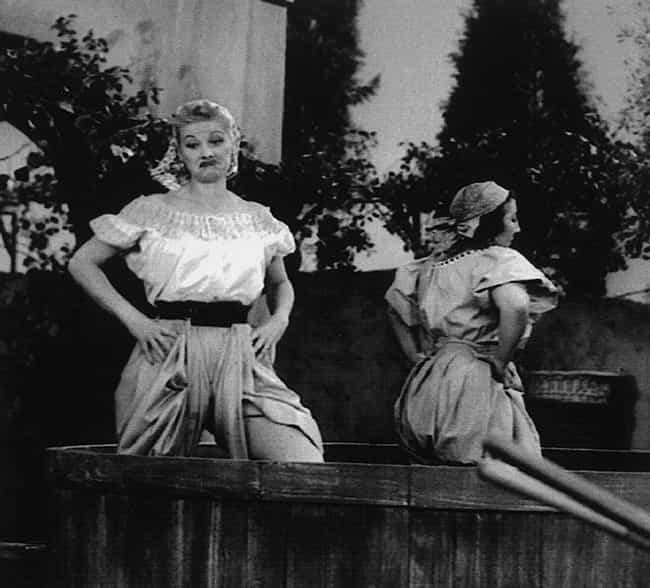 In one of the most famous episodes of I Love Lucy, "Lucy's Italian Movie," Lucy gets into a vat of grapes and stomps them with local Italian women. The scene was entirely unscripted, according to producer Jess Oppenheimer.
During filming, Lucille Ball began to fight with one of the women, opera singer Teresa Tirelli D'Amico. Ball claimed D'Amico almost drowned her during the scene when she got grapes up her nose while shooting.
Vivian Vance Reportedly Couldn't Stand William Frawley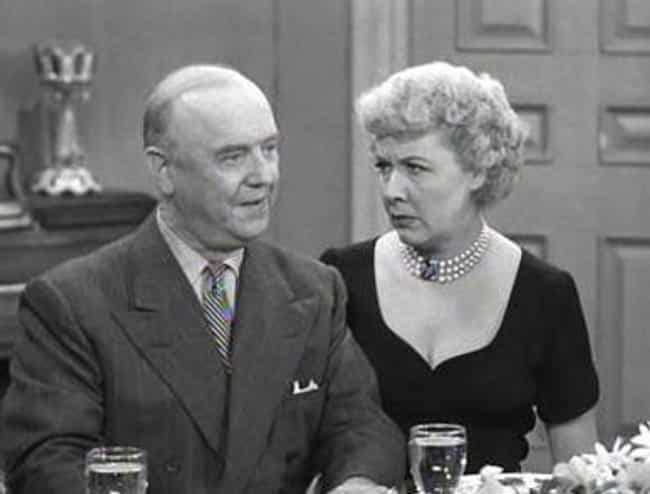 Tension reportedly grew quickly between William Frawley, who played Fred Mertz, and Vivian Vance, who played his on-screen wife, Ethel Mertz. On the show, the Mertzes regularly made fun of each other, and the unkind words between Vance and Frawley escalated.
Vance allegedly called Frawley an "old poop," while Frawley supposedly described her as an "old fat-ass" and a "b*tch." There was a rumor about the Mertzes starring in their own spinoff show after I Love Lucy ended, but according to some sources, Vance quickly put an end to the prospect, since she refused to work with Frawley any longer.
By some accounts, though, the media may have overstated their disdain for each other. The two may have had a love-hate relationship.