Entertainment
Behind The Scenes, The Making Of 'Mary Poppins' Was Not As Magical As You'd Think

For more than 50 years, generations of Disney movie lovers have grown up with flying nannies and one ridiculously long word, but the making of Mary Poppins was far from practically perfect. Released in 1964, the movie made Julie Andrews a household name, gave Walt Disney his first Best Picture Oscar nomination, and advanced special effects to new levels. Number six on AFI's 25 Greatest Movie Musicals, Mary Poppins also inspired a 2018 sequel, Mary Poppins Returns, and the 2013 film Saving Mr. Banks, which chronicles Disney's attempts to buy the book rights.
Pamela Lyndon Travers, AKA P.L., wrote the first of the Mary Poppins books in 1934. She had a personal connection to her story, inspired by her experiences with her alcoholic father who died young, her mentally unstable mother, and the stories she told her siblings to keep up their spirits. Travers wrote Mary Poppins as a proper lady and the Banks parents as warm and loving. Given the personal connection, Travers did not hand over her work to Disney easily, as she feared what his famously sentimental touches might do.
Stories behind Mary Poppins show more conflict and problems than those that came from Travers, though. Creating advanced special effects in the 1960s took a lot of work and often made production difficult, as did the task of creating the timeless Mary Poppins songs. The movie may have become a beloved piece of film and Disney history, but what went on behind the scenes may make you appreciate Mary Poppins even more.
back to page 1
Dick Van Dyke Wanted The Mr. Dawes Role So Badly, He Paid For The Part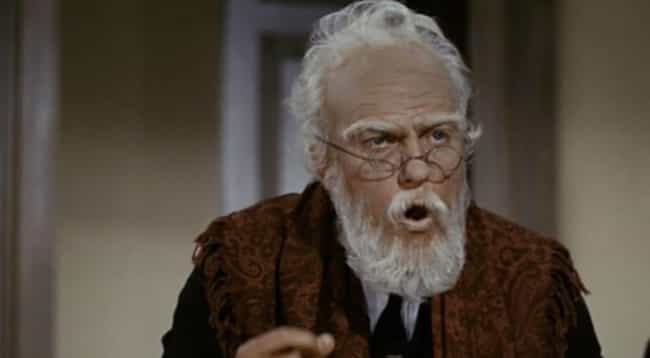 Dick Van Dyke gladly signed on to play the friendly chimney sweep Bert, but after reading the script, Van Dyke decided he also wanted to play the part of the old banker, Mr. Dawes. He even offered to take the additional role without charging a fee. For reasons unknown, Walt Disney refused to give him both roles. After some persuasion, Van Dyke managed to change Disney's mind. "So he made me do a little screen test and gave me the part... And he didn't pay me - I had to donate $4,000 to his CalArts school," Van Dyke recalled to CNN. Basically, the actor had to pay off Walt Disney for the privilege of playing the part.
Beyond the old age makeup that made him unrecognizable, Van Dyke didn't even get credit for the part at the end of the movie. Keen viewers who scour the credits can see an anagram of "Dick Van Dyke" plays Mr. Dawes. Van Dyke wasn't the only actor to play more than one role in Mary Poppins, though, as Mr. Banks actor David Tomlinson also provided several voice-overs for animated characters, as well as Mary Poppins' parrot umbrella.
Disney Spent Years Trying To Buy The Rights To The Book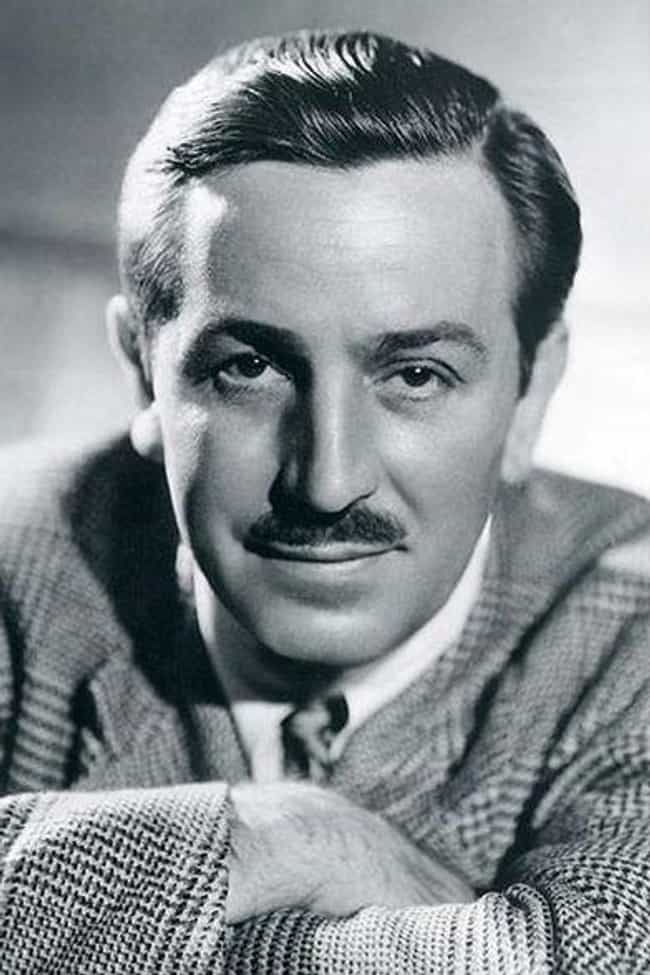 P.L. Travers published the first book in the Mary Poppins series in 1934. Walt Disney's young daughter Diane became a fan sometime in the early '40s, and her father saw cinematic potential in the fantastical tales. Persuading Travers to share her story with a movie studio was a tough task, though. Disney remained in contact with Travers for at least 15 years, visiting her and sending telegrams trying to get her to sign over the Mary Poppins movie rights. "It was as if he were dangling a watch, hypnotically, before the eyes of a child," Travers claimed.
Disney flattered her in his letters, and the constant attention eventually managed to charm Travers into agreeing. She laid down some terms, however, including script approval and asking that her book not be turned into a cartoon. Thinking neither of these requests would be an issue, Disney agreed and offered Travers $100,000 as well as 5% of the profits.
The Crew Laughed At Karen Dotrice The First Time She Sang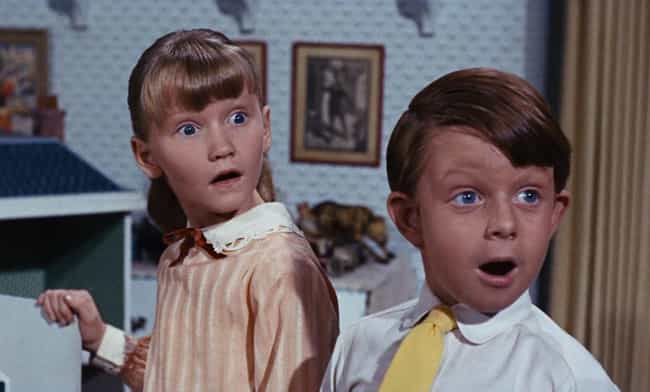 Jane Banks actor Karen Dotrice starred in her first film at age 8, Disney's 1963 movie The Three Lives of Thomasina. Impressed with her performance, the studio invited her back for Mary Poppins. The role required singing, however, and Dotrice signed up for lessons at the Royal Shakespeare Company. Her vocal coach instructed her in the style of an operetta singer, and they practiced "The Perfect Nanny" together. But when it came time to sing the song during filming, the crew had a less than positive response.
They "pissed themselves laughing" at her choice of singing style, causing Dotrice to burst into tears and Julie Andrews to step in to help. Andrews spent her next day off re-training Dotrice to sing in her natural voice, which was better suited to the lighthearted musical.
'Supercalifragilisticexpialidocious' Brought A Lawsuit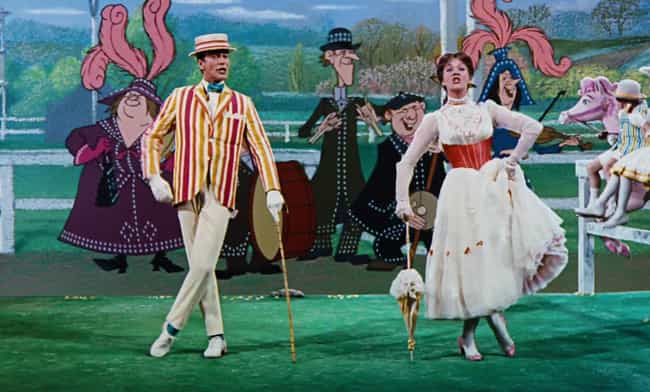 Real life experiences also inspired "Supercalifragilisticexpialidocious," as Richard Sherman claimed it came from him and his brother's experiences making up words at summer camp. Years later, they remembered it while trying to think of a nonsense word Mary Poppins could use. They changed the syllables slightly to make it easier to rhyme, and the song became a standout in the film.
But then, the Sherman brothers found themselves in the middle of a copyright infringement lawsuit as two other songwriters claimed they wrote the similar "Supercalafajalistickespeealadojus" as far back as 1949 and sent their song to Disney Studios in the early 1950s. A judge eventually threw the case out, citing the phrase's origin as predating both songs. And several years later, a librarian working for Disney discovered the word "supercaliflawjalisticexpialadoshus" written in a newspaper clipping from 1931, proving neither group of songwriters invented it.