Weird History
Behind The Scenes Of Nirvana's Timeless 'MTV Unplugged' Performance

Updated February 11, 2019
192k views
16 items
Nirvana's MTV Unplugged in New York was never meant to be a big deal. It was a lark, an afterthought, something recorded in roughly an hour that the band didn't plan to release. It was ultimately Nirvana's final album, giving fans one of the most unbelievable Kurt Cobain performances, as well as a strange foreshadowing of Cobain's passing. In hindsight, the show mirrors Cobain's life, one that was complicated by mental health issues and substance dependency.
The performance, recorded on November 18, 1993, has been called "personal" and "raw," but it's just Nirvana doing what they do best. The group, their friends, and MTV producers have spoken at length about the concert, and they've noted that while the band was falling apart at the time, they were having a blast. They were tired of playing the hits, and they wanted to give their fans something special.
After Cobain's passing, the Unplugged album took on the grim tone of a funeral - each song was suddenly a dirge that signaled the singer's fate. Of course, that was never the case. No one in Nirvana knew that Cobain would take his life only a few months later, but that's the way audiences contextualized the recording. The narrative that Nirvana's Unplugged album is "Kurt Cobain's final goodbye" is too suggestive and hyperbolic, but the stories behind the filming provide a new and interesting lens through which the performance can be seen. In the weeks leading up to the show, the band was breaking up, producers were freaking out, and Cobain was doing his best to stay clean. The stories behind the album won't change the way it sounds, or the way it makes you feel, but they do add a new layer of meaning to the performance.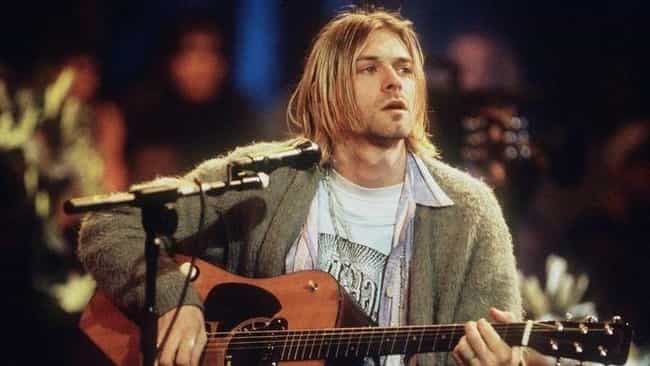 Kurt Cobain Was Allegedly Suffering From Withdrawals During The Session
In a 2015 interview with KNKX, Kurt Cobain biographer Charles R. Cross dropped some very heavy info on the audience. Specifically, he claimed Cobain was still using at the time of the recording and that he was suffering from withdrawals prior to performing. The author explains that Cobain was very sick just prior to the show and he was "struggling that day with withdrawals." He was reportedly throwing up backstage and had to lie down on a sofa.
Cross claims that "someone from MTV" bought Cobain benzodiazepines to help soothe his symptoms, and that "MTV on their dime went and bought [banned medication] from a corrupt pharmacist so Kurt could go onstage and perform."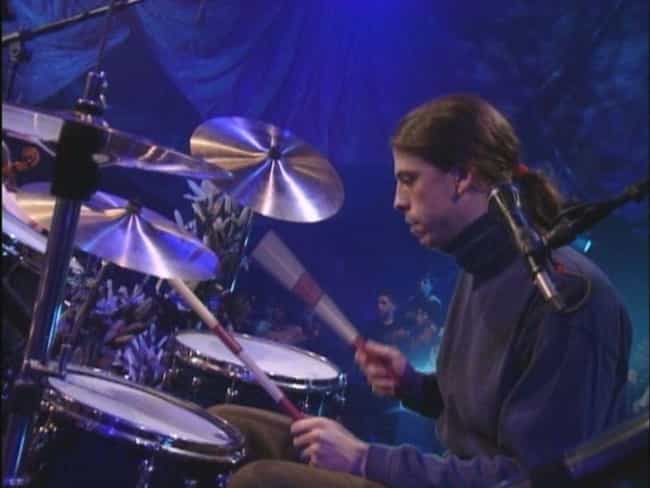 Everyone Was Worried About Dave Grohl Playing Too Hard
Dave Grohl once said it's not important if "drums stand out to people," but rather that they sound "like a big bomb going off." That's an awesome approach when you're touring with acts like Dinosaur Jr. and the Melvins, but it's not so great for playing an acoustic show. Throughout rehearsals for Unplugged, no one was sure if Grohl would be able to play softly.
Producer Alex Coletti said he had to gently nudge Grohl toward playing with a pair of swizzle sticks to keep him from drumming too hard:
He's a heavy hitter, and the thing about Unplugged, especially with rock bands, is if the drummer doesn't really, really get it under control and tries to play a rock show on a smaller kit, then it brings the show to a bad-sounding electric show instead of a good-sounding acoustic show.
In the end, Coletti gave the sticks to Grohl in Christmas wrapping paper in an effort to not offend the rock star.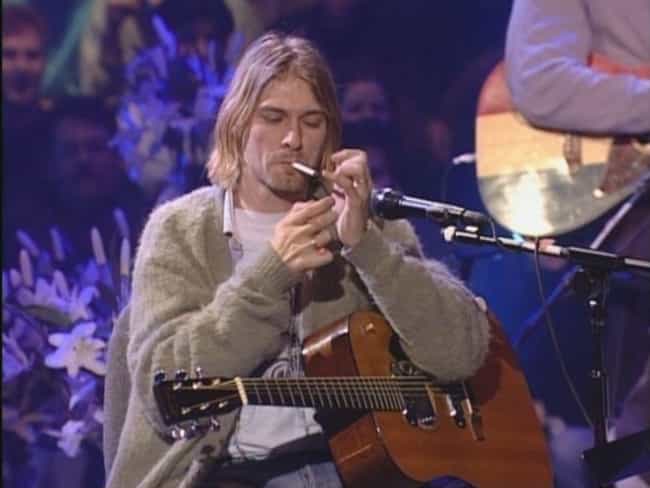 Going Into 'Unplugged,' Nirvana Was Practically Broken Up
According to Kurt Cobain biographer Charles R. Cross, prior to recording Unplugged, the band was falling apart at the seams. Not only were the pressures of fame weighing on them, but Cobain was renegotiating the group's publishing so he could get a bigger cut of the royalties. Cross told KNKX, "This was in many ways the end of Nirvana as people thought of Nirvana." After telling the band he wanted a bigger cut of new and previous songs, the band more or less broke up.
Cross encapsulated the show by saying, "The truth was that Nirvana was essentially over by the end of 1993 anyways."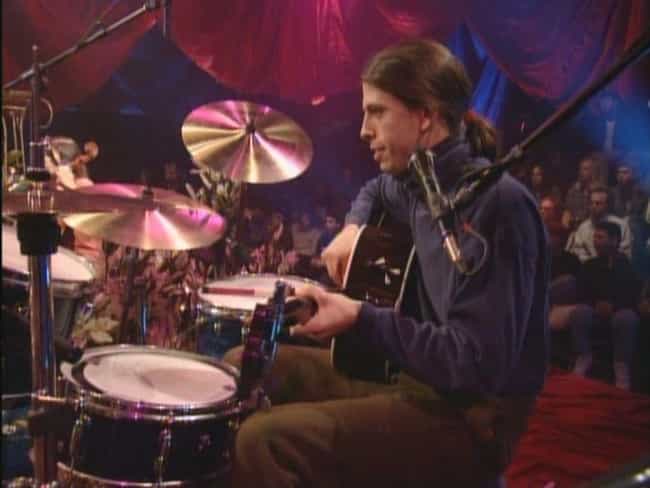 Dave Grohl Thought The Show Was Going To Be A Disaster
In spite of keeping a cool head on stage, Dave Grohl admitted years later that he thought the Unplugged show was going to go down in flames. Grohl said that even though the show "became one of the band's most memorable," it was "supposed to be a disaster." Not only was the band unprepared, they were also unused to performing in an acoustic setting. Grohl said, "We hadn't rehearsed. We weren't used to playing acoustic. We did a few rehearsals and they were terrible."
The set never came together, but they decided to go on with the show anyway: "Everyone thought it was horrible. Even the people from MTV thought it was horrible. Then we sat down and the cameras started rolling and something clicked."