Total Nerd Everything About The Making Of 'Red Dead Redemption 2' Was Excessive

Red Dead Redemption 2 (RDR2) is an expansive and impressive game. Since it was officially announced, excited gamers have been inundated with multiple leaked accounts detailing the insane amount of work RDR2 designers poured into the finished product.
The first RDR is widely considered one of the best video games of all time, and it's clear Rockstar Games knew topping their own masterpiece would require a monumental effort. The team's focus and dedication resulted in record-breaking sales and critical acclaim.
The downside to RDR2's incredible level of detail and polish is the dark stories surrounding Rockstar Games that have come out following the first RD's release. Individual employees complained about working long hours past what is considered reasonable and feeling pushed to the limit. Writing a 2,000+ page script about the Wild West (and all its intricacies) doesn't happen overnight.
Some Employees Claimed They Worked 80-100 Hour Weeks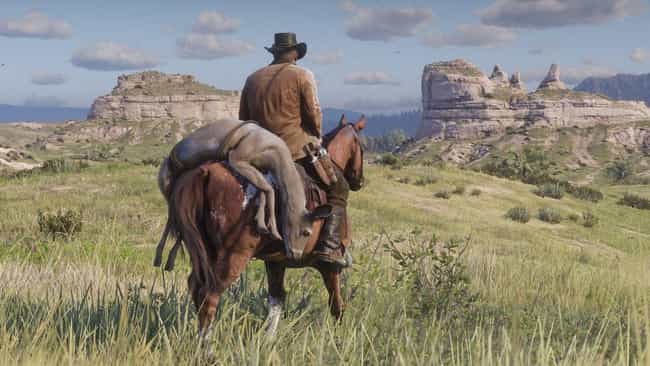 Back in October of 2018, Rockstar Games founder, Dan Houser, made waves when he claimed "we were working 100-hour weeks." The company later clarified Houser meant only he - and a few other members of the senior writing team - worked that hard on RDR2, and even then it was only a few scattered weeks here and there. Rockstar went so far as to share self-reported employee statistics to demonstrate most people worked between 42.4 and 45.8 hours per week.
Following this, several Rockstar employees spoke up, claiming they enjoyed Rockstar's company culture, and were always compensated for overtime.
The Game Took Over 1,600 People To Make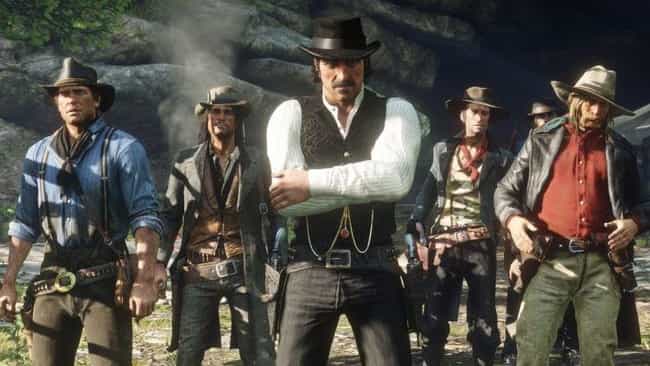 Rockstar has made several massive games over the past few decades, but none of them come close to RDR2. It's the first Rockstar game to be developed by every single one of their studios.
That means over 1,600 people worked on the game. Even with all the effort and attention, production still took seven years and hundreds of millions of dollars. By comparison, 2017's Call of Duty: WWII was the product of two studios (Sledgehammer Games and Raven Software) with a collective total of around 500 employees working on the project (a figure in line with the size of past Call of Duty teams).
While both franchises are unarguably AAA, RDR2 required roughly three times the workforce to pull off.
The Script Is Well Over 2,000 Pages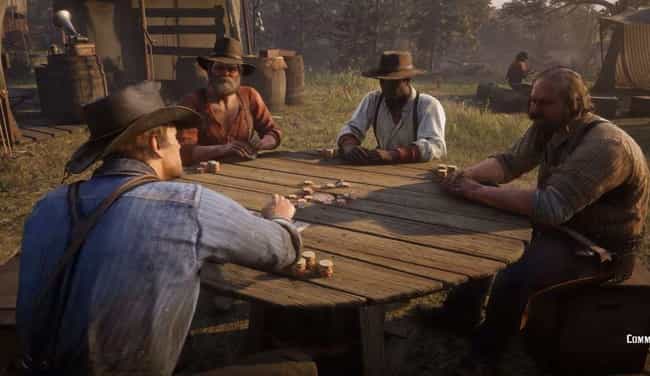 To bring the world of RDR2 to life, the developers needed to write a compelling script. The main story required a script over 2,000 pages long. Those 2,000 pages don't even include all of the extra elements such as side quests or the random dialogue spoken by townsfolk throughout the game.
Even some of the non-playable pedestrian characters had 80-page scripts. For comparison, most full-length film scripts are around 90-110 pages. While video game scripts are typically a good deal longer than movie scripts, 2,000+ pages still feels like a lot. The Witcher 3: Wild Hunt came out in 2015 and can easily take players hundreds of hours to complete, yet the full script comes in at 450,000 words, or roughly 1,000-1,500 pages depending on formatting.
Dan Houser estimates if the entire script was printed out on paper, the stack would be something like eight feet high. That makes sense considering there are over 500,000 lines of dialogue.
Motion Capture Took 2,200 Days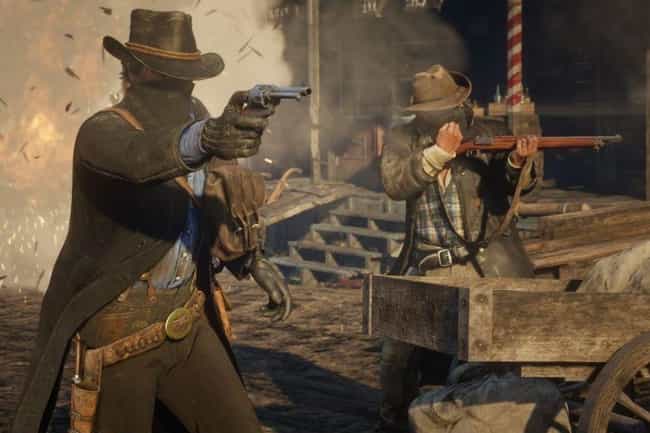 Having a script that stacks up taller than LeBron James means hiring lots of actors to perform it and bring it to life - 1,200 to be exact. Dan Houser claims Rockstar is the largest employer of actors in the New York area, and it's not even close. The actual motion-capture sessions required for each of the game's 300,000 animations ultimately took 2,200 days of intensive effort. GTA III only took five days.
The actual motion-capture sessions were expensive; before each two-to-three week shoot, the crew hosted several four-hour-long meetings to make sure everybody was prepared. They needed to get every scene right the first time because otherwise, the cost could quickly spiral out of control.
At one point in the process, they decided to add letterboxing to the cutscenes, requiring all of those scenes to be reshot. They didn't want to just edit around it, they wanted the animation to be perfect.