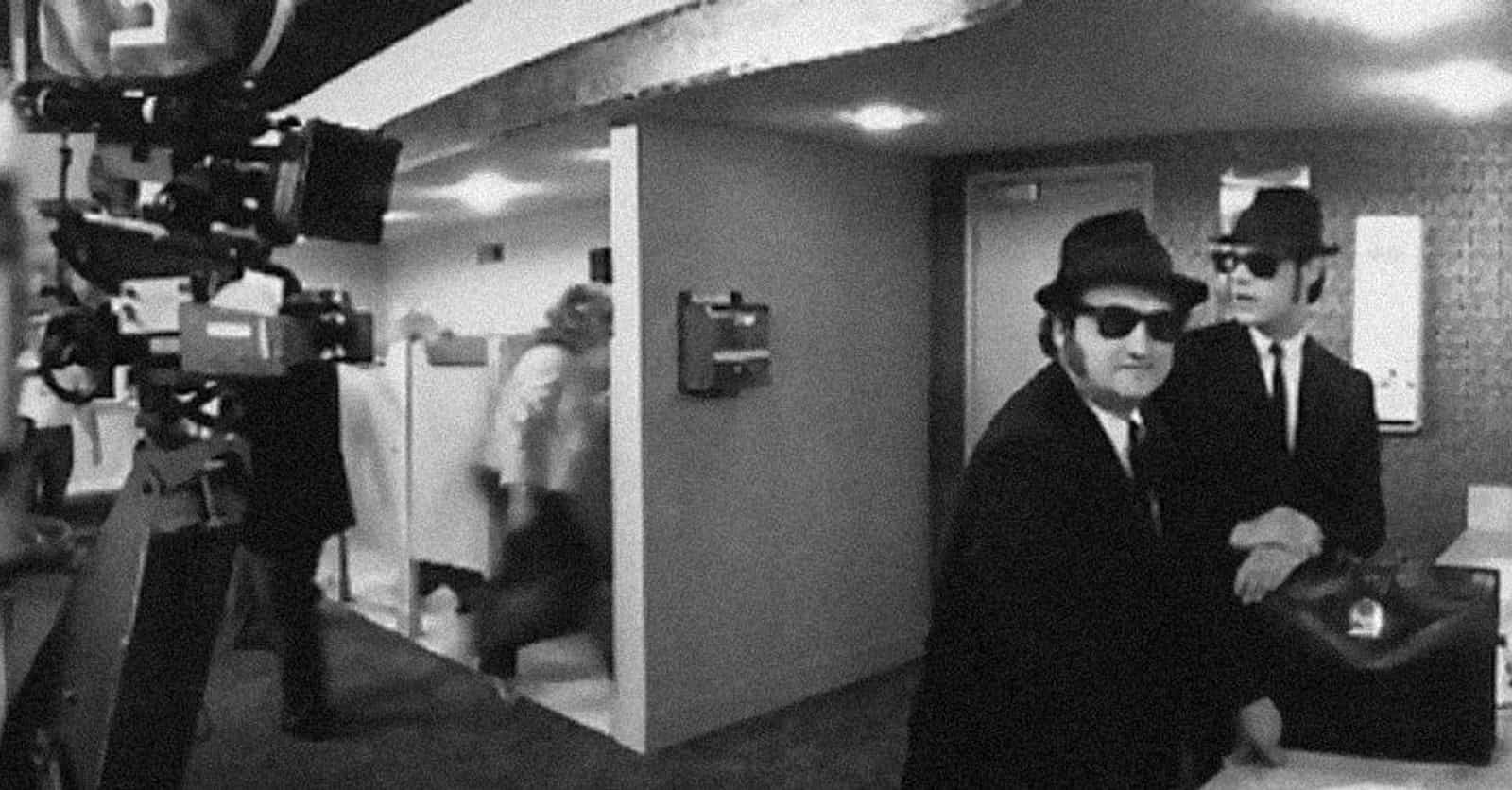 Photo: user uploaded image
The Drug-Fueled Mayhem Behind The Scenes Of 'The Blues Brothers' Almost Destroyed The Movie
It's possible the Blues Brothers duo really was "on a mission from God," considering everyone involved walked away from the 1980 movie alive. In addition to its music and comedy, The Blues Brothers will long be remembered for epic car chases inside shopping malls and a pileup of cop cars that once set a world record. Considering it's one of John Belushi's greatest films, it's not surprising the Blues Brothers behind the scenes were just as crazy as what audiences see on the screen.
Elwood and Jake Blues were created by Saturday Night Live alums Dan Aykroyd and Belushi, and after scoring a record contract, they decided to turn their characters' story into a movie. Comedy guru John Landis was asked to direct and big name music stars such as Ray Charles and Aretha Franklin were cast as characters in the film.
Despite all it had going for it, Belushi's drug problems and expensive non-CGI special effects almost sunk the film. It's remained one of the most beloved movies of the 1980s, inspired a sequel, and is responsible for House of Blues, but what filming The Blues Brothers was like was almost as horrifying as 300-car pileup.
---
Belushi Was Always So High, He Frequently Wandered Off Set And Once Passed Out In A Random Home Nearby

John Belushi and Dan Aykroyd together made for a zany (if not frustrating) team, even going so far as stealing Nazi SS officer uniforms from the wardrobe department and taking a joyride down the freeway. However, it was Belushi's crazy, drug-fueled behavior that almost destroyed The Blues Brothers. He was known to frequently wander away from the set, and disappeared one night while filming in rural Illinois. Aykroyd set out to find him and noticed a nearby house with a light on. After knocking on the door, he was told Belushi had shown up at the house, raided the fridge, and then passed out on the couch. Aykroyd woke Belushi up and they returned to work as if nothing had happened.