Weird History Behind The Scenes Secrets From The Set Of 'Cheers'

There are few sitcoms more beloved than Cheers. The show's behind-the-scenes secrets reveal a fascinating world that lent to the funny, timely episodes. During its original run, bits and pieces of the offscreen drama behind Cheers made it into the press - namely, Shelley Long's clashes with other cast members and producers - but the drama doesn't negate the outright magic and undeniable chemistry this group of people created.
Cheers premiered on NBC on September 30, 1982, and ran for 11 seasons. It chronicled the professional and personal lives of a Boston bar's staff and a few select patrons. Despite the often-wacky hijinks in which the characters got involved, there was always a core of reality and authenticity running throughout the series. Show writers visited real bars and incorporated some of the dialogue they overhead into the show. But Cheers couldn't have had the legacy it has today without its characters and cast: Sam and Diane, Frasier and Lilith, Cliff and Norm, Rebecca and Woody and Carla.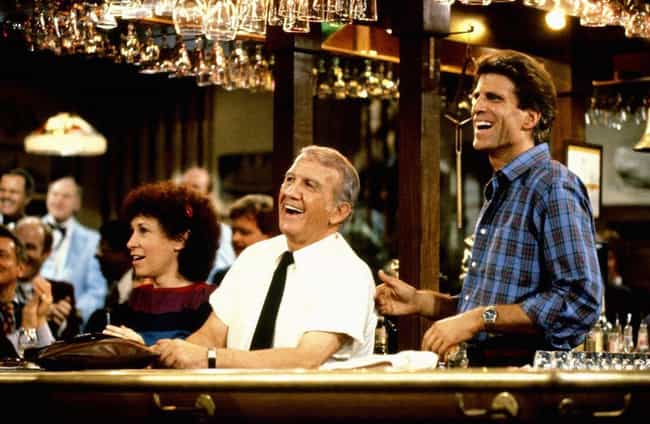 The Show Almost Didn't Survive Season 1
While Cheers was always a critical darling, audiences took a while to warm up to it. In fact, it almost didn't live to see a second season. The show's low ratings prompted NBC to consider cancellation. Out of the 77 shows on the air that season, Cheers's first episode ranked an abysmal 74th.
By the end of its run, and still today, it's considered by many to be the greatest sitcom of all time.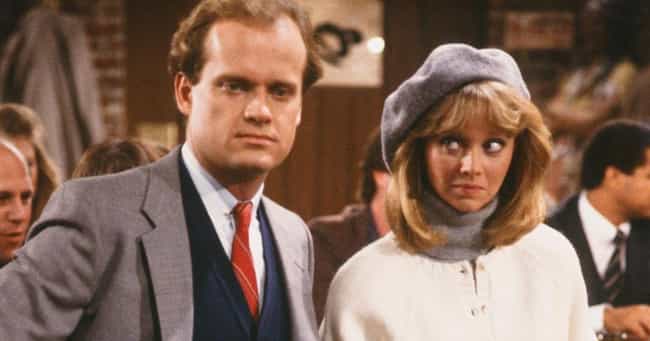 Shelley Long Supposedly Despised Kelsey Grammer
The now-iconic character of Frasier Crane was reportedly only supposed to be in a few episodes of Cheers. But, according to Kelsey Grammer, Shelley Long hated Grammer so much that the writers and producers made him a permanent fixture just to spite her. Cheers writer Ken Levine has disputed this story, saying that Grammer earned the promotion because of his standout performance.
Whatever the true story may be, Long and Grammer appear to have buried the hatchet. She guest-starred on a few episodes of Frasier, so there couldn't be that much bad blood remaining between the two.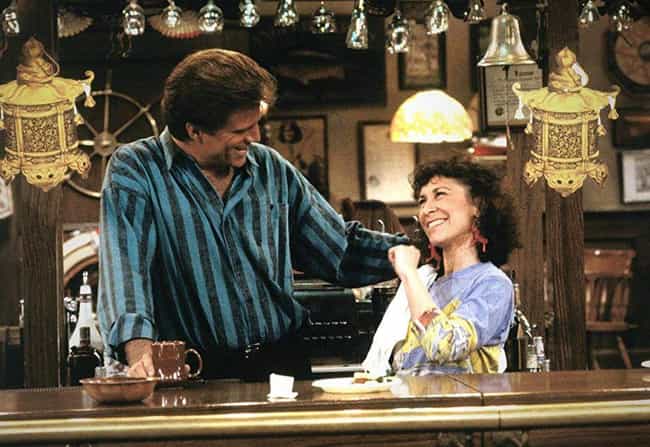 Viewers Found The Laugh Track Annoying - But There Was No Laugh Track
If you've been an astute Cheers fan from the beginning, you may remember that the first few episodes didn't include the preshow disclaimer, "Cheers was filmed before a live studio audience." It was filmed before a live studio audience, but that disclaimer had to be added to later shows because home viewers thought the laughs were canned.
"Viewers didn't believe the laughs were earned… although they were," show writer Ken Levine remembered.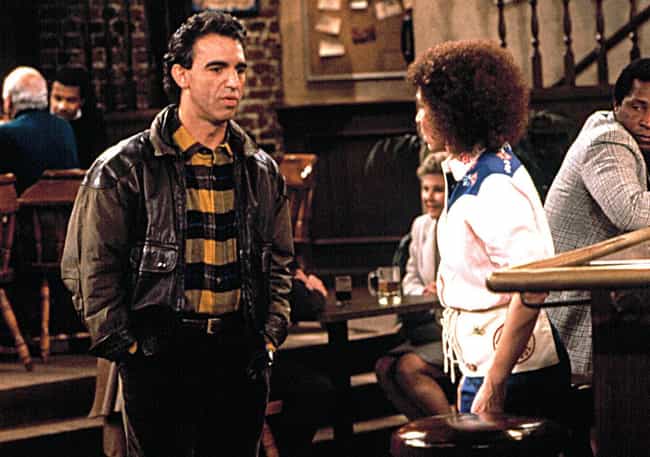 The Show Fired Jay Thomas For Saying It Was "Brutal" To Kiss Rhea Pearlman
The late Jay Thomas played the recurring character of Eddie LeBec, Carla's husband. Thomas also hosted a radio show at the same time he was on Cheers, and when someone called in and asked him about what it was like working on the celebrated sitcom, Thomas replied, "It's brutal. I have to kiss Rhea Perlman." One of the listeners that day was none other than Rhea Pearlman.
When Cheers returned the following season, Eddie LeBec was no more. The show revealed he had been killed offscreen in a run-in with a Zamboni, and Carla found out he was a bigamist with another grieving widow in tow.