Entertainment
This Is What It's Actually Like To Be A Contestant On A Singing Competition Show

Updated October 3, 2019
19.5k views
12 items
The allure of American Idol came in part from its sense of possibility. Could the next Carrie Underwood or Kelly Clarkson be standing in line, waiting for their chance to wow the judges? Could you, talented viewer, be the next American Idol star? Well, making it on a top TV talent show isn't exactly simple. Even if you get to the front of that mass of hopefuls, you won't be coming face-to-face with any famous singers or music producers. It's going to be a long, long time before that happens.
What's it like to be on American Idol? Judging by the stories from American Idol contestants and would-be contestants, it's no picnic. Getting on reality competition series like Idol, The X Factor, or The Voice takes a very long time. But if you've got the music in you, these reality television experiences will let you know what to expect as you strive to get in front of the cameras.
Before You Even Audition You Have To Film Tons Of B-Roll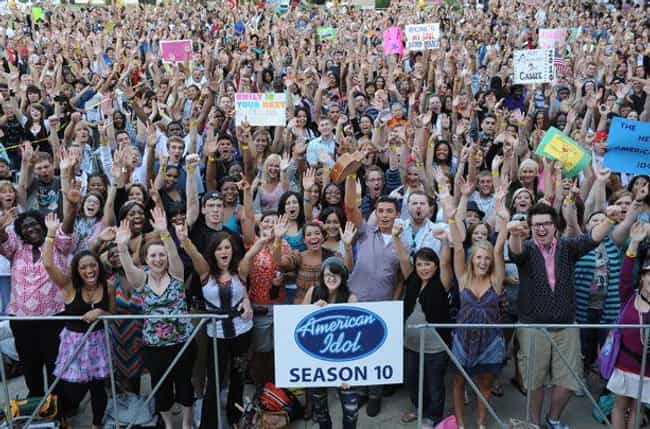 One former auditionee, Whitney Henry, shared her drawn-out American Idol experience with Today. Before she and other Idol hopefuls were even allowed in the venue, they had to film take after take of B-roll to be used as filler shots when the show actually aired. She described having to repeat motions for the cameras, like singing Starship's "We Built This City" over and over again:
"If we weren't familiar with the song when we got to the auditions, we were definitely well acquainted afterwards. We sang the song all the way through, standing and cheering as the cameras passed overhead. And then we sang it again. And then we sang it fifty more times, just for good measure."
Henry and her fellow auditionees also had to twirl umbrellas and tell the camera that they were "the next American Idol." Then, when they were finally let into the auditorium, they had to silently stand behind Ryan Seacrest while he filmed several takes of his hosting spiel.
You Have 15 Seconds To Impress The First-Round Judges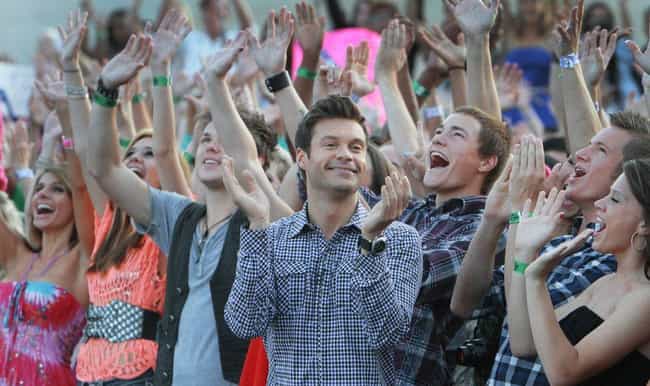 Don't think that just because you've made it into the auditorium that you're going to be coming face-to-face with American Idol's illustrious panel of celebrity judges. Whitney Henry clocked this fact pretty quickly during her audition process:
"It became apparent that there would be no rubbing elbows with the Immaculate Three. Simon, Paula and Randy were not in the building."
Instead, the Idol hopefuls were placed in groups of four and sent to one of 11 judging stations, were they were asked to sing 15 seconds of a song of their choice: "For those of you who are poor at math, that's 44 people auditioning every minute or so."
You Still Won't Meet The Celebrity Judges By The Second Round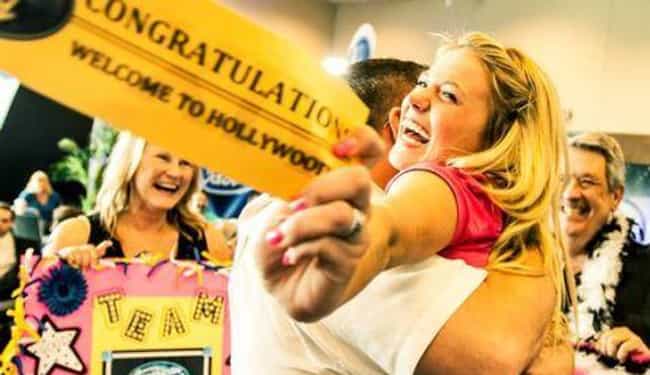 Even if your 15 seconds of singing impressed the judges at the very first round of auditions, you still won't be meeting a celebrity. The second round of auditions are conducted by producers, during which they'll watch you closely, looking for a unique angle that could be "your thing" throughout the show.
Or, if they think you're absolutely awful, maybe they'll turn you into a national laughing stock for a few minutes.
Psychologists Are On Call For Contestants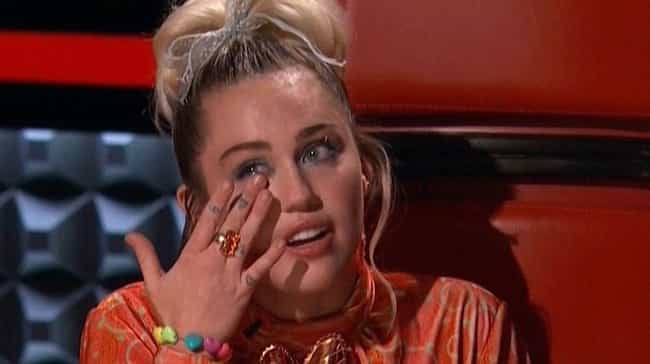 Singing is an emotional experience, and performing to thousands of screaming fans has got to be exhausting. Not to mention the fact that you're in front of gigantic cameras, and you'll regularly find out what the public thinks of you if you're landing in the bottom two a lot. It's a ton of pressure.
Thankfully, psychologists are on hand to deal with the aftermath of an episode and to help make the elimination process go as smoothly as possible. As The Voice contestant Kat Perkins explains, "The minute you are eliminated, you walk from that stage and into the psychiatrist's office for a debriefing. They make sure that you talk about it."