Landmarks

List of Famous Beirut Buildings & Structures

List of the famous landmarks that make up the Beirut skyline, listed alphabetically with photos when available. Beirut architectural landmarks as well as other major buildings, dwellings, and other structures in Beirut are included on this list. Information about these Beirut buildings is included on this list, such as when the building first opened and what architectural style it falls under. List includes both new buildings in Beirut and older historic landmarks.
List buildings include Grand Serail, Platinum Tower and many more.
This list answers the question, "What are the most famous buildings in Beirut?"
This is a good reference for research into the historical architecture in Beirut. Famous architectural houses within the city of Beirut are included as well, sometimes by address, other times listed by the name of the original home owner.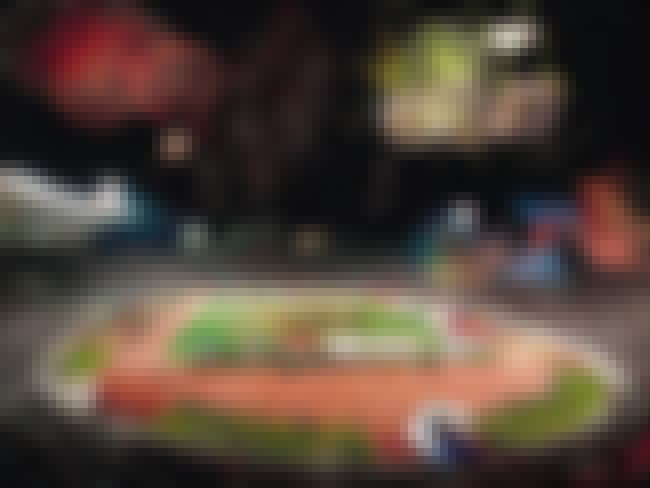 1
Camille Chamoun Sports City Stadium
Camille Chamoun Sports City Stadium is a multi-purpose stadium with a capacity of 47,799 seats, located in the Beer Hasan area of Beirut, Lebanon. It is the largest stadium in Lebanon. The stadium is currently used mostly for football matches and it also has athletics facilities. It was built in 1957 by the Lebanese Ministry of Youth & Fine Arts in the presidency of Camille Chamoun. The opening game was a friendly played against FC Petrolul Ploieşti, where Lebanon won 1-0 through a goal scored by Joseph Abou Murad. The stadium was completely demolished in the Israeli Invasion of 1982. Consequently, former Lebanese PM Rafic Hariri initiated a project to rebuild the stadium in preparation for ...more on Wikipedia
City/Town: Beirut, Lebanon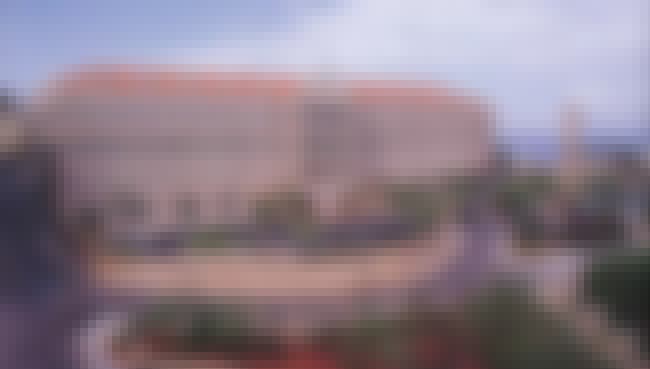 The Grand Serail is the headquarters of the Prime Minister of Lebanon. It is situated atop a hill in downtown Beirut a few blocks away from the Lebanese Parliament. The Grand Serail is a historic building, the most important of three Ottoman monuments on the Serail hill. The other two are the Council for Development and Reconstruction and the Hamidiyyeh clock tower. This historic building has earned its importance through successive roles which it held since 1832 ...more on Wikipedia
City/Town: Beirut, Lebanon, Middle East
Opened: Jan 01 1894
Architect: Youssef Aftimus
Created By: Youssef Aftimus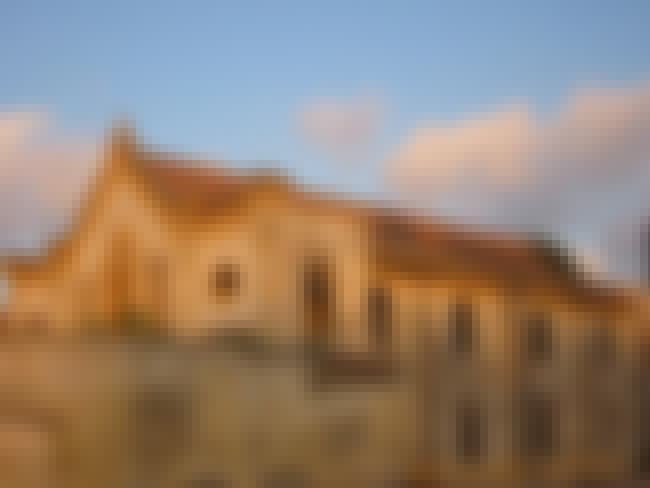 3
Maghen Abraham Synagogue
The Maghen Abraham Synagogue is one of the main synagogues in Lebanon. Located in the Jewish district of Wadi Abu Jamil in Beirut, the synagogue was destroyed during the Lebanese Civil War. Restoration of the synagogue began in May 2009. In August 2010, renovations were nearing completion, with finishing touches being made to the interior of the building. According to a Muslim lawyer who handles the affairs of Jews in Beirut, the synagogue has no furniture and there is only 2 rabbis to lead the synagogue. He denied reports in 2014 that the synagogue would be reopened. ...more on Wikipedia
City/Town: Lebanon
Opened: Jan 01 1925
Marina Towers project is a residential complex in Beirut Central District, Lebanon. It is located near the Beirut Marina and consists of a high-rise apartment building, Marina Tower, and two mid-rise apartment buildings, Marina Court and Marina Garden. Designed by the renowned firm of architects Kohn Pedersen Fox Associates, the Marina Towers project is built on over 7,000 sqm of land with the main tower reaching a height of 150 metres, making it the second tallest building in Lebanon. The Marina Towers project is the biggest and most prestigious residential project on the Mediterranean sea and one that is a natural part of Beirut itself, boasting ultra luxurious simplex, duplex apartments ...more on Wikipedia
City/Town: Beirut, Lebanon, Middle East
Structural Height (m): 150.0