Buildings/Attractions

List of Famous Belfast Buildings & Structures

List of the famous landmarks that make up the Belfast skyline, listed alphabetically with photos when available. Belfast architectural landmarks as well as other major buildings, dwellings, and other structures in Belfast are included on this list. Information about these Belfast buildings is included on this list, such as when the building first opened and what architectural style it falls under. List includes both new buildings in Belfast and older historic landmarks.
The list you're viewing has a variety of buildings, like Belfast Castle and Belfast City Hall, in it.
This list answers the question, "What are the most famous buildings in Belfast?"
This is a good reference for research into the historical architecture in Belfast. Famous architectural houses within the city of Belfast are included as well, sometimes by address, other times listed by the name of the original home owner.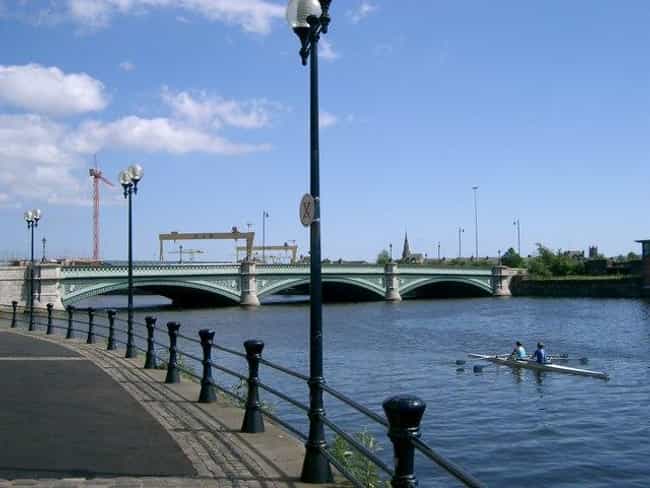 The Albert Bridge is a bridge in Belfast, Northern Ireland. Its three flat arches span the River Lagan and it is one of eight bridges in the city. It was completed in 1890 by Belfast city surveyor J C Bretland after two arches of the previous bridge suddenly collapsed in 1886. It is located close to the city centre between East Bridge Street and the Albert Bridge Road. ...more on Wikipedia
City/Town: Republic of Ireland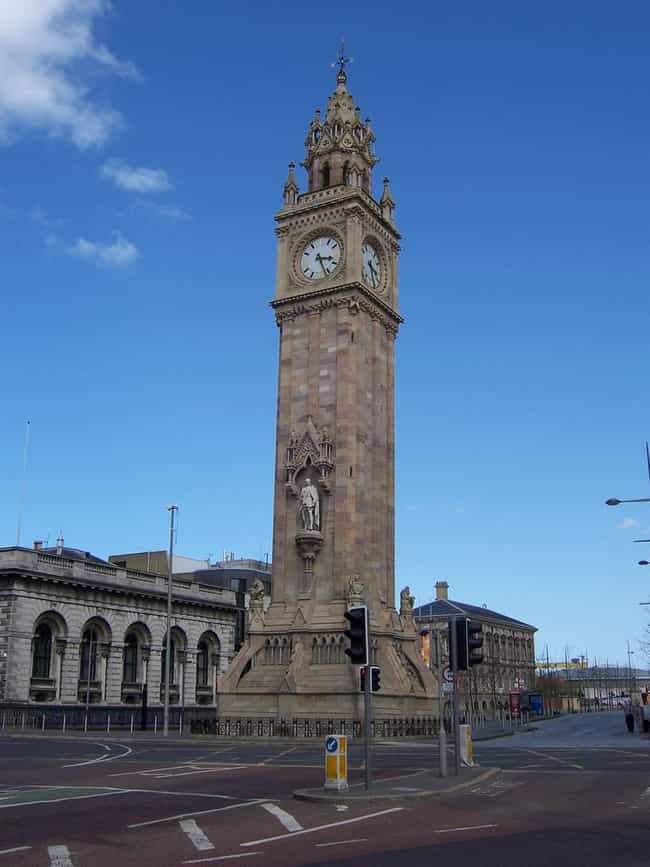 2
Albert Memorial Clock, Belfast
The Albert Memorial Clock is a clock tower situated at Queen's Square in Belfast, Northern Ireland. It was completed in 1869 and is one of the best known landmarks of Belfast. ...more on Wikipedia
City/Town: Belfast, United Kingdom
Opened: Jan 01 1870
Architect: W. J. Barre
Created By: W. J. Barre
3
Bank Buildings, Belfast
The Bank Buildings is a red Dumfries sandstone building located at 1-27 Castle Street in Belfast, Northern Ireland. ...more on Wikipedia
City/Town: Republic of Ireland
Opened: Jan 01 1787
Architect: Robert Taylor
Created By: Robert Taylor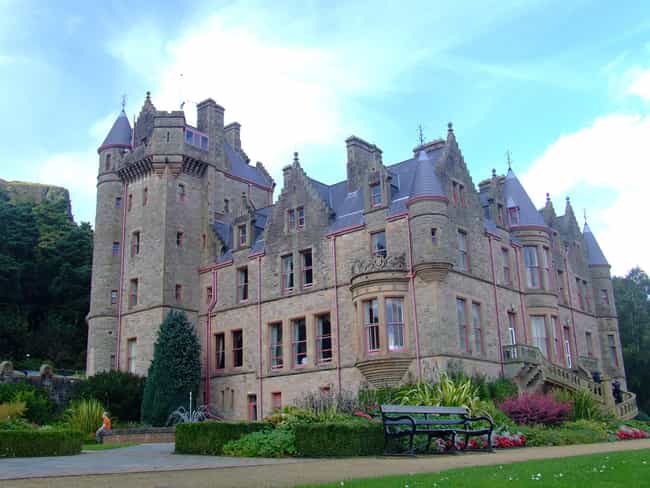 Belfast Castle is set on the slopes of Cavehill Country Park, Belfast, Northern Ireland in a prominent position 400 feet above sea level. Its location provides unobstructed views of the city of Belfast and Belfast Lough. ...more on Wikipedia
City/Town: Belfast, United Kingdom
Opened: Jan 01 1870
Architect: Charles Lanyon, John Lanyon
Created By: Charles Lanyon, John Lanyon
see more on Belfast Castle